There is a huge difference with the use of those terms to explain the backbone of the security industry. Many licensing and government bodies will tell you that if you are armed, you are a security officer, and if not, you are a security guard. That is absurd. Does somebody really get more professional recognition and credit simply because they have a weapon? It is not always the case.
The modern security guard, in many cases, can be tasked with the much more than simply the front door and fire watch. Guards keep an eye on fire, theft, hazardous chemical substances, heating/cooling, sensors, and CCTV. They make considerable patrols in dangerous areas, control the access to the property, offer customer support, and remain continuously observant.
Based on where the security guard is working, they may be entrusted to keep hundreds of millions of dollars' worth of property secure. That is why security guards can also work as specialist officers who can think, act and behave act like a pro.
Why Security Guards Are Worthy The Respect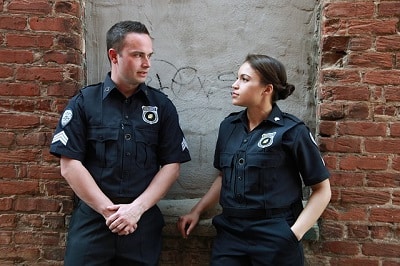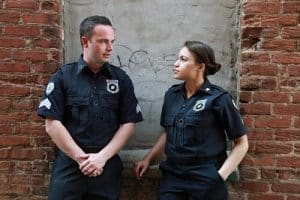 What makes security guards different than security enforcement officers? How many people can navigate dark areas just to make sure everything is okay in a room filled with chemical substances that may actually kill them if that there is leaking or if they were inhaled? The security guards get it done as part of their duties and rarely worry about it. For what reason? Because it is their work and sacrifices are a must.
Modern security officers are, at the least, senior high school graduates. In some instances, they must have a college-level education. They are intelligent, smart, able of thinking proactively, and they manage crises all the time the right way. They are taught to work with their mind to defuse a situation rather than use weapons.
They would like to improve themselves, even if many professionals would not want to think about it. They are most times reading magazines, and they do more training if the company supports the idea or not. They are also professionally dressed. Also as much more is expected from them, they are all times more alert and observant.
It is time to start to acknowledge the men and women who work as guards, no matter what the certification requirements might say. You also have to treat them right if you want the best for the officer. Not to mention that this means the officers themselves have to boost their job performance on top of that.
Why Security Guards And Security Services Are Important?
Many security companies hire the right people and provide enough training to ensure they offer their customers with experienced security personnel. These officials are trained in customer support, risk management, and risk awareness, anti-terrorism and have experience in many areas and are what makes them capable to offer outstanding security services in Montreal.
Knowing that both your home and family are guarded against all sorts of risky situations unquestionably provides you with peace of mind. If you want to keep your kids or older parents in your home, this level of comfort is priceless. The experts also help in the installation of the right security systems to make sure that every single part of the home is supervised and they can alert the authorities when necessary. Homeowners won't have to be worried about being away from home.
Monitoring Your Home Remotely
Having an update of what is going on in your home even when you are away is one of the greatest benefits that modern security service technology gives. Homeowners can link the system to their smartphones and track what is going on back at home any time. Actually, some systems even enable control of appliances for the home from remote control locations, enabling you to turn lights on or off, lock and unlock doors or windows and the list goes on and on. With real-time live updates, you will know or control what is entering or leaving your house.

More Posts You May Find Interesting