There has been a change in the way many companies think about personnel-related support functions in both big and small companies. This change is to their core proficiency and involves external service features that are not related to the company. This change is especially common with security services.
Businesses of almost all types which offer the protection and security of their workers, customers, and assets are seeking trustworthy security service suppliers to work within their security programs. In today's time, a highly effective security system is not always a company security official!
The risks and security concerns in our society today demand extremely positive security systems that also offer: professional training programs with important site/industry specific schooling and emergency/disaster skills.
Control

Many businesses think that by utilizing a contracted security firm they are going to lose control over their security division. This is simply not the case with professional security companies. All that makes a security program: both training and site specifications are created and changed on a required basis to match the requirements of the customer and to meet security goals in the most accurate manner possible. Reputable security experts should be able to provide recorded training and agreement compliance audits regularly to ensure this.
Quality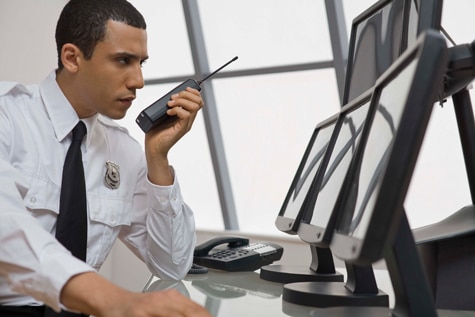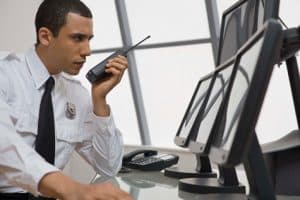 While finding a trustworthy company in the pool of security companies could be a problem, there are several companies that offer security services in Montreal, who work in an extremely professional manner. These are companies that do enough qualifications checks and have a serious team hiring process.
Delegation

Many security experts warn that changing to another service provider will mean low value for their business, much less control over this program, or could possibly loss of their jobs. But a change to a security contract may have a contrary impact.
Security managers who delegate their protection system know they are more need to dedicate long hours to deal with the daily burden of controlling security officers. They offer their skills in more effective ways through creating site cost reducing applications, creating crisis programs, and boosting the performance of their security software. This raises their worthwhile reducing their security headaches.
Retention

Change to a security company agreement does not always mean losing your well-established security team, contract companies certainly maintain the present staff as desired as long they will satisfy the needed skills and company requirements. The company will work to make sure there is a simple changeover.
Competition

With many companies competing for business and doing this with better technology, it is essential to have a workforce that is completely focused on enhancing a company's primary service. For instance, a roofer materials producer most probably will never improve its placement in the markets because of the attempts of the in-house security officials. That is many company managers decide to use trustworthy contract security companies, just like to be their very security experts to allow them to concentrate on their particular business goals.
Liability And Cost

So how much will it cost? Understanding the total costs of the current procedures enables security experts to assess and clarify all details to make sure that contracted choice will make more sense for your business.
Generally, the price of a security protection program can be compared to or less one company's proprietary security plan budget. However, the more security provided, in addition to the removal of other hidden costs will reduce a company's long-term expenditure. Extra costs include overtime salaries, company uniforms, recruiting and history check costs, teaching, supervision of staff for payroll solutions and depreciation of gear.

More Posts You May Find Interesting