The private security sector has been experiencing steady growth in recent years, offering both physical safety and satisfaction to customers. However, while there exist a wide variety of companies and individuals who need the service of security guards, there is one question that is hardly answered: do you need an armed or unarmed guard?
A security guard acts as a barrier to criminals, but, an armed guard is seen as a huge risk from a criminal's perspective. This means that fewer offenses will happen. Oftentimes, crooks who are looking for an easy target will find any place that has armed guards more different to target.
Here are some of the ways you can benefit from the services and expertise of armed security guards.
Duties of an Armed Security Safeguard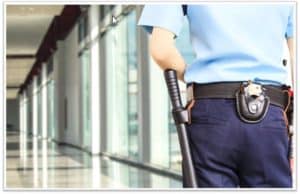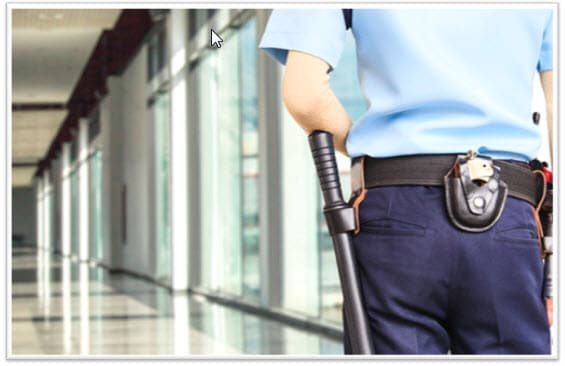 One of the main responsibilities of armed security guards is to protect all those who are around them.  Some of their known duties include being hired to protect valuable artifacts at important institutions, facilitating daily reports to their superiors, operate body scanners, transporting valuables from precious metal mining companies and banks, and more!
Security For All

Whenever there is a gun, often there is a risk for loss of life. Either the security official can face the loss of life or the harmless bystander could get injured. No one is sure of what could happen when weapons are applied.
When a company allows guns to be used by security guards, they first have to make sure that the security guard is properly trained. However, there are several independent guards who are not properly trained. In this case, it is a risk or responsibility the security guard. They may be risking the lives of individuals around and the guard may not sure if they have the right training.
Crime Prevention

A properly educated armed security guard can help add another level of protection level. Someone who is not trained can only trigger damage and frustration. Using the gun when suitable and doing that with common sense can help alleviate some of the dangers involved in these cases. There are dangers and duties associated with having a security guard at your workplace. Essentially, they are putting their lives at risk every day to safeguard something.
Security guards deter crimes as they are taught to evaluate any kind of suspicious activity. In this manner, they can stop anything bad from happening. Having armed guards also sends a note to delinquents that you are serious about safeguarding your company or property and thus preventing them from making your company their target. They also may notify local law enforcement when crimes are likely to happen. Professional and certified guards are trained to manage emergency circumstances, and they know how to respond to different situations, such because of robbery and harmed people.
Conclusion

Security guards utilizing their skills are able to manage crowds of people in the right way and handle anything that looks suspicious before something wrong happens. However it t is also important to know that to ensure 100% security is impossible no matter the kind of security that you have. Security guards offering building security in Montreal can use their skills to prevent and minimize robbery and criminal attacks. Feel free to hire armed security safeguards that have been trained and certified as this is one of the most effective ways to keep your office or home safe!

More Posts You May Find Interesting