The need for first class airport security officers have increased in this fast and changing world. Since many people have been using airports to reach their next destination then it is also crucial to make it a point that these people are given the security that they need. Hiring an airport security patrol is essential since they can fulfill a lot of roles that will surely make people feel safer with their choice of airlines. Amongst these roles are the following:
Main roles played by airport security patrol
One of the main roles of an airport security patrol is to provide passengers with a safe environment as they start their travel through air. They are also expected to meet security requirements in a professional way. Patrols can roam around the airport premises to make sure it is free from danger and, on the other hand, they can be assigned to different posts within the operations of the airport. This will entail them to perform tasks like checking passenger luggage, searching passengers and even operating airport X-ray equipment. They are also expected to interact with people from different cultures and countries.
Secondary roles played by airport security patrol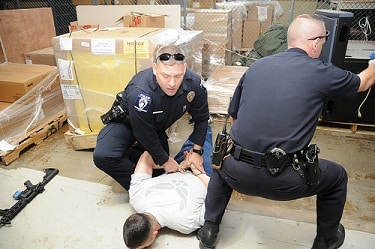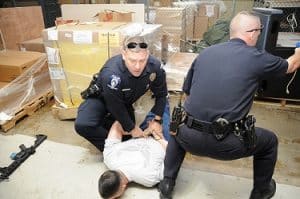 The roles played by airport security patrol may vary from day to day. With this, they are expected to be aware of their surroundings and to be prompt when it comes to dealing with different situations as they arise. Typical secondary responsibilities of airport security patrol will include ensuring that airport premises are patrolled in an efficient and a timely manner. They are also tasked to monitor all activities inside and outside the airport premises by making observations and also through the use of a closed circuit television. They are also responsible for signing visitors in and out of the building as the case may be.
Airport security patrol is also given the responsibility to check any suspicious packages that come in the airport. They should also ensure that only authorised personnel are given access to relevant buildings inside the airport. They should login the traffic within these buildings regularly so they can easily countercheck in case any problems arise later on. Some will be entrusted to safeguard cash or other valuables using a secure vehicle. There are those who will need to guard entrances and exits. They must also be prepared to communicate with other security officers using handheld radio equipment or mobile phones.
Other relevant roles of airport security officers
Besides the main and secondary roles mentioned above, airport security patrol can also be involved in the following roles:
Dispensing information to visitors of the airport;
Writing reports for the police or airport management whenever any untoward incidents happen within the airport premises under their watch;
Answer the telephone and perform other general reception duties;
Take charge of ensuring security in the car park;
Creating building access cards and distributing them to authorised personnel after.
Skills required to specifically perform these roles
Since airport security patrol officers are expected to perform a wide variety of roles on a day to day basis, they must also be equipped with proper skills in the performance of these duties. They should be very well-versed with communicating and must have the ability to do their jobs even under stressful situations. They should also be aware of what is taking place and be able to exercise their assertiveness as the need arises. They must be able to lead people and follow directions. They must be able to work well with the entire team and must pay attention to details. They should also be mentally alert to recall any needed information.
If you are looking for security patrol services in Montreal, you should look for a security team who has the skills to play a variety of roles when securing people and property within airport premises. Our team is more than willing to extend a hand in this regard.

More Posts You May Find Interesting