It will be easy for you to presume that your workplace is much more than safe when you have installed all the necessary security systems and have hired security personnel to help you with your daily operations. You might think that pretty sure there is no way that your property could be put to any risk when this is the case. The truth is even with the most robust commercial security system, it cannot be denied that human error can lead to lapses. This will then mean that you have to keep your business security codes protected all the time. Here is what you should do in this regard.
Each employee must have a unique access code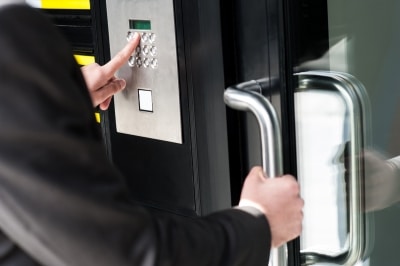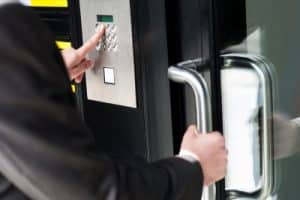 One of the most important things to keep in mind when securing business codes is to ensure that each employee is assigned a unique access code. This will help you monitor how each employee makes use of the code. Add to that, unique access codes will mean that you will have an easier time deactivating a single code in case the employee resigns or is terminated from work. Depending on the role played by the employee within the workplace, you can assign them with different levels of security for these codes.
Never write the codes down
One of the mistakes you can commit when assigning security codes to employees is writing them down on a piece of paper. There are special systems that can help you monitor the use of these codes without having to write them down on paper. You do not want others easily gaining access to your unique code too. It will be better to 'destroy any evidence' for these codes after you have memorised them by heart.
Automatic keyless entry will also be a good replacement to access codes
In case you find it hard tracking access codes used by each employee simply because you have too many of them to monitor, it will be nice to replace the codes with automatic keyless entry systems or access cards. You can give your employees one card each to access their workstations and other work areas that they are authorised to access. If you use this, you no longer have to memorise anything or you do not have to worry about keeping the codes a secret. Make sure to remind your employees to keep their cards secure at all times though.
Codes should be hard to decode
Some of you may use codes that are easy to memorise. It is either you follow a certain sequence or assign birthdays to make it easily remembered by anyone who uses it. Arranging four numbers in ascending order like 1234 or descending order like 9876 is a no-no. These ones are very easy to guess. You can always make a code that is easy to remember but make sure they are hard to guess.
Change your codes frequently
The more you use these codes the easier it will be for other people to possibly decode them. To keep your place of work secured it will be good to change the codes frequently, perhaps once every quarter. This will make sure that no one can access the code even when you may have accidentally shared it with them.
Other things to remember for commercial building security
Access codes are not the only ways by which you can make sure that you only give access to your building to authorised users. It will also be wise to seek the help of experts in commercial building security to prevent any untoward incidents and to avoid possible access by intruders to your building. These experts will make sure that your building is safe at any given time of the day all-year round.
Hire experts in commercial building security in Montreal and ensure that only rightful access is given to those who are authorised to enter your building. This will help you closely monitor who walks in and out of the establishment.

More Posts You May Find Interesting