Are you thinking of upgrading the state of security at your business premises? You can start by hiring one of the security companies in Montreal to ensure that your business premise is well secured. To enhance the security, it is recommended that you invest in digital video surveillance systems. It may cost your company some money to install a high-end security camera system but the benefits of doing so outweigh the drawbacks. These are some of the top reasons why you need to invest in digital video surveillance for your business:
Improve employee productivity
It is a simple fact that employees work better when they know the boss is watching. You can use video surveillance to monitor your employees. You can also improve productivity in your business by using these video systems to enhance communication between different departments.
Resolve conflicts
It is not uncommon for conflicts to arise in the place of work. These conflicts can be between employees or between an employee and a client. To effectively resolve these conflicts, you can easily play back the video footage of what transpired to know how best to handle the situation. If necessary, you can also use the same footage to act as evidence if need be.
Theft reduction
After installing security cameras, you need to put up warning signs showing the building is under video surveillance. Criminals and burglars take caution when they know that a building is being monitored and knowing that the cameras exist, discourages them from taking action. This means that your business remains safe and secure and you reduce cases of theft in your business thus saving money.
Real time monitoring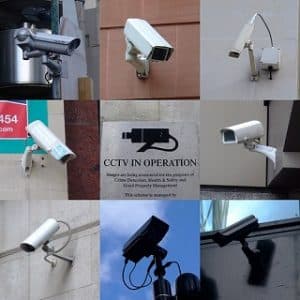 Now, business owners are enjoying the comfort of monitoring their businesses from any location using remote video monitoring service. That means that you will be flexible enough to move around while still keeping an eye on your business. This way, you are able to venture into new market shares which in turn helps your business grow.
Improved safety
Big companies have a monitoring station where all surveillance cameras are manned and operated by qualified personnel. This means that someone is always watching what is happening around. In case of an employee is alone and has an accident, the staff in the monitoring room will be able to see the feed and call for immediate help. Your staff will also work confidently knowing that they are closely monitored just in case something happens to them, they are in safe hands.
Digital storage
Recent security systems are able to store a lot of surveillance footages for future references. All the footages can be stored digitally and they can easily be retrieved if need be. A business owner can use past footages to study and analyze how his business is doing. This is best applied in a retail environment where you learn customers' shopping patterns to know how to improve the services in your store.
Helpful evidence
If your business has an insurance policy, it is best to invest in video surveillance. In case of a robbery or fire, the insurance company seeks to confirm if the claims are true before they can pay up. Installing security cameras equips you with enough evidence in case of such incidences which means the insurance company does not delay in paying your compensation. In turn you resume back to your business without losing a lot of time and resources.
Access control
Using remote devices, you can easily monitor who has access to your business. You choose to allow or refuse entry to these parties by a simple touch of the button. This saves your company a lot of money that would otherwise be lost through theft and burglary.

More Posts You May Find Interesting