Security guards generally facilitate situations where security and control is needed. They can also help prevent crimes before they even arise. Their presence is highly important in a lot of situations and with that, many industries have seen the need to hire these individuals in their firms. Here are some examples of industries that depend on security guards.
Construction
In Canada, constructions can fall prey to those who have ulterior motives. Some criminals access construction sites to steal expensive equipment, cables, tools, supplies and even vehicles. In order to ensure safety in these sites, you will need to hire security guards. They can likewise help you make sure that safety protocols are respected by visitors and suppliers at all times. They can even help prevent fire at the site.
Event specialists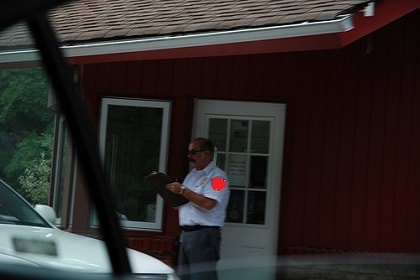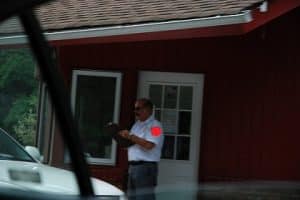 Event specialists will also experience the advantage of hiring security guards for their events. Remember that event security must be carefully planned and professionally executed. This applies to all events, whether large or mall, indoors or outdoors, private or corporate. Security guards will work with you in your endeavour no matter the size of the event and where it is held.
Healthcare industry
The purpose of healthcare industries is to provide the public with the best healthcare service possible. Alongside this however, these providers also want to make sure that there is a safe environment for employees, visitors and patients. Since the needs of the healthcare industry in terms of security is complex, it will help to hire security guards who will be designated specific posts within the building. They can help with any risk or threat assessment in the building and in monitoring parking areas as well.
Mining sites
Canada's mining industry requires careful and close security checks. With the help of security guards, controlling accountability in mining sites can be easily performed. They take charge of access control as well as supplier, visitor and contractor supervision. They can also help with load verifications and provide emergency responses.
Ports
Canadian harbours, seaports and airports need specialised security services because risks in these areas can be higher than in any other industry. Security guards can help with traffic flow by controlling what happens in arrival and departure areas. They can also be of much use when it comes to screening passengers. They will also ensure that all vehicles coming in and out of the premises are monitored accordingly.
Business
There are several businesses that can actually get a lot of help from security guards. Examples of these businesses are banks, art galleries, museums, universities, colleges, schools and manufacturing plants. Security guards working in these industries are expected to act professionally making sure that they always exercise their power in a courteous manner. They should also be able to resolve conflicts as the need arises.
Condominium management
Security guards are also considered to be a lot of help when it comes to securing a condominium and those who live there. He safeguards the property by ensuring that it is protected not just from thieves and intruders but also from vandals. They also help monitor those who gain access to the building ensuring that no one will be able to barge into the building without proper identification.
These are but just a few of the industries that can get help from the presence of security guards. Always remember that whether you have a small or large business, security guard companies in Montreal have the solutions that can help safeguard your assets and your employees. If you want to find out what security guards can do for you or your organization, do call us today for more information!

More Posts You May Find Interesting