Many communities have been facing a lot of challenges with respect to deciding if dedicated security guards are better than security patrol services. Which is the right one to choose from? Perhaps as a company or home owner, you are facing, vandalism, automobile break-in's or other activities that are undesirable. Something has to be done to straighten out these security lapses. Keeping this in view, a reputable security company in Montreal will usually offer these two main services to its clients. The final decision lays on the client to choose the one that suits him the most.
Your location can be a factor when comparing these two security services. You have to realize the fact that they are totally different in many ways. Overall, effectiveness and cost are the key factors that differentiate these two security options. Before taking any decision, it is better to first look at the options of each security service.
Patrol services
There are many companies that provide security patrol services. The cost of this service is reasonably low. In this kind of security service, the security company sets up a contract with their client to visit for a number of days and is often limited to a few nights. This is dependent on the clients' agreement with the provider. This cost in this case may vary. The security patrol service is relatively less expensive. The wages and expenses of a single patrol company officer can be divided to almost thirty or more clients.
But what does this signify in terms of value of service and your property? In case a vehicle is broken, tenant needs assistance or a door is left unlocked, it will take some time before the security patrol is available. This may not be acceptable for some clients. No doubt, it is a useful security measure, but has its own limitations and is dependent on the client's objectives, security goals and the problems they are facing.
There are two things you need to consider with respect to patrol service:
Will there be a dedicated communication or phone line provided by the patrol company?
What will be the outcome if patrol team is attending another client while you need assistance?
An infrequent and random patrol doesn't allow the security guard the necessary time to take note of loiterers or distinguish between residents, customers and criminals. The drive through of the patrols is normally done on a high speed and with little observation of any suspicious activity. Due to the nature of this high speed drive through, suspicious groups aren't confronted and with minimal contacts from customers.
One of the flaws of this security service is the issue of supervision of the officers or guards. If they are not properly supervised, the patrol might not be done effectively. Another problem common to this service is the issue of being overbooked and assigned to many clients. To overcome this issue, you can have an additional patrol supervisor, but it comes with an extra cost.
Dedicated security guards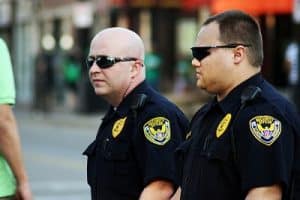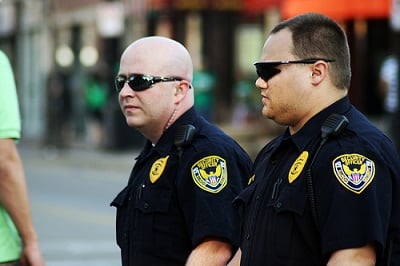 Instead of the security patrol guards, dedicated security guards that are allocated to your property offer a totally different value to your property, community and tenants. A dedicated security guard's duty is to ensure that your property is fully secured. They look over your safety and assets. The guard in charge does this by leading preemptive foot patrols, making constant observation, interacting with people on site, investigating issues and answering to calls for service. The dedicated security guard is skilled to the specific needs of the property. For properties with high worth, this kind of security service may be the best to choose from.

More Posts You May Find Interesting