When it comes to electronic devices, you never go wrong with newer technology. This is particularly the case with home alarm systems. In as much as old the old system served its purpose in offering home security, it is always good to keep pace with changing trends especially in the technological aspect.
However, it can be a little challenging to find the best alarm system for offices, buildings and homes from a wide range of products. How do you know what is best for you for a commercial building? Well, here are some useful tips that will help you narrow down your choices and effectively upgrade your alarm system.

Finding a security company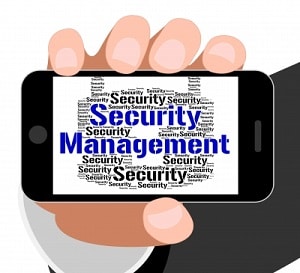 Most people find it challenging to pick the right security company because there are numerous companies offering services. The most important thing to keep in mind is the kind of alarm systems offered by a security company.
When looking for a security company that will offer the most effective alarm system, you simply need to consider factors such as company reputation, customer review and quotes. Great security companies have a way of satisfying their customers and keeping them loyal. You can learn about a reliable security company from work colleagues, friends, relative or even through online search. All in all, ensure you find the right company and you will be able to get an effective alarm system.
Checking out the options
There are different types of security systems that can be installed in your home from surveillance cameras to motion-sensor systems. Security systems vary depending on a particular place. For instance, business complexes will require several effective alarm systems that highly guarantee security. For residential purposes, you may go for surveillance cameras or any another alarm system.
You do not need much in the home setting. Finding an effective security company goes a long way to make things easier for you. This is because a security consultant in Montreal can survey office buildings, homes and other places to determine the most effective alarm systems for installation.
Pay attention to existing alarm system
One of the most important things to consider when looking for a reliable security company is their knowledge in old security systems and the new system. This is because during building inspection, security personnel can give you the right recommendations regarding the most effective security system. Therefore, ensure that the recommendation you get factors how your old security system can compatibly work with a new system. Some companies may scrap off the entire old security system (usually wired) leaving you with a high-tech system that might have worked better with the old system still in place.
Installation of the alarm system
As mentioned earlier, it is important to consider the possibility of incorporating the old alarm system with the new system. In cases where the old alarm system is not useful at all, then you are at liberty to go for the provided option. Once you find the most effective alarm system for an office buildinng, you will have to schedule a date for installation. This usually happens after you have agreed on the cost of security system installation.
You can make offices, homes and buildings safer places by installing the most effective security system. In fact, if you are working with a security company that offers patrol services, you can rest assured of topnotch security services. This is because their security personnel (who are always on the go) are in a better position to respond to emergency situations. Therefore, if you are planning to install an alarm system, these are some of the things that will help you narrow down your choices.

More Posts You May Find Interesting