There is a growing perception that things to do with business premises security are going to get worse before they become any better. As a result, the majority of business organizations have become increasingly concerned about the security features of their premises. In this case, it is not just burglaries and thefts that have become a matter of real concern, but also data theft. Vandalism has also become an irritating countrywide security issue that needs immediate action if it is to be done away with. Here's how to enhance security for your business premises.
Put into place effective security measures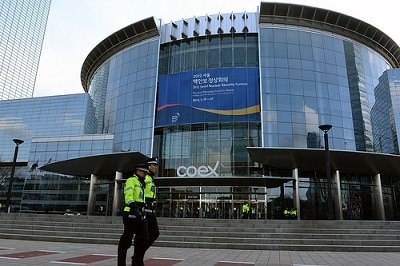 Whether small or big, commercial building security aspects have become a critical part of important policy decisions made in different business organizations. Businesses in this case are putting into place effective security measures that not only are preventing normal burglary and theft, but also unregulated access to the premises. Businesses today are using secure networked computers to make certain that their data is protected with strong features such as firewalls and hard to crack passwords.
Basic steps for enhancing security for business premises go beyond simple measures of just making certain that everything is locked and secure. As a matter of fact, if you leave any of your windows open, then this can make the difference between effectively securing your valuables and a filing for an insurance claim, and not forgetting the hassle of dealing with lost property. It is not always easy to keep all keys to your business premises secure as different people might be handling them. Effective business premises security is dependent on taking special care where these keys are concerned and not taking things security for granted.
Have a professional security firm to safeguard your premises
So as to make certain that commercial building security is as fool-proof as possible, and that the premises are secured against the increase in crime rates, the majority of businesses have started to outsource their security solutions to reputable, experienced and reliable security service providers around their locality. As a matter of fact, countrywide security concerns are one of the major reasons there has been a rapid rise of security firms around the country. Fortunately, the most reputable among these firms are professional in all ways and have well trained personal in their employ who offer the best there is in things security.
While hiring the best among these security firms can be a costly, most businesses still do hire them as they have realized that even a single burglary activity within their premises can make lose many efficient man-hours. While advanced security gadgets are readily available in the market, these require to be combined with exceptional specialized security personnel to prove their mettle.
What else do security firms do?
The best security service providers do much more than just provide security personnel the keep watch over your business premises. They provide countrywide security by protecting property and people within it 24/7 and make certain there is no breach in the set security systems. Their personnel are highly trained in all matters security and are quite experienced in dealing with unforeseeable events relating to local or countrywide security. Apart from this, their personnel are also well trained in the latest security technology and are also equipped with the requisite equipment for building security.
Which is the most critical aspect of any commercial building's security?
The most critical aspect of any commercial building's security is to ensure that the keys to the premises are with reliable people. This among other things ensures that no other persons apart from the authorized have access to the premises. Moreover, loss of keys has resulted in heavy expenses while trying to open locked and secure places in any business premises. Your selected security service provider can appoint a reliable third party key holder on your behalf for added building security. These people always respond to any alarms promptly as they have a full understanding of the mechanics on your installed alarm system.

More Posts You May Find Interesting