Before we get started, what is key holding? Well, it is a security service in which a given business entity gives a security services firm the keys to its premises. Although there are multiple security service options to explore, key holding is one of the most attractive in that it comes with a wide variety of extra benefits.
For instance, if there is an out-of-hours intrusion, or an alarm going off at night, the security service provider is on hand to respond in an appropriate and prompt manner. The key holding service provider also is obligated to give access to maintenance crew or cleaners, or to simply patrol the property at night, or there are no employees around, for example during the weekend.
When keys are provided to a key holding service provider, they are normally stored a mobile unit or a specialized key vault in accordance with the set regulatory standards. However, the stored keys are typically not labeled with the business's name for security reasons. They simply feature a marking, color or code instead. There are many reasons why your business should opt for these kinds of security services in Montreal, including:

Peace of mind
This perhaps is one of the best reasons why your business needs to should opt for key holding. Above everything else, key holding gives the business owner real peace of mind in that any alarm activation or burglary threat is quickly dealt with, and in a professional and proficient manner.
Cost effectiveness
Compared to employing or having permanent security guards at your premises, key holding services ensure that only authorized people have access to your business premises or when required. This makes key holding a cost effective way of safeguarding a business's valuables. Simply put, with this service, you do not need to employ security guards at your premises as is the norm as all things security are all professionally dealt with.
False alarms
The majority of intruder alarm activations are often false. As such, they need to be taken care of by a professional who knows what he or she is doing. Whatever the case, false alarms are incredibly detrimental to a business's productivity as they are inconveniencing to those around the premises. Fortunately, this won't be an issue if you let a key holding service provider to handle your security.
Responsibility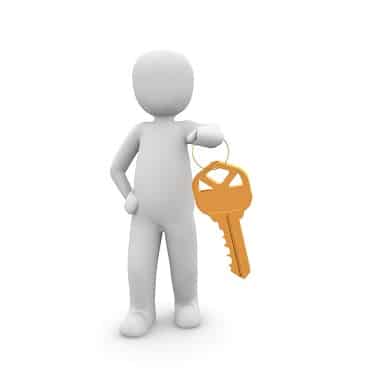 An experienced key-holding service provider will know precisely how your alarm system works, and thereafter how to deal with burglars and to report crimes. This is quite a heavy responsibility and that might be too much for the business owner or his workforce to handle.
Low risk
Having an experienced key holding service provider look after your business premises eradicates potential risk for you and your employees. If a business owner or any of his or her employees were to respond to an intrusion or alarm, there is an increased chance that the intruder might cause injury or harm to the responders.
Response time
Since the best among the key holders make use of mobile units, they are able to respond to security issues in a prompt way. Along with being able to fast secure the premises, they are in a better position to catch the perpetrators red handed.
Provision of a 24/7 service
No matter the time of the day or night, a key holding service provider is on duty or call 24/7. This being the case, a business owner can rest assured that his business premises and valuables will be safeguarded or protected around the clock.
For the above listed reasons and more, your business can really benefit from opting for key holding services. Since this kind of a security service is provided by experienced security firms, they strive to deliver only the best solution for each of their clients.

More Posts You May Find Interesting