Successful Security Starts With Physical Security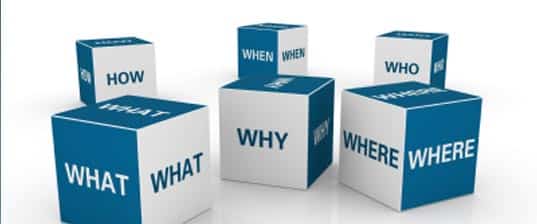 There is no replacement for physical security. In today's business climate physical security is one of those areas of business where a "good enough" approach is just not good enough. You need a plan! Without well planned and executed physical security, namely a definition of roles and responsibilities, security guards and patrols, access control and video surveillance, any size business can be vulnerable in the event of unauthorized intruders, criminal activity, vandalism, civil disobedience, riots, natural disaster, power failures, security systems failure or terrorist attack. Security should also focus on keeping all staff members and visitors safe.  A poorly secured business can give anyone access to the network, unencrypted workstations and servers, sensitive data, and hardcopy information. A deterence, detection and prevention based security plan provides protection against a defined set of threats by informing the user of attempted intrusions and providing resistance to the would-be intruder's attack paths. Simply said; Physical Security delays an intruder's advance toward a target long enough to detect and respond with human intervention. Human intervention includes on-site security guards, law enforcement, or other relevant human or physical controls.
Where to Start – Security is a Complete System Physical access to areas in the workplace is the best place to start to keep a business safe. Start with an audit done by a well-established security professional. Based on the audit establish standards based policies and procedures for controlling access, the distribution and management of keys, monitoring, deterrence procedures, safety and security guards and patrols. If you keep confidential or valuable information, products or equipment in the workplace, inventory keep these items secured in a locked and monitored area with access only to those who use the items.
Security Systems & Monitoring –  Security systems protect the physical safety of employees, visitors and company assets. Choose a security system that is monitored by an outside company so that either on premises security guards or emergency personnel are automatically notified if a security threat or emergency occurs at the business. Security cameras assist in monitoring the premises and discouraging potential vandalism and unauthorized people from attempting to enter your business. Keep cameras and recording systems running at all times for the best results.
Communications – Communications is the key to effective security. Procure good communications equipment such as two way radios to augment cell phones and hard wired phones. Establish a communication and response procedure. Make sure there is a written policy on how and when the employees should respond to threats like a vandalism, intruders, attacks or suspicious behavior or emergencies like fire or flood.
Security Guards – Security guards provide real-time on-premises security services that includes static guarding, mobile patrol and access control. Security guards patrol and search premises and surrounding grounds for any suspicious persons, cars or materials and to conduct regular security and fire alarm checks. Security guards work in conjunction with the security system that may already be in place in your business.
Whether you have an alarm system, surveillance cameras, bars and gates or another form of security, a business security guard will be able to strengthen and improve security on-site. Security is a business enabler and should be a core business requirement that underpins business services.

More Posts You May Find Interesting