The majority of us feel that a good home security system is critical to helping protect our homes and belongings. But given the many security service providers in the market today, how do you chose the best or right one for your unique security requirements? Well, read on to find out.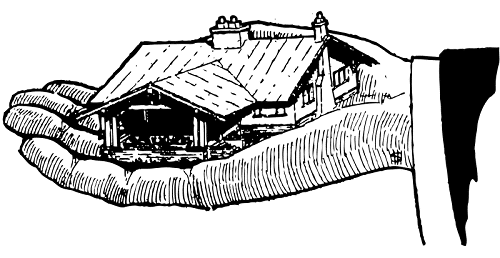 Shopping for a reputable security service provider
Before we get started, it is recommended that you buy the needed security systems only from reputable security service providers. To find a reputable security system and service provider, look out for the following aspects.
Service history
The best security service providers are those that have been around for decades, meaning that they are practically household names around where they operate. To get these sorts of service providers, start by keeping your eyes open for stickers and signs around your neighborhood. If you keep seeing the same alarm company name on houses and businesses, then this is a fair indicator that the service provider has a reputation to uphold, meaning that the services on offer are up to the standards.
Offers a good warranty
It is recommended that you settle for a security service provider who offers adequate warranty on his or her services, products and their installation. A service provider offering a one-year warranty is recommendable because this will give you sufficient time to find out if his or her products are defective or services unsuitable. Truthfully, you want to settle for a service provider who stands behind his or her services, products and their installation, not one who installs unguaranteed systems.
Offers 24/7 hour monitoring service
If you live in an area where neighbors have a tendency to ignore loud noises, for instance alarm noises, then going for a 24-hour monitored security system will offer you an additional peace of mind. With this sorts of a service, a call center is alerted when your alarm is triggered, subsequently notifying relevant responsible people for appropriate action.
Offers free relocation incase of a move
The best security service providers will help to relocate your house alarm free of charge should you decide to move some times in the future. But, this is as long as you continue to pay for remote monitoring. The security components in your old home get removed and then taken to the new house and reinstalled free of charge.
Offers additional protection
Since you are having a home security system installed at your place, you might as well want to add something like fire and carbon monoxide monitoring l. Though this might be considered a separate form of home protection, the additional cost is normally minimal. With this, should the fire alarm go off, the remote monitoring center duly notifies the local fire department for immediate action.
All in all, though different security service providers work differently, you are more likely to find one that perfectly meet your requirements by performing the right research on a several of them. Make sure to settle for one that doesn't have a major complaint against it from past clients for your peace of mind. Remember, when it comes to your safety, the time and effort you put into the research is well worth it.

More Posts You May Find Interesting