The responsibilities of a professional security service agency are enormous. Many people depend completely on them for personal safety, security of their families, goods, documents and of course, premises. In this regard, the agents and the services they provide have to be flawless. A professional security service has a number of salient features. These include: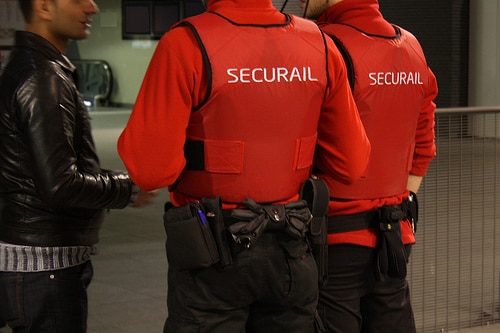 • Security agents or personnel, who are physically fit, highly trained, reliable, astute and dedicated to their duties. They have to consider the premises they are guarding as their own, meaning that they are expected to be diligent and take extra care while on duty. Apart from the visible guards, the service providers may also be required to provide infiltration or undercover agents on behalf of their clients.
• Security systems provided by them include CCTVs, Access Control Alarms, Laser Detectors and other equipments with cutting edge technology. They install the systems, monitor and maintain them too. High end companies even install touch screen information systems in offices and buildings to help visitors easily locate people, rooms and even premises they are interested in.
• They respond to alarms and take immediate action.
• Operational services also include provision of patrol vehicles and agents. Agents are required to monitor and maintain constant contact with the patrol vehicles and the dispatch agents who are replaced whenever necessary.
• Dedicated VIP services wherein they not only provide body guards to protect celebrities and VIPs, but also do high profile security planning for events and functions and specialize in crowd control as well as traffic control. They also provide distance protection that is unobtrusive hence can take miscreants by surprise.
• Security consultancy is often provided by reputed security firms. They assess threats, risks and vulnerability of the buildings they are protecting. They also assist the building management to improve security and establish effective procedures and policies to address risks.
• Professional firms have insurance coverage for their agents, liability insurance cover and sometimes, even dishonesty coverage.
• Some organizations have dedicated security training centers that specialize in educating each individual inducted as per his future scope of work which may be working as a stationery guard, a patrol agent or a supervisor. They may even provide non security personnel training when need be.
• Security is also provided to businesses that are vulnerable security threats or risks due to criminal acts and dishonesty.
• The best security service providing companies work out mechanisms that integrate solutions into day-to-day activities of people and businesses. They extensively survey existing security arrangements, identify potential threats, locate sources of vulnerability and define needs and thereafter working out appropriate solutions that are tailored to particularly solve the specific problem as need be.
Although each security company has its own area of specialization, universally their area of operation includes the protection of corporate and commercial premises such as:
1. Private office premises
2. Private homes
3. Condominiums
4. Shopping Centers
5. Hospitals
6. Hotels
7. Municipal, provincial and federal contracts
8. Conferences
9. Community Centers
10. Schools and Daycares
11. Cinemas and movies premieres
12. Construction Sites
13. Religious establishments, for example churches, Synagogues, mosques and the likes
14. Functions and Events
Lastly, whatever your security needs, it is recommended that you let a professional handle them for you. This way, both your safety and peace of mind is guaranteed.

More Posts You May Find Interesting