Why You Need Security Patrol Services For Your Business Event
If you have a business event coming up, then you are probably thinking of the most effective security measures to put in place. Well, there are quite a number of options that you may consider when looking for a security solution for your business event. If you have no clue about security, this may seem a bit overwhelming.
Fortunately, you are about to learn about one of the most effective security solutions that guarantees you the best outcome when it comes to a business event. You have probably heard about security patrol services. Well, if you thought these services were just for gated communities or apartments, you need to think again. Here are reasons why you need to consider security patrol services for your business event.

Combating crime effectively
A business event can be an attractive spot to criminals. As long as there is something great that will come out of it, criminals will not hesitate to access the event and get what they need. Although this may sound terrifying, security companies assure you of safety when you hire them. In particular, choosing security patrol services when hiring a security company in Montreal is an effective solution for combating crime.
Security patrol services deter crime and ensure that any insecurity incident is handled well. More often than not, a security company will send out its best personnel to patrol the perimeter during the business event. These security personnel are well-trained and can effectively handle crime. Moreover, they can identify signs pointing to any kind of threat and take appropriate action to ensure they are dealt with in the shortest time.
Continual monitoring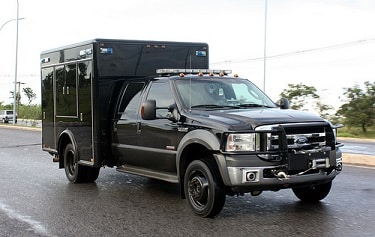 Events are usually held in a particular area. The intensity of security will actually depend on the location of the event. All in all, patrolling goes a long to ensure that there is continual monitoring in the surrounding of an event area. Random patrolling helps minimize the occurrence of crime in a business event.
This is because it is easy to catch criminals during patrols. This in turn goes a long way to avoid any incidence of crime. With an effective patrol service, criminals will have a hard time accessing the business event. Since this is a discouraging factor on their part, the possibilities of having crime in your business event will be significantly lower.
Response time
A reliable security solution quickly responds when there is an incidence or an emergency situation. With security patrol services, you barely get disappointed as they offer a quicker response unlike other types of security solutions. This is because security personnel on duty are usually not far away and can easily access the scene of crime in the shortest time possible. Moreover, most of the cars used by security personnel during patrolling have GPS devices, which makes it easy for them to track their location and act effectively. Since patrolling services involve use of electronic reporting systems, the security team can easily stay in touch with one another. This makes it easy to take control of a particular situation quickly.
Assurance of security
The reason why people hire security services is because they need a sense of security especially when they are in a place or event where security could be compromised. This is actually the case with numerous business events. An event that is well-protected, secured and backed by professional security personnel gives you a sense of security. Instead of worrying about incidences of insecurity, you will actually feel protected.
You will be able to focus on the crucial items on your event's program. In the back of your mind, you will have the assurance that everything happening is being monitored. Any suspicious activity will be monitored and proper action will be taken to avoid the occurrence of an insecurity incidences. Essentially, security patrol services offer you peace of mind in your event.
Successful event
Great security translates into a successful event. A great event is usually smooth and does not involve any kind of drama that may distract people. With security patrol services, you can be sure of a successful event. You will not worry about any security problem as it will be handled in the most professional manner by qualified security personnel.
You can feel safe in your business event. This is because there are better security solutions that can work for your business event such as security patrol services. Security patrol service is an effective solution that not only gives you a sense of security but highly deters crime. It combats crime effectively by continually monitoring a place. In the event of a security threat, the security team will respond very fast and contain the situation. Therefore, if you are looking for the most reliable security solution, you should consider security patrol services. You will not be disappointed especially when you are having a major business event.
Comments Off

on Why You Need Security Patrol Services For Your Business Event