Security Guard and Patrol Services
Security Guard and Patrol Services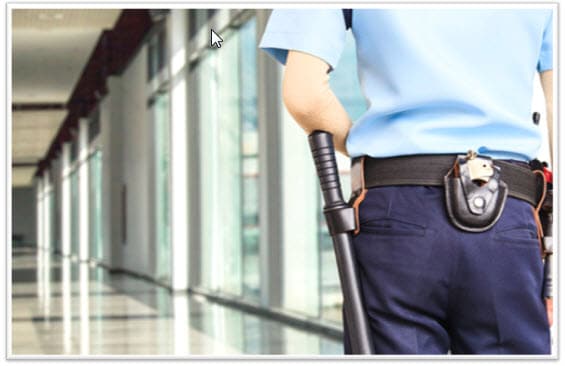 There is no replacement for physical security. IGS Security specializes in providing professionally trained and licensed uniformed or undercover security guards and patrol services to property managers, building owners, and event managers across a wide range of multi-tenant buildings, commercial properties, office buildings, condos, apartment buildings, public environments where exceptional training, skills, knowledge are required. We don't provide off the shelf solutions; instead, each and every security solution is custom designed to meet and exceed the needs of our clients. Training to higher standards is what differentiates IGS Security from the competition. All prospective IGS Guards are carefully screened and selected, and evaluated and must successfully complete our IGS Academy Security Training, participated in real-situation apprenticeship training and obtain a Bureau de la Sécurité Privée (BSP) license.
Hire Security Guard Gatineau
IGS Security Guards receive additional specialized training that is based on their site assignment and site policies and procedures. As part of our company's commitment to the ongoing training and education of our staff and customers, we have created  on-line ongoing professional development materials covering best practices and latest techniques. We also  can provide training courses for our clients existing security staff at the facilities that we protect. Our Security Guard and Patrol Services Include:
Security Guards to protect to deter, prevent and protect people, areas and equipment within your facility, enforce regulations, provide first aid and ensure safety  .
Patrol Guards to patrol to deter criminal activity and ensure that all is safe and secure and search facilities, premises and surrounding grounds for vandalism, suspicious persons, unauthorized vehicles or suspicious packages and check locks, doors, alarms, boilers, furnaces, timers, thermostats or any other equipment that would need monitoring.
Alarm Response Mobile Personnel will perform a comprehensive perimeter check of your property for signs of forced entry. The Mobile Alarm Response Guard will also check all perimeter doors, windows and gates for signs of tampering or forced entry.
Concierges to screen visitors as they enter and exit your facility, watch video monitors, operate and respond to alarm and security systems.
Event Security Personnel that provide professional and courteous protection including answering questions, proactive patrolling, access control, crowd control, emergency response, property protections and traffic control for corporate events or a private functions, charity events, concerts and trade shows, large or small, indoor or outdoor.
Close Protection Personnel provides security  against physical threats for executives and security for family members at home and in transit organizing and implementing secure travel procedures. Both male and female close protection specialists, working alone or as a team.