How To Use Mobile Patrol Systems To Enhance Security Guard Efficiency
For most people, the internet simply means listening to great music, watching movies, playing games and catching the most trending stuff.  While this so happens to be the case, the internet is needed practically in everything that people do. For instance, job searching, making new friends, personal education, shopping, booking events and so forth. Businesses all over the world have not been left behind either. They have absolutely taken advantage of the unique merits of the internet such as instant communication and easy access to vital information.
Security matters
So many sectors have reached out for the lion's share as far as internet use is concerned. In the security industry, there have been newer innovations such as Guard Tour Systems, CCTV and the like. Through incorporation of various internet innovations, it has been possible for the security industry to improve their work rate by a significant percentage thus boosting both productivity and sales. Here is more on how security experts manage it.
Security guard equipment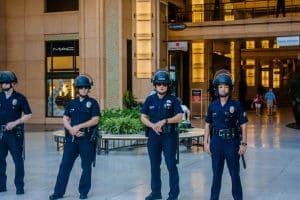 The primary element of good service in the security field is security guard equipment. Clients are more concerned about the safety level provided by security companies. There is no doubt that the internet rapture has created newer paths for security companies to effectively handle their assets and fully gain the confidence of their clients regarding safety. Early reports indicate that security guards went about their usual daily takes with the help of a range of equipment to provide protection both to clients and themselves. In addition, use of various equipment allowed them to take down crucial notes about patrols while doing their level best to divert threats.
Guard tour equipment
Security guard equipment includes such things as walkie-talkie, flashlight, digital camera, proper clothing, defense equipment, mobile phone, belt, notepad and pen. Security personnel rely on this equipment to provide the best services to clients. This helps make security patrol services efficient.
Mobile patrol and cloud application
Security personnel can use mobile guard tour systems thanks to technology. There are effective guard tour solutions applicable to cloud technology for delivery of better service. Security companies need to acquire software perfectly designed to meet their daily needs, which include guard tour, information access and threat diversion. Mobile patrol saves time and reduces paperwork making service delivery great. A security company should install an approved mobile patrol system for efficient operation.
Using the system
Security personnel require certain gear to do their daily tasks, which can be cumbersome some times. However, mobile patrol application eliminates the need for such gears making it easy for them to go about their tasks flexibly. In that case, a security guard may not require a flashlight because smartphones come with one. Alternatively, you can download a flashlight app. Digital cameras are not necessary as cameras are simply part and parcel of any smartphone. Notepads and walkie-talkies are no longer needed. Therefore, a security guard in Montreal no longer has to carry around such outdated gear.
The way forward
What a security company needs to do is simply test the mobile patrol software to see how it works for them. After making trials, they can determine what is best for them. With good mobile patrol software, you can upgrade your services. In addition, acquiring software for guard tour monitoring is also recommendable.
You can get the most out of technology by simply consulting security technology experts. You will be able to know the most effective security solutions that will change the manner in which you deliver services. Technology is dynamic and as such, you should always be prepared to incorporate newer things to provide the best services to clients thus winning their confidence.
Comments Off

on How To Use Mobile Patrol Systems To Enhance Security Guard Efficiency