How To Maintain Security During The Holiday Season
The holiday season is a joyous time for a large majority of people. Nevertheless, business premises are inclined to be more susceptible to a wide array of security breaches and threats during the holiday season mainly because almost everyone are busy enjoying their much required break. This offers criminals in our society an excellent chance to break into premises to steal important assets or access sensitive data which they could then later on use for different fraudulent activities. While work premises might not be at your mind during the festive seasons, they still need some attentiveness so as to be able to thwart security threats such as the mentioned ones.
One of the best ways to thwart security threats and breaches in your business organization is to work with reputable firms that offer security solutions to suit your specific requirements. These firms are readily available to provide prompt security response during the holidays. Here are a few ways to protect your premises during this festive season:
Bring in additional security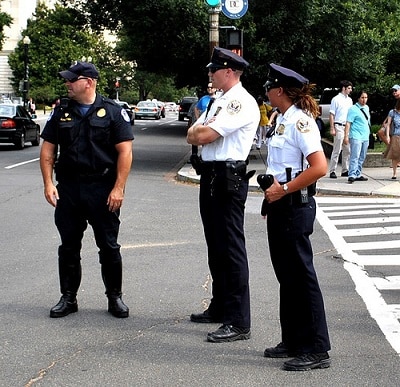 If you are worried that your current security set-up is not good enough, simply bring in some extra people for enhanced protection. Your selected security service provider should be in a position to offer security extras such as key holding and mobile patrol services as well as standard response security. With all these security extras, you can rest assured that the risk of security breaches during the festive season will be greatly reduced.
Keep the necessary people informed
If you are thinking to use a remote monitoring center to take charge of your security, then make sure to inform them when the building will be almost empty or without employees and then keep them informed about any changes. Moreover, it is recommended to bring up to date the details such as details of senior employees, key holders and others. In the event of security-related incidents, they will then able to let the relevant people quickly know about it. Communication failure in most cases can be quite dangerous, especially where security for your business premises these holidays is concerned.
Make certain all your security systems are wholly operational
If a remote monitoring security centre will be in charge of surveillance system management during this festive season, then it is something of a paramount importance to make sure that things such as CCTV are totally operational. Apart from this, unsure visibility is satisfactory and that there are no blind spots around your premises. Simply put, remove all obstructions around the premises that could end up compromising your security. You might also want to check your alarm system to determine whether it is working or not before closing your premises for the holidays. It is also recommended to ascertain all the doors and windows to make sure they are all locked.
Look for any security faults or issues before closing for the holidays
First and foremost, make certain that your business premises have no existing issues or faults that require fixing before closing for the holidays. If so, make sure to sort the issues as soon as possible as failure to do so only make an already bad situation worse. As it is, criminals might have easily identified these issues and are just waiting for an opportune time such as during the holidays to strike. As such, it is advisable to be thorough in your checks and ensure to look at all possibilities.
All in all, while it is advisable to remain vigilant against security breaches and threats at all times, it is recommended to be extra watchful during the holiday season. Of course, with the above tips, you can learn to better enhance your security during this festive time!
Comments Off

on How To Maintain Security During The Holiday Season