How Important Are Security Guards During Events?
When organizing an event, it is important to plan how you will manage the crowd. Managing a crowd requires skills because not everyone will behave as expected. It needs monitoring through the use of CCTV cameras and guard security. This is because security guards alone cannot manage the entire crowd at all times.  Depending on the size of your event, you need to hire enough guards who can tighten up security and ensure everyone is safe and secure. Do not make the mistake of organizing an event without security guards. Without security, anything bad can happen. Here is what security guard can do for you during your event:
Prevent Intruders and Gate-Crashers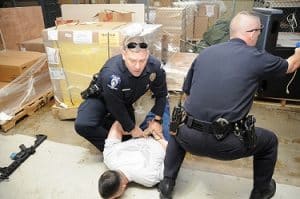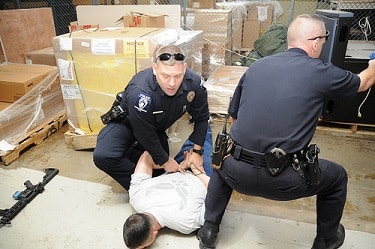 In most events, you will get the uninvited people who try to be part of your event. Such people can even use force to make sure they are part of your event. Security guards can prevent such intruders and ensure only your invited guests gain access to your event. With guards on your event, you can be sure that your event will be smooth and enjoyable.
Crowd Control 
Planning a party of any kind can get disorderly if there is no appropriate crowd management. The probability of commotion issues is much more likely to happen if you have alcoholic drinks at the event. People can get drunk and cause problems. A big crowd, generally, could get hard to manage even if there is no alcohol in the event. Along with offering total protection, therefore, security guards can also help in controlling the crowd and maintain discipline in your event.
High-Profile Guest Security
When you plan to invite high-profile people and celebs to your party, hiring security officers from a reputable security guard company in Montreal is important. There are many of risks of the security and safety of the high-profile guests and protecting them is your responsibility. Security guards at entry and exit points can easily prevent unwanted or armed people from getting into the premise. In addition, security guards hired for the security of guests make sure no one comes close to the guests.
Prevent Undesirable Media Access
When you organize big occasions that have invited celebrities or VIPs as guests, the media may have their eyes on the event. If they are not asked to cover the event, they will try to get in the event premises to cover the big event. Handling such undesirable and uninvited press individuals can be difficult as they might even do negative publicity of your event. Under such circumstances, security guards can come to your rescue. They can manage such individuals and stop media and press from entering and causing disturbances.
Security Breach
Security breaches are serious issue that can result in accidents. If there are no guards, it is possible that intruders take advantage of certain costly equipment or spy on your event.
With the help of a video monitoring system and a team of security guards, you will be able to keep a close eye on each and every detail of your event. You can also use the recorded footage as proof during cases of legal disputes.
Emergency Situations 
Emergency situations that you cannot control include a fire, bomb blast, or a sudden accident. Ensuring the safety of eventgoers should always be your primary concern. By hiring security guards, you can deal with any kind of emergency situations efficiently. Security guards are properly trained to handle every single crisis circumstances and know how to get people out securely.
Now that you know how hard handling the crowd and staying away from undesired entries to your event can get, you need to consider hiring professional guards for the benefit of your event. Make sure you hire the right security guards to ensure complete security and safety.
Comments Off

on How Important Are Security Guards During Events?