Whether you are an event planner, or a business enterprise, or if you would just like to ensure the security of your guests at small gather, a security service provider can take the burden off of your shoulders. On the daily, several crises can keep springing up, but if you have the right team at your disposal, you can be assured that your event takes place in a safe environment.
Here are a few tips to help you guide through the plans for an event so that safety remains your chief priority.
Read the rest of this entry »
While organizing an event, amongst all the planning and the commotion, hiring a security service team seems to be either an additional cost or an unnecessary expense. Dismissing the idea of this major determinant for an event might be more hazardous than you would anticipate. Furthermore, hiring a security service might not even be that big of hassle amongst your planning for the other details for your event. The following guidelines will help you scan through and choose the right security team for your purpose.
Incidents of workplace violence hardly ever occur by surprise. More often than not, there are red flags which employers either fail to recognize or simply ignore until it is way too late. The worst part about workplace violence is the fact that by the time it happens, one often can do very little to save or curb the situation. You therefore end up in a bad situation as an employer, where you have the most advanced security systems but no plan at all when it comes to workplace violence prevention. It therefore makes sense to invest, not just in alarms and motion sensors but also in employee training as well as security guard training on what it takes to spot symptoms of workplace violence and prevent the same. Look out for these signs:
History Of Assault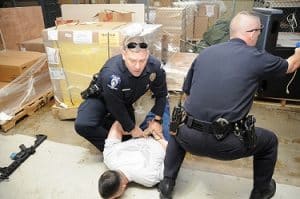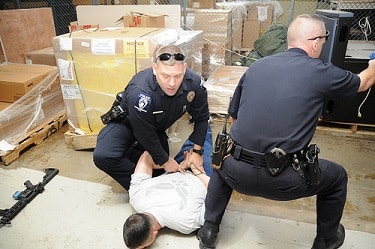 When you employ staff members, you will need to have a historical record on them. Be sure to request for an updated criminal record annually if possible. This will make it easy for you to monitor employee behavior and in the process, spot anything that may be unusual. Be particularly keen on an employee whose productivity suddenly diminishes for no good reason. Be overly cautious too if the employee develops a negative attitude at work and becomes rude to fellow colleagues.
Firearms
This may sound obvious but it is not. You should never allow your employees to report to their workstation with their firearms. There are, of course, exceptions in special cases. Then have a list of all employees who have firearms. The best you can do is to have gun safes at a location you can easily monitor. Be sure to also have a security guard company with personnel trained in firearm disarmament in emergency situations. Most security guard companies in Montreal can provide this service, so be sure to take time to hire one that can actually carry out disarmament within the shortest time possible and without casualties.
Listen To Your Employees
Like already mentioned, workplace violence hardly ever crops up by surprise. There will always be red flags. One common red flag has to do with complaints from employees directed at a specific colleague. Listen then take action as soon as you can. Complaints that add up over time could mean an employee is mentally disturbed, irritated or even suicidal. Be concerned and reach out to the employee concerned.  Be strategic about it as most disturbed individuals can become violent when confronted about their behavior. Be sure to also protect the employees raising the complaints by keeping them anonymous.
Drug Abuse
There is always a thin line between drugs and violence. With that in mind, monitor your employees who may have had histories with drug addiction. Have a zero tolerance policy on alcohol at the workplace.  While at it, examine how conducive the workplace is to your employees. The last thing you would want as an employer is to have an employee get into depression because of work. Fatigue at the workplace can easily make one feel frustrated. Bouts of anger and frustration may then follow which may lead to violence at the place of work.
Visitors At the Workplace
It is normal to have people visiting your workplace. However, some visits can easily turn into a violent encounter. An employee getting visited at odd working hours or too many times by a person who is either violent or arrogant can be a red flag. Always have security guards scan visitors diligently and look out for visitors who look visibly disturbed.
Other Red Flags
There are other red flags that may not be so common. A jovial individual who suddenly becomes a loner and develops keen interest in firearms is never a good sign, for example. The same can be said of an employee who blames fellow colleagues, reports late to work and threatens to harm others.  The employee may also make statements that reflect paranoid thoughts.
Then by all means, have a proper channel through which your employees can channel complaints. This should always be done anonymously to avoid victimization. When all is said and done, the office should be a protected place for all your employees so that everyone can feel safe at the workplace.
Driveway alarms and surveillance cameras are extremely important when it comes to security for your home and the workplace. That is why security solutions in Montreal often recommend driveway alarms and surveillance cameras. While surveillance cameras are often used in Montreal, many home owners and business owners fail to include driveway alarms in their security plans.
Actually, the concept behind how driveway alarms work is easy to understand. They are sensor based, which means they can easily detect motion. They activate a signal which when they detect intruders and trespassers. The fact that they are a one-time investment without any recurring costs is yet another perk that makes driveway alarms a must-have, especially for small businesses. Here's what you need to know as far as driveway alarms are concerned.
They Come In Different Types
There are several types of driveway alarms. They all serve the same function which has everything to do with security. What differs is how they are made and how they operate. All types of driveway alarms feature transmitters and receivers. The alarm sends a signal to the receiver each time the alarm is triggered. This rings off sound and alerts you of an intruder incident. Metal detection driveway alarms, infrared driveway alarms and wireless driveway alarms are just some of the most common options in the market.
Understanding Wireless Driveway Alarms
Compared to all the other types of alarms, wireless driveway alarms are the most difficult to install. They also come along with high maintenance costs. Despite these two downsides though, they are the most reliable. Most of them are powered by batteries, so they will even work during power failure.
The fact that wireless driveway alarms can be installed just about anywhere makes them even more desirable. With a range of about five hundred feet, they are ideal for anyone who takes security issues seriously. The motion sensors can also detect human movement during inclement weather conditions.
Choosing A Driveway Alarm
You will have to choose from a wide range of brands. This should not worry you though mostly because there are just a few important features you should be on the lookout for. For starters, go for a driveway alarm that has at least half a mile of transmitting range. Your choice should also feature effective sound and light indicators with at least 4 sensors and a 30ft motion censoring range. One that can be used both indoors and outdoors is also ideal.
Getting The Visual Display Option
Not all driveway alarms feature the visual display option. The few ones that do are a little bit expensive compared to the ones that do not have the feature. This should be expected given that the visual display option makes it easy for one to monitor the premises. Be sure to settle for a security company in Montreal that will take you through the steps required for you to fully understand how the driveway alarm works. Be sure to request for a catalogue if you have to or if you need to later train your employees on how to use the driveway alarm.
Installation And Maintenance
Think of your driveway alarm as any other security gadget. That is, it calls for proper maintenance and installation. Therefore, your best bet is to have an expert assist you with both the installation as well as maintenance. This is important for two reasons. First off, security experts always know the best spots to fix driveway alarms. Secondly, driveway alarm installation is never a Do It Yourself task. You need to ensure that your device works all the time. With that in mind, have your driveway alarm inspected as often as possible, especially after a heavy downpour.