Security Measures To Be Adopted For Schools
There has been growing public anxiety over acts of violence in schools. The main question being asked is "What security measures are being taken to ensure that children are safe while in school?" Shooting incidents in schools have caused an uproar and has led to insecurity among teachers, parents and students as well.
The government and communities must work together to ensure that security and safety measures are being heightened in schools. A school's management team has the biggest role to play to ensure that student learn in an environment that is safe and secure. In this article, we will discuss about security measures that schools should take to increase student safety and reduce school violence.
Increased physical security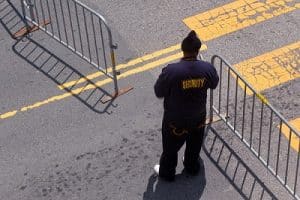 Both private and public schools have increased their security systems in different ways. Schools are advised to lock all unmonitored entrances and limit access to their property. There should be more security guards in each school who are required to check all visitors coming in through a physical search. Schools with less security guards should hire security guard services in Montreal to make sure that there is enough guards to patrol the areas around the school.
Walk-through metal detectors
Metal detectors should be installed in entrances at every school. At first this may be uncomfortable especially for students, but it is better to be safe than sorry. The walk-through metal detectors should be manned by professional guards who are trained in the field. Also, school administrations should conduct random weapons screenings.
School Uniforms
For a long time, only private schools have their students wear uniforms. More and more public schools are now requiring their students to wear uniforms too. This is an important practice because it makes it easy to differentiate between students and intruders. As part of the school uniform, some schools require their students to carry only see-through bookbags, backpacks and purses. This allows officials to see what students are carrying to school and they can easily be able to detect illegal substances and weapons.
Liaison with private security agencies and law enforcement
The presence of security personnel and law enforcement officials is rapidly increasing in schools. These officials do more than just provide security in schools. They conduct searches, assist with investigations of students who commit crimes and break school rules and patrol school grounds. Security personnel are in a better position to easily identify suspicious activity within school grounds and being at the right place at the right time can help these officials to counteract criminals with ill intentions.
Violence prevention programs
There have been cases of where some students have turned on their fellow students to cause harm. This has led schools to provide violence prevention programs to help prevent violence before it happens. These programs are meant for students who have been reported to have acts of violence and they help these students to show them that their acts are unacceptable in order to prevent them from committing future acts of violence. Also, these programs avoid criminalizing violent students and instead nurture them to be responsible and peaceful young adults.
What are some of the advantages of taking such security measures in schools?
Heightened security measure has helped students to feel safer at school and in turn they are able to concentrate on their studies
More security guards in schools has helped to decrease violence and criminal acts in schools
Cases of violent students go down when a school takes security measures seriously
The presence of law enforcement officers and security guards discourages outsiders with intents to cause harm from entering schools
Comments Off

on Security Measures To Be Adopted For Schools