Posted on: In:
Blog
|
Comments Off

on A Step-By-Step Guide To Perform A Building Security Audit
Hiring private security to keep the building secure or installing the most modern security system is not a guarantee that the entire workplace is safe. You have to make sure that there are experts who can help you audit your building's security. This is not just simple building inspection or internal control review. There is more to that in this process. Performing a building security audit includes the following essential steps.
Ask what the audit is for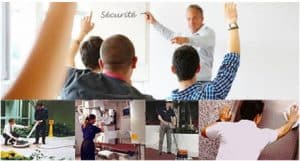 When you ask what the audit is for, you must be able to clearly identify specific objectives that you want to achieve in the entire process. Eliminate any redundancies to make sure that your plan of action will be attainable within the timeframe you have set. Focus on what has to be done to prevent burglary and to protect your clients. Think of how the property can be safeguarded from intruders. Learn how you can protect your employees' belongings as well.
Be specific with the scope of the audit
Specify the parts of the premises that should be covered by the audit. Will it be the whole building or only a specific area or department? Specific areas of concern should be determined most especially if you have to reinforce security measures and policies right away.
Establish a clear set of criteria
This will include standards that have to be implemented in the course of the audit. Specifications for thief-resistant locks, alarm systems and open mesh steel fences are just some of the areas you should set a criteria on when formulating strategies for risk prevention.
Be specific with audit methodologies
Specifying methodologies will mean having a clear statement of methods that need to be used in the building security audit. This will help assure that every member of the team performs the audit in accordance with the plan. Examples of methodologies include using survey questionnaires for occupants as well as interview with the officer-in-charge. Interviewing the staff to get first-hand information is also an example. Reviewing procedures and policies will also form part of the methodology.
There should be a set time from the planning to its execution
An action plan will require you to specify the date needed to complete a specific action. It can include the planning stage as well as the set date of completion. Time frames for submission of reports as well as intended follow-ups on implementation of recommendations should also be included in the consideration.
Perform any security risk analysis
When doing so, you have to consider the different departments covered by the security audit since risk analysis can vary from one area or department to another. All department members should answer the prepared questionnaires. From there, you should summarise the results of the questionnaires.
Compare the result with the policies in place to see if they are complied with accordingly. You should also test if the security procedures are reliable enough for the current workplace setup. Conduct an interview if you need more information. You should also identify areas that are most susceptible to risks or threats. Document all observations and specify any deviation from policies and standards.
Evaluate the premise's physical structure
Evaluating the premises will help you determine if existing policies are enough even with any alteration or improvement you have made to the building over time. You may need to improve these policies depending on the result of the evaluation. You may need to institute more security checkpoints and personnel or add more monitoring systems as the case may be.
Performing a building security audit can be more complex than you have imagined. It is not about gathering data today and implementing changes the next day. In this case, you will need the help of a security consultant in Montreal.
Posted on: In:
Blog
|
Comments Off

on How To Keep Your Business Security Codes Protected
It will be easy for you to presume that your workplace is much more than safe when you have installed all the necessary security systems and have hired security personnel to help you with your daily operations. You might think that pretty sure there is no way that your property could be put to any risk when this is the case. The truth is even with the most robust commercial security system, it cannot be denied that human error can lead to lapses. This will then mean that you have to keep your business security codes protected all the time. Here is what you should do in this regard.
Each employee must have a unique access code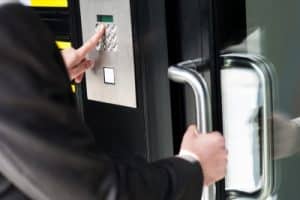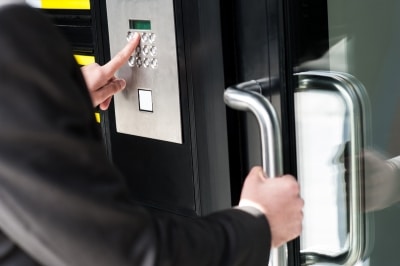 One of the most important things to keep in mind when securing business codes is to ensure that each employee is assigned a unique access code. This will help you monitor how each employee makes use of the code. Add to that, unique access codes will mean that you will have an easier time deactivating a single code in case the employee resigns or is terminated from work. Depending on the role played by the employee within the workplace, you can assign them with different levels of security for these codes.
Never write the codes down
One of the mistakes you can commit when assigning security codes to employees is writing them down on a piece of paper. There are special systems that can help you monitor the use of these codes without having to write them down on paper. You do not want others easily gaining access to your unique code too. It will be better to 'destroy any evidence' for these codes after you have memorised them by heart.
Automatic keyless entry will also be a good replacement to access codes
In case you find it hard tracking access codes used by each employee simply because you have too many of them to monitor, it will be nice to replace the codes with automatic keyless entry systems or access cards. You can give your employees one card each to access their workstations and other work areas that they are authorised to access. If you use this, you no longer have to memorise anything or you do not have to worry about keeping the codes a secret. Make sure to remind your employees to keep their cards secure at all times though.
Codes should be hard to decode
Some of you may use codes that are easy to memorise. It is either you follow a certain sequence or assign birthdays to make it easily remembered by anyone who uses it. Arranging four numbers in ascending order like 1234 or descending order like 9876 is a no-no. These ones are very easy to guess. You can always make a code that is easy to remember but make sure they are hard to guess.
Change your codes frequently
The more you use these codes the easier it will be for other people to possibly decode them. To keep your place of work secured it will be good to change the codes frequently, perhaps once every quarter. This will make sure that no one can access the code even when you may have accidentally shared it with them.
Other things to remember for commercial building security
Access codes are not the only ways by which you can make sure that you only give access to your building to authorised users. It will also be wise to seek the help of experts in commercial building security to prevent any untoward incidents and to avoid possible access by intruders to your building. These experts will make sure that your building is safe at any given time of the day all-year round.
Hire experts in commercial building security in Montreal and ensure that only rightful access is given to those who are authorised to enter your building. This will help you closely monitor who walks in and out of the establishment.
Posted on: In:
Blog
|
Comments Off

on Security Control Tips For Schools With Open Campuses
Elementary, high schools and middle schools are oftentimes closed off campuses that are secured with towering gates and fences plus school administrators implementing strict visitor rules that everyone must follow. In the case of colleges and universities, however, the scenario can be totally different. Some if not most of them are operating in an open campus scenario making it more accessible to the public. This means that it will also be quite difficult to monitor who comes in and out of the place without close security. When this is the case, it will be good to implement the following security control tips for schools with open campuses.
Start by conducting a site assessment
Whether you want to put up automated security measures or you simply want to hire more security guards to help ensure that the campus is safe from the risk of threats, it will be good to conduct a site assessment first. Locate any vulnerable area which will need the implementation of robust security measures. This part of the process will assure that you will be implementing or installing a relevant security measure.
Secure on-site residences and buildings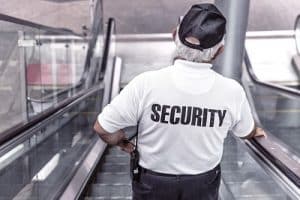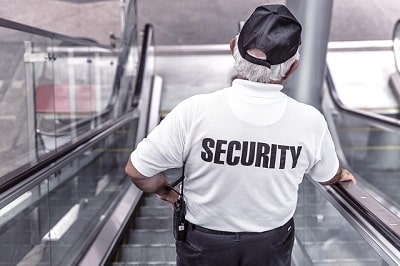 Access control is very crucial if you have an open campus especially when there are on-site residences and several buildings within it. You can give students and any certified building user their own access control cards to ensure that they are safe at all times. If a student moves out from the campus after finishing his degree or an employee resigns from work to seek greener pasture, it will be important to make sure that the cards are surrendered and reprogrammed for the security of future users.
Implement visitor log-in
Frequent visitors should sign-in with the administration for identification purposes. Guest access cards should be given to individuals who come and visit the campus for whatever purpose. This will make visitors accountable to the person they have to frequently visit and even areas they gain access to. They must return these access cards to the administration to revoke access to any of the areas within the campus after every use.
Install security cameras
One of the things that you need to have when securing an open campus is a security camera that can help monitor any activities or untoward incidents. There are cameras that can be triggered by just one move of any person and can record any event that takes place within the campus. Live access through these cameras is also possible. This will make it easier for you to respond to any emergency later on.
Admin areas should be kept secure at all times
Administrative areas have all the most sensitive information of students and employees. It contains student records and financial information as well as money. These areas should be kept secure at all times especially because they are closed for the night and might be a prey for thieves and anyone who wants to break-in to the place. Reduce security risks in these areas by installing access control systems.
Hire security personnel
An open campus needs more security than schools that are locked from the public most of the time. This is why you will need security personnel who can help you monitor who and what comes in and out of the campus at any given instance. These experts can give you the peace of mind that you need to ensure that every single one inside the campus is secure from untoward events.
If you are looking for the most competent security guards who will look after you and your assets welfare, you can always seek the help of security guard services in Montreal.