Posted on: In:
Blog
|
Comments Off

on Top Tips To Secure Your Office Environment
Any business establishment or company must always reconsider revamping their operations regularly and consistently. Changes have to be made in order to leverage the business from their competitors and to make sure that everyone is working in a very peaceful environment. Part of the change is to make sure that the company is secure at all times. How do you ensure that your office environment stay safe?
Threats should be managed right away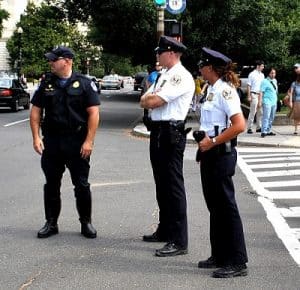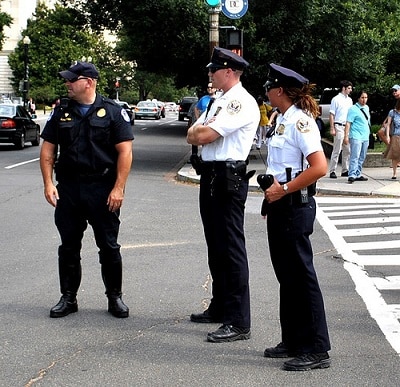 There are many reasons to fear for your company's security. Apart from the possibilities of burglars or thieves sneaking in, consider the fact that even people within the company may put your safety at stake. It is in this regard that it is important to observe your day-to-day activities and make sure that any threat is managed immediately.
Large companies are advised to install high-tech security systems that will help monitor the daily activities of each employee. These systems can also help organise company data whilst also showing management security risks as it happens. All these technologies must be accompanied by policies and procedures to protect company assets.
Real problems must be solved immediately
The purpose for putting up high-tech systems to work for security purposes is to monitor the ins and outs of the business on a daily basis. What comes next when security is compromised? Well, it will be no less than solving the problem right away. It will be good to call the attention of any personnel involved in the security issue and look back into company policies to be able to see any corresponding sanction that must be given to the culprit.
Do not wait days or weeks or even months to perform an action. There is no way you should give that person a chance to change or else you will give him a chance to steal funds and falsify documents to later on compromise company security.
Consolidate security procedures
It is very important to be able to manage security threats within the company environment by making sure that security functions and protections are made using only one system. Here is where consolidation comes in. Consolidating these security-related policies and procedures will allow you to have better control over company threats and will give you better and quicker response time to all threats.
Security management solutions must support operational efficiency
It is important not to compromise your usual operational efficiency just because you are integrating a new security management solution into your office environment. You will not want the idea of introducing a security system that will put operations at risk. Make sure the new system does not change your operations in its entirety.
Threat management should always be a part of the security solution
Threat in the workplace occurs in many various forms and in different departments. You will definitely want access to all these threats using one dashboard that provides a visual of what actually happens. The dashboard must be able to function in all aspects of these threats from analysis to monitoring to mitigation. This will help you track any changes that will take place with the occurrence of such threats.
Automating operations is also crucial
Automating the security system will help you manage your network in a better manner. Using cloud management systems will definitely be a great help in the process. Automating the system will likewise give you better control over your operations whilst also controlling the functions performed by each employee in the workplace such that there will be no reason for them to access data or information that they are not supposed to have access to.
Do you want to free your company environment from security threats? Now is the time to hire a security consultant in Montreal who can perform a thorough security audit to assess your office or business building security. Let us help you plan a security system that will give your business the protection that it needs!
Posted on: In:
Blog
|
Comments Off

on Tips On How To Manage Event Security Issues
No matter how big or small your event can be, you have to remember that security issues will always be a priority concern. Unless you are prepared in managing all these event threats, you cannot assure that your guests and participants will be safe. It is important then to know how you can manage all these issues. It will be best to know the tips in managing each issue and incorporate it in event planning.
Give your event security team enough time to plan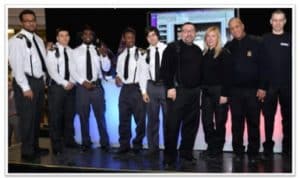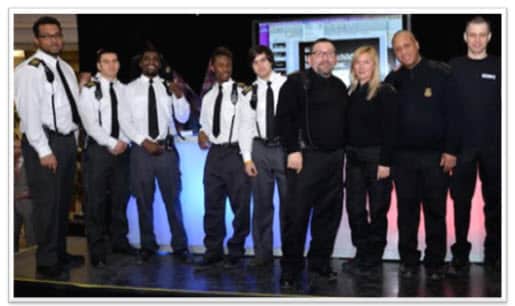 Addressing event security in Montreal, as mentioned awhile back, this should not be done only when the event is already happening. It must always happen beforehand. In things like this, there is no such thing as 'better late than never'. The entire security team must be given ample time to plan ahead for any contingencies. One very important thing to consider in the plan is choosing a safe location where security risks will not really be that rampant. The safety of the event's place should coincide with all other considerations.
Control guest participation and attendance
One of the most challenging parts of event management is controlling the guest participation and attendance. Often, you are prepared with the guest list. The host sends out invitations to eligible guests and yet there are times when the guest list may not coincide with the number of invitations sent. Yes, the venue is large enough to accommodate the expected number of guests but you cannot be sure which ones are really in the guest list.
Unless your team is strict enough in allowing who should be given entry in the venue, you cannot be sure that only eligible guests come in. Remember that there are instances when one is admitted entry only because he or she is famous and is a known friend of the host. Add to that, they may bring some other companions who will nevertheless be allowed to come in.
How can you control such scenarios? You have to make it clear with the host and the entire security team that you are following a guest list that will make sure only eligible guests are allowed to enter. Explain that fire codes and the like may be violated when more than the number of people will be allowed to come in the venue. Clear and specific guidelines must be prepared.
Make someone the head of the team
That someone must be able to exercise authority at all times. He should be able to make appropriate decisions right away or whenever the need arises. He must be someone who can lead the entire team to work coherently to attain event safety. Having a go to person – only one person in-charge – will make it easier to address any other problem that may arise later on.
Prepare protective intelligence elements
Every person who is forming part of the security team must be familiar with the venue. This will help them address key security concerns during the event. If possible, GPS tracking can be used to make sure guests come in and out of the venue easily, without putting their lives at risk. It will also be good to be updated with possibilities of people who plan to protest against your event. Accessing social media will help you track these possibilities.
Make sure you can work well with other security teams as well
Your event's security team are not the only people who will come in to secure guests. Some VIPs will have their own set of security team too. You must be able to work with this team to make sure the safety of these individuals are not compromised.
Posted on: In:
Blog
|
Comments Off

on How To Enjoy Stellar Condo Security As A Condo Apartment Owner
Owning a condo unit will definitely excite you. Come to think of it, you will soon be reaping the fruits of your labour with this investment. Remember though that whilst the excitement is there, you always have to think of making your home a safer place where you will live. After all, your condo unit will definitely be near or adjacent to many other condominium units in the building. When safety is a concern, you simply have to follow the tips below and enjoy stellar condo security at all times.
Check your door locks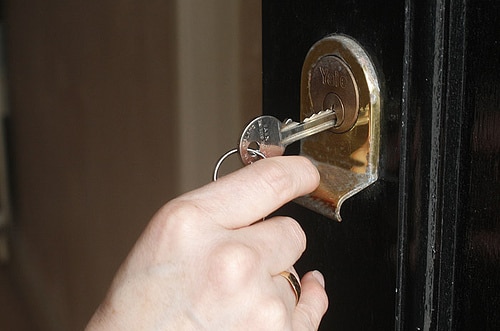 Many condominium units these days already have advanced technologies incorporated in their respective door locks and knobs. As high tech as these fixtures are, you have to be familiar with how to operate them. Do not be shy to seek the help of a condo admin representative so you can check on door knobs and locks. Tell them to help you become familiar with how the locks work. Make sure that your knobs or locks don't wobble. If you find something wrong, do not hesitate to ask for immediate replacement.
Check on window security
Window security is as important as door lock security when it comes to owning any type of home. Remember that aside from doors, windows are common entry points for burglars and intruders. See what your options are when it comes to making your windows more secure. Ask your developer right away which window covering will be good to purchase and use for your unit.
Make sure that smoke alarms are in place
One of the key security considerations when it comes to owning a condo unit is the presence of a smoke alarm system. This should be in place even before you make the big move. You will need this to help alert your neighbours and even condo security guards should fire start in your unit. Before you even know it, the system will save your life and the condo unit even before a severe fire breaks out.
Check if you can use a facility to communicate security issues you will encounter later on
Having a telephone in place will be good but if you want to make sure you can easily contact a condo unit representative as the need arises, an intercom will be the best tool to run to. The good thing about having an intercom in place extends to the fact that you may possibly incorporate an alarm system in it so it will be easier to ask for help in case an intruder comes in or in the event that your security is at risk. You may even incorporate surveillance cameras with these systems to assure you that security guards will be alerted at all times especially in case of emergencies.
Ask if there's a fire exit
A fire exit gives you easier access to going out of the building in case a fire starts up. You have to make sure that the one in your condominium building is accessible and is wide enough to help you pass through quickly yet calmly when there is fire. Of course, it will also be good to have a fire extinguisher handy so you can put out fire when the need arises. Ask about the possibility of using water sprinklers as well.
Make sure that the entire building is secured
There should be security guards present in each cluster or building to help you out in any case of emergency. You will never want the thought of having to call a security guard coming from two buildings away when your life is already at risk.
For more about condo security in Montreal, do feel free to give us a call. We can explain a great plan to help you secure your apartment as well as the entire condo building.