What Are The Most Common Threats To Event Security?
Events give spice to a lifestyle that is based on routine activities. Admit it or not, most if not all, often look forward to events whether you will just be an attendee, a host or an event planner. Regardless of the affair, careful planning is a must to ensure a smooth flow of things that should take place during the activity.
Inasmuch as you want to make a mark on the event, disasters in any form may occur and these could be inevitable. It may be caused by accidents, overlooked loop holes or from threats planned by intruders. Whatever the causes may be, the key is not to be caught off guard. Unforeseeable crisis should always be anticipated. In view of this you have to be familiar with the most common threats that may disrupt or ruin any event. You should be well-informed as this will help you identify the vulnerabilities and what should be included in your must-do list.
Equipment and personal property theft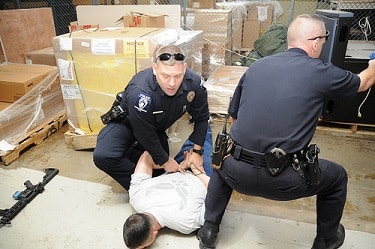 This is the most common security threat in almost all events because the culprit may be from the crowd itself. You cannot disregard even the most trusted staff or high esteemed guests for this matter. Security may be at optimum level but an inside job is quite hard to control.
Gate crashers
These are uninvited individuals who usually come in a group and barge through party doors. They may mean trouble as these gate crashers are raucous people who find enjoyment in trespassing events and may definitely break the fun you are expecting in an activity.
Violent crimes
Event planners and hosts should pay particular attention to this as attacks may be from the invited guests list or from intruders. Though this is more common in occasions wherein celebrities and top brass people are present, mini events are not excluded from this possibility.
Calamities
Situations like earthquakes and fires should be included in your list of threats as these too are beyond your control. A lot of important events have been disrupted due to these factors.
How to deal with these threats
Now that you have additional information on possible security threats, here are some suggestions that may help you cope with the listed untoward incidents. Before you send out the invitations for the event, do perform a background check on your listed guests. Don't be hindered by their status in society. This may not be easy but it is always best to be cautious.
Hold the event in a reputable venue. Don't take the risk of having it in secluded areas where help cannot be readily obtained. It should be well-lighted and equipped with security cameras. Fire exits and holding areas must be visible as well as escape routes. Entry to access points should also be well-guarded and under control.
Have in mind that a good host or event planner does not only focus on the gathering but also on unexpected incidents that may occur during then affair. Crisis may seem inevitable but the key to be noted in order to achieve its least ill effects is preparedness. As in any other undertakings, being prepared for the whole event as well as situations beyond your control and authority, may save the day. Make plans in case security condition may thwart. This may seem as a huge and impossible task but remember that being equipped is always better than being caught off guard. Who knows, the life you may be saving is yours.
Hiring a sufficient number of competent security staff helps a lot. But then again, do your assignment by making a background check on the agency where you will be hiring the team. Once you have hired them, they should be visible in strategic points as well as in conspicuous areas. Do also ensure you hire security solutions that have built a good reputation and track record over the years.
Comments Off

on What Are The Most Common Threats To Event Security?