Tips For Acquiring Quality Security Metal Detectors
Although we regularly hear about violent deaths in schools, there is violence in almost all other areas of life. For example, a man who had been feuding with local officials in a certain town decided to walk to the local authorities offices with a gun and shooting most of the officials. He had been accused of zoning infractions and not heeding to sewer regulations in a dispute lasting slightly over 20 years.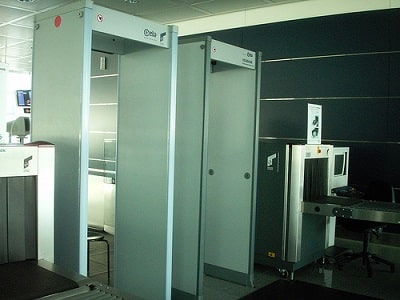 This could have been prevented if there was a security metal detector at the gates. And with the government now emphasizing the need to for stricter security measures in public places such as hotels, airports, government offices, shopping centers, etc, there is no questioning the fact that you need to acquire the best security metal detectors there is in the market.
There are way too many options to select from when it comes to security metal detectors. As such, knowing the main features of reliable metal detectors is something of a paramount importance.
Handheld metal detectors
Also referred to as portable metal detectors, handheld metal detectors are available in wide variety of styles. However, the best types in this regard are the ones that have an ergonomic design. Detectors that have offset hand grip are recommended as with these, the hands do not get in the way when inspecting a sensitive area. A quality detector also does not have sharp edges or corners that might get in the way as the security guard passes it over a specific spot. Simply put, the mechanical design of a portable metal detector has to be such that it doesn't get in the way of buttons, buckles, folds and other articles of clothing.
When searching for a portable metal detector, ensure to select a type that has uniform sensitivity for magnetic, non-magnetic targets and stainless steel targets. At the same time, the device needs to be tested for body compensation. Make certain that the device is not vulnerable to disturbances from electromagnetic and mechanical influences as these all might affect its accuracy.
A portable metal detector naturally must have all the key functions the buyer is looking for and 100% digital. Only the buyer can decide what functions are required by his company, however, the device at least should have a magnetic field transmitter, receiver, a fully functioning digital operator interface, external communication interface and a USB port. Quality metal detectors don't require to be calibrated.
Additional features to look for
Make sure that the control panel is easy operate and switches easily identifiable, with proper warning lights. Apart from reliable performance and consistency, make sure to get a device that is not affected by indoor or outdoor usage. A handheld metal detector must have a long battery life for longer usage. The battery also needs to be rechargeable. It also requires different alarm indicators. If the device is for use in hotels or airports, the signal should either commensurate to the item being detected or be fixed. Although most portable metal detectors have a number of built-in indicators, the buyer may also opt for a vibrating type.
Walkthrough types of metals detectors
Where walkthrough types of metal detectors are concerned, the buyer's main consideration should be its detection capability. Superior walkthrough metal detectors have the capacity to detect mixed alloys, non-magnetic and magnetic alloys. The device also has to adhere to the highest standards in terms of weapon detection. Ease of use is also a must because a system that takes forever to install is quite useless.
Security metal detectors must come equipped with technology that allows the user to determine the type and number of metal items that goes through his organization. While detecting metal is important, the device must able be able to differentiate metals and personal effects. Detectors which are unable to distinguish between personal effects and metals end up causing frustrations and delays for all concerned. To avoid this headache, make sure to test the system prior to deciding to purchase it.
Quality metal detectors have the capacity to alert employees, security guards, and others concerned to potential weapons being smuggled into an establishment. The best way to avoid this unwanted eventuality is to prevent people from trying to sneak things that don't belong. They are a perfect barrier between being alive and being dead.
Today's walkthrough metal detectors are easier to move around to different locations where meeting are being held. And although most of these meetings are small and uneventful, there are always those that come up every few years where it seems everyone in the town want to have a say. This poses a major security problem for the organizers.
The best way to go around this issue is to install quality walkthrough metal detectors for enhanced security, fewer attempts at violence, and peace of mind for all. If your budget doesn't allow this, why not try the handheld metal detectors for enhanced security in and around your establishment? If you are looking for security solutions in Montreal, do contact us to find out more.
Comments Off

on Tips For Acquiring Quality Security Metal Detectors