The Building Manager's Role In Conducting Security Audits
The world of conducting security audits can be very complex. There are many people involved in this aspect. Come to think of it ensuring building security can be very critical. Security audit will help locate situations that can threaten not just the facility but the operations as well. Since this has a very large scope, there should be more than one person attending to this matter. In the world of conducting security audits, the building manager has the following roles to play.
Planning the process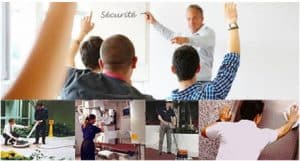 The building manager must get involved in the planning process and must be part of identifying how the organisation can respond to disruptions and potential threats. Part of the plan is to make it a point that physical modifications may be considered to protect the facility. Developing a response plan will also be critical in this stage. All these are part of the roles played by the building manager.
Identifying facility threats
It is important for the building manager to learn how to identify facility threats. This is the key to determining how intense the audit must be made. Identifying threats will depend upon the activities involved in operating the building. The manager should take a different approach if the building offers public service or commercial activities.
Assessing the facility's susceptibility to attacks
It is also a building manager's role to make sure that a facility's susceptibility to attack is assessed. Alongside this, it is his task to know if a disruption will have an impact not just on the facility and its occupants but anything beyond that. From here, solutions will be made including making sure that unauthorized people will have second thoughts barging in to the facility.
Keeping in touch with occupants
This means taking time out to talk to occupants and know what their concerns are. From here, the building manager will be able to easily identify what the potential threats are. When he becomes open to this thought, occupants will not hesitate to voice things out in case they feel there are security problems during a particular time.
Learning about access points
A building manager must be able to identify access points where the intruder may easily come in. He has to learn this to be able to identify security measures that must be in place. He will make it a point that these areas are guarded very well so as not to compromises overall building security. He must likewise know which of these access points are easier to control and which ones are not.
Initiating a building security audit
This is definitely one of the most important roles played by a building manager. He should take on the task to inform the audit team about the reasons behind why security audit is needed. Consultants will definitely be more than willing to lead this effort and will also provide guidelines as well as suggestions that will help improve building security. Working hand-in-hand with building managers will give consultants access to more specific technical details on-site.
Other roles 
The building manager is also involved in knowing weak points within or outside the facility. He must see to it that old components are replaced to meet the building code. He must make it a point that he knows the impact in case they decide to shut down the building due to threats.
There are indeed a lot of roles that a building manager should play when it comes to handling security audits. Of course, he cannot do the job alone. He will definitely get a lot of help by partnering with a professional security consultant in Montreal.
Comments Off

on The Building Manager's Role In Conducting Security Audits