Strategies For Improving Covert Video Surveillance
There are situations and times when security personnel require monitoring incidences that might involve utilization of things such as hidden audio systems, low or infrared light systems, cameras, etc. In most cases, they don't require using personal listen-in devices or spy cameras as these might have legal ramifications.
However, these sorts of covert security operations are geared to consumers, and often use concealed devices and security technology to help protect assets and warn in event of intrusions. A good example is the utilization of infrared cameras that are commonly connected to PIR motion detectors for intrusion detection and for sending videos via a cellular mobile device to an end user or monitoring service. Here are some of the tactics used in covert security operations.
Use of advanced RSI video technologies
RSI video technologies combine PIR motion sensors, infrared illuminators for true night vision and digital cameras to achieve the best of results. Alerts go through a cellular network to the monitoring center as ten-second video clips of the events. Other surveillance and security products used in this kind of monitoring include camera and DVR sets, smartphones and personal computers, GPS tracking, and many more. These all are ideal for asset tracking. Through their utilization, you can tell when a vehicle stops inappropriately, or exactly where it is at any given time. It is all a matter of logging, and tracking all on one screen. In case of an accident or any other unexpected incidence, this sort of covert security monitoring helps to create evidence.
Utilization of social media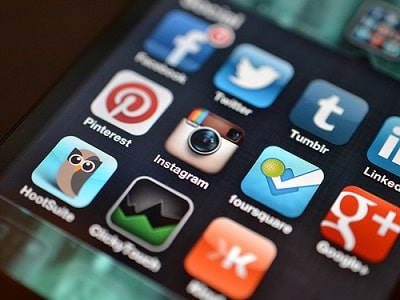 The majority of today's security service providers complement their conventional intelligence-led policing with creative and interactive social media techniques. The best among them have 24-hour electronic communication units that focus on high-impact social media interaction. The internet-based intelligence operations are effective when it comes to thwarting active crime incidences such as home break in, robberies and the likes. The unit employs an assortment of tools that provides social media search and discovery by location. The tools in use have a capacity to search Picasa, Flickr, YouTube, Instagram, Facebook, Twitter, and the likes from any location around the globe.
Responding to a security threat
Wherever a covert surveillance operation indicates an issue, or a call for security assistance comes in, security officers must intelligently handle the situation. The best security service providers have standby officers all the times, and that move around their allotted area of operation. As part of the form's incident response time, these security personal are equipped with non-lethal defense devices. These devices can be utilized by any security staff member in any settings at considerably lower cost and risk.
The device features three distinct actions: arming the unit, partially pulling the trigger and fully pulling the trigger. If you place the arming switch in arm position, it simultaneously deploys incident an auto record feature, digital camera and the laser spotter. A half-done trigger pull sets off a communication link function, strobe light and an alerting siren. When this function is activated, the device delivers an automatic pre-recorded alert message. A complete trigger pull will set up the unit's gel stream or pepper spray feature.
To get more details on the available convert security surveillance devices, why don't you contact an experienced security consultant in Montreal? You will also get more information on the strategies that are used in convert surveillance operations if this is what you are looking for.
Comments Off

on Strategies For Improving Covert Video Surveillance