Qualities To Look For When Hiring Security Guards For A Hospital
Security is one of the major concerns of many kinds of public organisations. Hospitals, forming part of these public organisations, are presented with distinct security challenges that they have to deal with. Their number one function is to make sure that their patients and employees are safe. Apart from that, they also need to secure those expensive medical equipment and machines. It is therefore important for anyone in the hospital industry to look for security guards who can help them safeguard people and assets. When you own a hospital, here are qualities to look for when hiring security guards.
Good work attendance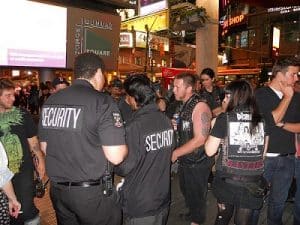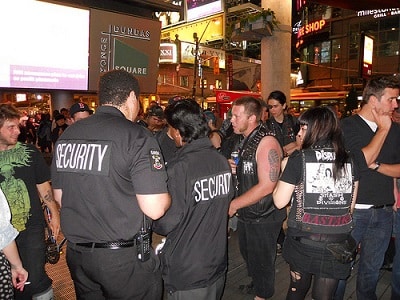 A high work attendance rate is a qualification that security guards should meet when applying for a hospital-related security job. Their attendance is important to make sure that your hospital will have the people they trust to perform security functions in order to keep the hospital premises and those inside it safe at all times. Their previous record must be able to provide proof that they show up every day.
Willing to learn
This might not be the first job for the security guard you are hiring. Even if it is his first time to work in a hospital, he might have worked for other industries in the past. Since safeguarding a hospital is entirely new to him, you have to make sure he is willing to learn the different jobs related to his post. He must be able to answer telephone calls whenever needed but must stay alert for any incident. This quality shows that he is willing to gain from a valuable experience by keeping you, your employees and your patients safe always.
Good to have a variety of skill sets
Apart from a person's willingness to learn, it is also important to hire a hospital security guard who has acquired various skills from previous jobs he has attended to in the past. Yes, he must have been with various industries and you can expect him to have performed a variety of other jobs. He must have acquired special skills too during his tenure with these industries. Amongst these skills are technical skills when operating the computer and the physical ability to deliver security-related jobs.
Emphasis on soft skills
Soft skills involve a person's capability to communicate with others. In the hospital setting, a security guard should be qualified only if he has these soft skills. This is his tool to be able to communicate successfully with patients as well as with coworkers. Often referred to as people skills, security staff should be able to exercise this too in instances where criminals seem to take advantage of a given situation.
Has a set of reliable references
Having different people written in the reference section of the applicant's resume will give you a better chance to assess if he is indeed capable of delivering the job expected from him. These references must be reliable enough – preferably someone the applicant has worked for in the past. Be prepared to ask questions relevant to the security work he has performed with his previous employers.
Comes to interview on time
One of the qualities you want for a person who is applying for a security position in your hospital is punctuality. If the applicant comes to the interview on time then it means you can rely upon him during emergency situations within your premises. Make sure though that he gives the answers you want from you interview with him. He must be honest enough to elaborate about other things you want to know about his skills and his past employment.
Do you need a hospital security guard? Hire an expert security guard in Montreal and you can have peace of mind to focus on your core objectives at your hospital without compromising the safety of your employees and patients.
Comments Off

on Qualities To Look For When Hiring Security Guards For A Hospital