Planning and Managing Your Event the Right Way
An event, whether big or small, requires hired security services. The security team hired for a particular event deals with more than just focusing on the worst happenings. Before your event begins, your security team should ensure that a full assessment of any risk is carried out. The team should also be there to make sure that there's access control. This involves a thorough check up of anyone getting in or out of the event.
Usually, anyone that attends an event is at ease especially if they realize that there are professional guards on the lookout. This prevents any problems occurring within the attendees. Security services in Montreal give you nothing but the very best when it comes to hiring a security team for that event. Therefore, here are some tips to help you when you consider hiring the services of a security firm for your event:
Thorough check on the security team
Before you hire any kind of security services, thoroughly check on all legal requirements. A security firm must be licensed before providing any form of security to individuals, organizations or even events. Licensing requirements differ according to the state you are in. therefore, ensure that you see the correct paperwork before anything else. Getting to know the training background of the specified firm is important to ensure that they are the right team to execute the services you would wish for.
Have the right balance
It beats logic when you hire a large number of the security team for a small event with only a few attendees. If you do this, you might end up making those attending the event feel uncomfortable, since they would probably be expecting the worst to happen during the event. Balancing can be quite tricky but it's critical you do it for any type of event for the sake of the attendees and your budget as well. However, if you are planning a huge event, then it is only right that you get a big time to make sure that the attendees are well controlled and that any conflict is managed in the right manner. Just to be sure you have the right balance, ensure you consult more from the company.
Be well informed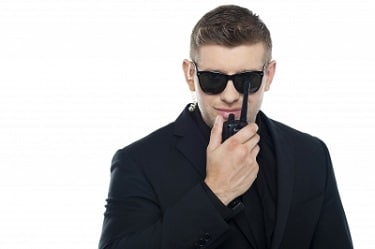 Security services in Montreal is a vital issue. Therefore, before hiring any kind of security services, get to learn more from those who have dealt with the specific company you are looking forward to working with. Do not be impressed with just the name or what you read from their brochures. Dig deeper by asking for references. A good security firm will refer you to former clients. If this does not happen, then that is your cue to move on to another company. The only way you get the desired services is by getting the best.
Organize a pre-visit for the team
Assessing the risk by yourself is not enough. Get the security experts to pre-visit the venue of your event to be able to get an overview of how to best carry out what is expected of them. The probability is that they will get to spot more than you did during your risk assessment. If you do not organize this pre-visit, it leaves room for disarranging everything on the D-day. This would turn out to be quite nerve-wracking, something no one would wish for.
Do not ignore your instincts
A security team might qualify fully and even come highly recommended. However, you should never ignore any gut feeling that tells you otherwise. You need to hire the services of the firm you feel comfortable with but if your heart is not for it, always move on to the next company in line. Whatever makes you happy should be reflected 100% for the sake of the comfort of your attendees. So make sure you opt for the very best and what is right for your needs.
Comments Off

on Planning and Managing Your Event the Right Way