Is It Possible To Secure A Home Well While You Are Away On Vacation?
Being security conscious can prevent a lot unfortunate things from happening to yourself and your property. To start with, it pays to not publicize the fact that you are away from your home when you go on vacation. Why, you might ask. Well, potential thieves looking around for a target to strike are always looking for obvious signs that the homeowner is not around. With the following 3 simple precautions, it is possible to keep your absence secret to would be burglars and other unauthorized intruders.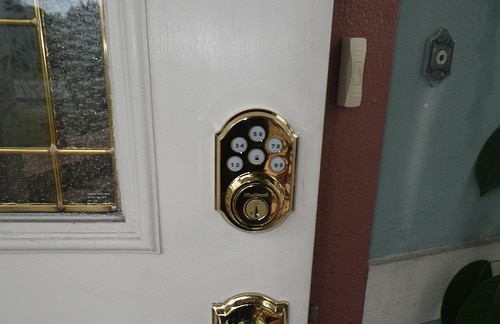 Install an automatic security lighting system
This is the type of a system that automatically goes on and off at present times during the day or night. This lighting system when combined with a motion detector is a sure deterrent to would be burglars. Your yard, driveway and certain rooms in your home are automatically lit even when away from your home.
Don't give easy access to your home
The majority of break-ins are not really housebreaks at all as they occur due to homeowners carelessness, for instance, leaving certain windows or doors unlocked for one reason or another. By keeping the entry doors or side-doors and windows which can be accessed from the ground floor under lock, you are assured that a standard potential burglar will take no notice of your home when you are away from it.
Apart from this, all scaffoldings, ladders and other components that might be utilized to scale to the second floor surface should be put away.
Have a good burglar alarm system installed
Well, the two kinds of burglar security systems that a homeowner can opt for are the local alarm system and monitored alarm system. Here are some of their features:
• Local alarm system
This is just a normal noisy and very ineffective high pitched alarm system that is not connected to the monitoring security firm computers or a central station. It simply makes a high pitched sound that is supposedly enough to scare away intruders or burglars without costing the homeowner money for paying the monitoring firm. The problem with these sorts of an alarm system is that the burglars are aware of this. How, you might ask. Well, if the alarm goes off and there are no signs of police or security company personnel coming to check what is happening, then the burglar automatically knows it is a normal or local alarm.
• Monitored alarm security system
This system is connected to a Central Station through a telephone line. The monitoring station computers are watched all through or dedicatedly by a number of qualified people. The monitoring personnel main job is to monitor the central station computers and then first contact the resident in case of signs of unauthorized entry and other relevant responsible security parties. Responsible security people or homeowners have the keys and entry code to the alarm system. Once at the problem area, together with other responsible parties, for instance the homeowner the alarm system is disarmed and reset.
If after calling the homeowner there is no answer the central station operator calls police who are then dispatched to the home to check out what the problem might be. All the same, sometimes the alarm might be a false one but regardless of this, it is better to have it checked out by a security firm that offers regular patrol in addition to monitoring services.
Comments Off

on Is It Possible To Secure A Home Well While You Are Away On Vacation?