How To Recognize That You Need Personal Protection
Personal protection is something that we normally associate with politicians, celebrities and other people in the public limelight. It is hard for an ordinary person to think that they need personal protection. The truth however is that anyone can utilize the services of a personal bodyguard. Certain circumstances come up every now and then in our lives when the services of a bodyguard can not only give you peace of mind but could also save you from serious injury or harm.
Knowing when you need the services of a bodyguard is key to forestalling these negative consequences. In this article, we list certain circumstances in which it would be wise to consider the services of a bodyguard.
If you have been stalked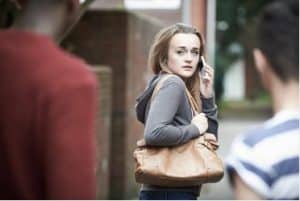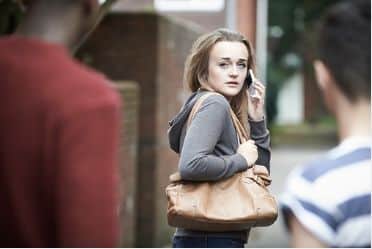 Having a stalker is one of the most terrifying things a person can experience. Stalkers can either be complete stranger or can be someone well known to the victim such as in the case of an ex-boyfriend or ex-girlfriend. The first thing that we should do if we have a stalker is to report to the police so that appropriate action can be taken. When dealing with a stalker, it can be reassuring for you to have a bodyguard until the stalking episode is dealt with. Having someone keep an eye on you might also have the effect of deterring the stalker if the other measures undertaken have not already deterred him or her.
If threats have been made to your life
If you have received death threats, it is advisable to ensure that you take steps to protect yourself. Never take such threats lightly and always report to the police so that steps can be taken to identify the source of the threats and take action if necessary. Depending on the severity of the threats, you might consider hiring the services of a bodyguard until the origin of the threats is identified and dealt with.
If you have encountered negative public reaction
There are many reasons why an individual could elicit a negative reaction from the public. He or she might be involved in a high profile and controversial court case in which a section of the public might deem them to be in the wrong. An Individual might also be the public face of a business or an institution that could be in the middle of a public scandal. Either way, being in such a situation always creates the risk that one or several members of the public might actually carrying out the threat. In such a situation, it would be beneficial to hire a bodyguard until the negative public reaction has ended.
If you are travelling to an unsafe country
If you are about to travel to a high-risk country, it would be wise to consider hiring the services of a bodyguard. The Canadian government offers security risk assessment of all countries.  If a country is listed as highly risky, you are better off travelling with a bodyguard to minimize the risk of harm during travel. Your security solution company will advise on the number of bodyguards and other precautions that you should take based on their assessment of the security risk.
Bodyguards and personal protection services are not just needed by celebrities and politicians. As we have shown, these services can be helpful to individuals depending on the circumstances that they find themselves in.
In addition to personal protection, a good security company will also offer advice on other security elements such as home security when facing any of the above situations. There are a number of security companies offering security solutions in Montreal that can give your excellent advice if you decide to seek the services of a bodyguard.
Comments Off

on How To Recognize That You Need Personal Protection