How To Make Your Home Backyard Completely Burglar Proof
Although the cases of home break-ins have been on the rise, you can actually take a few steps to beef up security at your home. Mostly, people pay more attention to the inside of their homes when working on security. However, it is equally important to consider the home exterior. In particular, the backyard is one of the prime targets. By making your backyard burglar-proof, you will be one a step ahead when it comes to home security. Here are useful tips to help you make your backyard more secure.
Install sensor lighting
You can always count on motion sensor lighting to keep your backyard secure.  Lighting works particularly well in a backyard that is intensively foliaged. The minute the motion sensor detects movement, the lights will come on and stay on for around 15-20 seconds. Keep in mind that this actually relies on the preset timer.
That means that you can set the motion sensor lighting to actually stay on for 1 second, 10 seconds or even 25 seconds depending on your preferences.  The best part about sensor lights is that they are not really expensive to install. Moreover, they are the ideal deterrents for burglars.
Keeping back property secure
People keep a number of items in their backyards. Some of these items are actually lie in the backyard all year round. It is important to ensure that these items are protected. They include BBQs, ladders, tools and patio furniture among others. A few simple ideas can help you prevent the sudden disappearance of any of these items in your backyard.
First, ensure that your ladders are properly secured by padlocking or chaining them. Secondly, ensure that all the tools that may be used by burglars against you are safely kept away. Lastly, chain your patio furniture to ensure you do not lose them to burglary.
Fence installation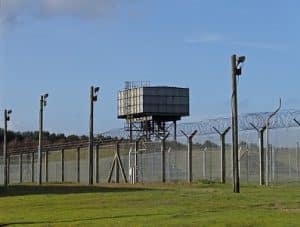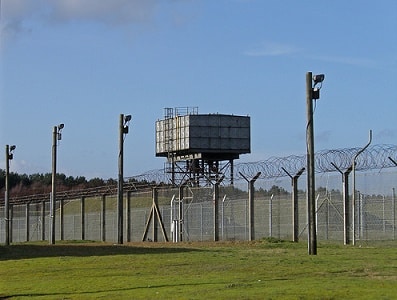 A backyard needs a strong fence to be more secure. The fence ought to be too high to climb through and too hard to break making it hard to access the backyard. A chain-link fence or a picket fence (containing sharp points) are some of the options that you may work with to keep your backyard safer and secure.
You should pay attention to the locking mechanism of your fence. Always go with a latching or lock that self closes. Do not settle for latches that have latch holes that allow access to your backyard from the outside. This is because even though it may be easier for you to get into your backyard from the outside, your backyard will be more susceptible to burglars.  Therefore, ensure you work with the right locking mechanism when it comes to backyard fencing.
An effective alarm system
Your best bet for preventing theft and all burglary-related cases is installing an effective security system. A good alarm is a very effective way of deterring burglars from breaking into your home. Burglars basically like going for easy targets. Installing a good alarm system serves as the perfect deterrent. Even though you may not have alarms in the backyard, it is good to always make it clear to would-be burglars that your home has an effective alarm system in place. You can use signs or stickers of security companies that provide security guard and patrol services in Montreal among other services. In addition, you can make your cameras more visible and ensure there are clear watch signs.
If you want a safer and secure backyard, you can use these tips to make things better. Motion sensor lighting is a great and cost-effective option so you should get it right away. The property in your backyard needs to be protected. It is advisable to take pictures of the items in your backyard so you can have something to refer to when dealing with insurance companies.
Comments Off

on How To Make Your Home Backyard Completely Burglar Proof