How To Make Sure You Have A Stellar Commercial Property Security System
In order to justify that a commercial property security system is good, you have to make sure your security system is not outdated, and there is a strong security team operating it. In line with this, you have to think of factors that may affect the use of these security services. Note whether the building is designated as a private or public area, and think of where the property is located. Consider operating hours as well as the goods or products stored in it. How can you specifically make sure you have a good commercial property security system? Here are things to consider in this regard.
Undergo a security risk assessment
The initial phase of the entire process is to make sure that there is a security risk assessment that will help you identify your need for a security system. Make sure that this assessment will look into the level of protection your commercial structure needs. This assessment should most preferably be conducted before construction of the building starts.
Alongside this, you also have to evaluate the perimeter, interior and exterior of the building. Each part must be assessed depending on the kind of operation that will be done in it. Ask if the place is private or public and know the demographics of employees that will come and work in it. The answers to all these concerns will dictate how much security you will need – just enough to qualify it as a good commercial security system.
Set security standards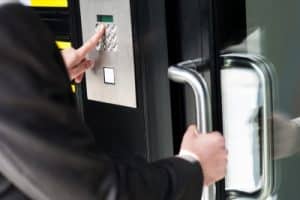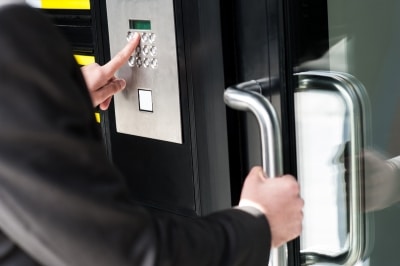 As mentioned, the amount of security you will use will depend upon the risk factors associated with the structure. Make sure that standards are set for all security measures including access control, security systems, designated parking area, security guards and visitor control amongst others. Adjust security according to whether the spot is high risk or not. The rule of thumb is you will need greater security for higher risk areas.
Stress on the importance of visitor control systems
It is highly important to record visitor entry into your space. Visitor control programs will help you monitor who comes in and out of the building thus allowing you to track irregularities in line with their visits. Learning who comes in a building at a specific time can be of much help should you carry on any investigation for emergency situations later on.
Utilise assigned parking for visitors
Many commercial business owners have already seen the advantage of assigning particular parking areas exclusive for visitors and separate from the parking areas they use. Make sure that maximum surveillance is practised in visitor parking areas. Security guards must ensure that everyone gets to park only in their designated areas.
Combine security hardware with physical security elements
It will be good to have several security systems under one roof. It will not be enough to have CCTV cameras then miss out on hiring security services. Alongside installing people and hardware in your commercial area, you must also devise security planning strategies that will benefit your tenants or even your visitors. These systems and services should be monitored at all times to ensure that no security gaps are present.
Reinforce security procedures accordingly
Good commercial security systems can be measured by the fact that security procedures are reinforced at all times. Make sure you are never too lenient in enforcing any security procedure. Ensure that everyone gets the level of security they expect to have in your property.
Partnering with an expert can help you enforce a stellar commercial security system that, and you can also hire security services in Montreal to further your cause.
Comments Off

on How To Make Sure You Have A Stellar Commercial Property Security System