How To Enjoy Stellar Condo Security As A Condo Apartment Owner
Owning a condo unit will definitely excite you. Come to think of it, you will soon be reaping the fruits of your labour with this investment. Remember though that whilst the excitement is there, you always have to think of making your home a safer place where you will live. After all, your condo unit will definitely be near or adjacent to many other condominium units in the building. When safety is a concern, you simply have to follow the tips below and enjoy stellar condo security at all times.
Check your door locks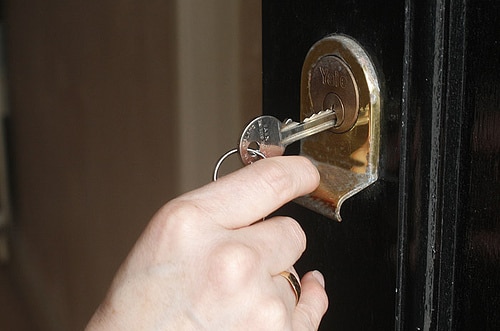 Many condominium units these days already have advanced technologies incorporated in their respective door locks and knobs. As high tech as these fixtures are, you have to be familiar with how to operate them. Do not be shy to seek the help of a condo admin representative so you can check on door knobs and locks. Tell them to help you become familiar with how the locks work. Make sure that your knobs or locks don't wobble. If you find something wrong, do not hesitate to ask for immediate replacement.
Check on window security
Window security is as important as door lock security when it comes to owning any type of home. Remember that aside from doors, windows are common entry points for burglars and intruders. See what your options are when it comes to making your windows more secure. Ask your developer right away which window covering will be good to purchase and use for your unit.
Make sure that smoke alarms are in place
One of the key security considerations when it comes to owning a condo unit is the presence of a smoke alarm system. This should be in place even before you make the big move. You will need this to help alert your neighbours and even condo security guards should fire start in your unit. Before you even know it, the system will save your life and the condo unit even before a severe fire breaks out.
Check if you can use a facility to communicate security issues you will encounter later on
Having a telephone in place will be good but if you want to make sure you can easily contact a condo unit representative as the need arises, an intercom will be the best tool to run to. The good thing about having an intercom in place extends to the fact that you may possibly incorporate an alarm system in it so it will be easier to ask for help in case an intruder comes in or in the event that your security is at risk. You may even incorporate surveillance cameras with these systems to assure you that security guards will be alerted at all times especially in case of emergencies.
Ask if there's a fire exit
A fire exit gives you easier access to going out of the building in case a fire starts up. You have to make sure that the one in your condominium building is accessible and is wide enough to help you pass through quickly yet calmly when there is fire. Of course, it will also be good to have a fire extinguisher handy so you can put out fire when the need arises. Ask about the possibility of using water sprinklers as well.
Make sure that the entire building is secured
There should be security guards present in each cluster or building to help you out in any case of emergency. You will never want the thought of having to call a security guard coming from two buildings away when your life is already at risk.
For more about condo security in Montreal, do feel free to give us a call. We can explain a great plan to help you secure your apartment as well as the entire condo building.
Comments Off

on How To Enjoy Stellar Condo Security As A Condo Apartment Owner