How To Deal With Unwanted Guests In Your Condo Building
Condominium living has become very popular for a lot of people because of the security it can provide them. People who live in condominium buildings are aware of the fact that there is a team of dedicated security personnel who is more than willing to protect these living spaces. As condominium building property managers, you have to make it a point that you live up to the expectations of your residents. You have to make it a point you have measures in place to deal with unwanted guests that come in and out of the condo building.
Get the help of your security team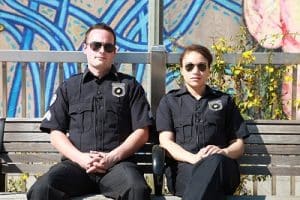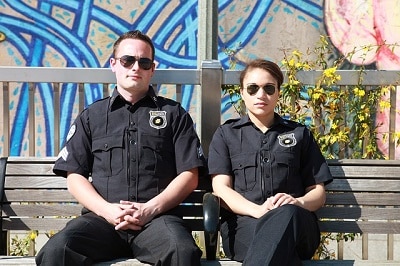 As a property manager, you have to make it a point that you get help from your security team when dealing with unwanted guests. You can prevent dealing with this situation if you remind your security team to take note which people are allowed to come in and out of the building. It is expected that your tenants have already notified the security in advance regarding those they are expecting to come and pay a visit.
Check all the information needed
Alongside notifying security about people they are expecting to come, occupants will also provide other information that will warrant that the guest is authorized to come inside the building. Information like the time they expect the guest to arrive has already been made known to the security in charge of the condominium building. Make sure that the security team follows the instruction of the occupants to keep the building secured at all times.
Make sure that you impose rules regarding accepting guests
Tenants must be warned that there is a minimum number of guests permitted to occupy a unit. This is to ensure that fire and building codes are complied with accordingly. Remind your tenants that guests are not allowed to make unnecessary noise that can disturb other tenants. Both guests and residents must be fully aware of all these rules.
Know more about uninvited guests
Will they pose danger to residents in the building? How do these guests usually sneak in to the units? You have to make sure that these guests will not pose any danger to your occupants and to the property as a whole. Sometimes, you have to admit that there are guests who do not intend to commit any crime but can be a nuisance to the building.
Deal with the situation accordingly
Call the guard on duty when you tend to be alarmed with the presence of unwanted guests in the condo building. Remind your tenants to do the same if they feel like their safety is compromised with the presence of people that they do not know. Always be vigilant when these guests come in and pass on that same level of vigilance to your tenants.
You must talk about appropriate policies applicable to unwanted guests
Discuss what you can do with the entire condo board or even tenants as the case may be. Try to solicit advice from everybody and check on whether confirmation phone calls are necessary to lessen the presence of unwanted guests in the condo building. Discuss more about which credentials will be needed to allow these guests to come into the building. Know when it is time to stop the guest from coming in to the building as well.
Contact local authorities if the need arises
When the unwanted guests intend to commit crime and you have established that, you can ask help from local authorities too. Once you have notified the authorities, you can notify your security team about the call you have made to give police better access to the condo building and be able to stop the crime.
It is very important to involve the security team when dealing with unwanted guests in your condo building. Contact us if you want to hire top notch condo security in Montreal.
Comments Off

on How To Deal With Unwanted Guests In Your Condo Building