How Security Patrol Services Can Help Grow Your Business
You have the best marketing strategy in town. You have even made a feasibility study to assure that your business will be profitable. True enough, your business continues to grow over the past few months. With that, you think there is nothing more that needs to be done except to make sure that your strategies are in place and can help you grow your business even more in the next few years. Have you ever wondered how security can be a reinforcement to increase your sales and customer patronage?
Yes, you read that right. Security patrols, in one way or the other, can be your partners in growing your business. All you need to do is hire one that comes from a dependable company and before you know it, they have already made a huge difference in your sales. If this statement does not convince you to hire security patrols for that purpose, allow us to explain how you can make use of such people for your ever growing business.
They can help secure your sales
As a business owner, your growth depends much upon your sales. It is true that customers come and go to transact with you, buy from you or do business with you. With the number of people you deal with every day, you can be sure that there is no reason for your sales to drop. But what if you do not have security patrols to roam around your business establishment and check on how your business is doing? There can be problems with burglary since criminals can easily barge in without breaking a sweat knowing that no one is there to help you in such times. To secure your sales, make sure that security patrols are there.
They can bring in more customers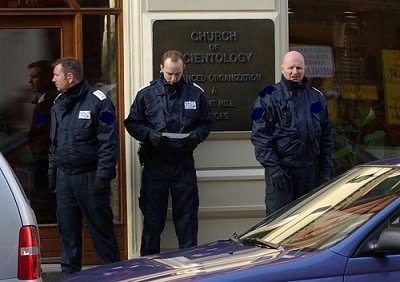 How can they possibly do that? You may ask. You know they are not well-versed with your marketing strategies and presumably, there is no way they can tell people to come and do business with you. In fact, it is not part of their job to do the talking to invite prospects. How then can they bring in more customers?
Let us put it this way. Consumers will always look for a place where they can do their shopping or any other financially-related transactions without much hassle. This means that they want a safe and secure place where they can easily do business without worrying about untoward incidents. When you have security patrols to guard your business, customers will say it is the best spot to do business. This scenario will then result to more customers coming in to your business thus making it grow.
Their services pay off for themselves
It's true that by hiring a security patrol, you will increase your expense because you have to pay for their services. But security guards and security officers are needed in your business. You do not actually pay much for their services. In fact, a security officer using that patrol can be paid for every certain number of clients who regularly come and do business with you. Depending on your agreement with the company, you can definitely see savings when hiring one. As a result, that savings can add up to your business growth.
Your business is an asset that you want to protect at all times. Since many people come to do business with you, you will certainly want them to get the level of protection that you are experiencing. With the help of security patrol services in Montreal, you can grow your business even more. Feel free to browse our pages and ask us if you have questions regarding our services.
Comments Off

on How Security Patrol Services Can Help Grow Your Business