How Do You Get The Best Out Of Alarm Response Security?
For an emergency, help is necessary as soon as possible. Nevertheless, if you do not have an alarm system that is monitored all the time, then the chances of getting that help are almost zero. Alarm response security in Montreal assures your safety, that of your family, and the safety of your property. Getting an alarm system installed for your home is always a plus. However, this system needs monitoring 24/7 and in the case of backup, it should be 100% effective. No alarm will protect you if there's barely anything going on at the receiving end.
Fire, panic and smoke detectors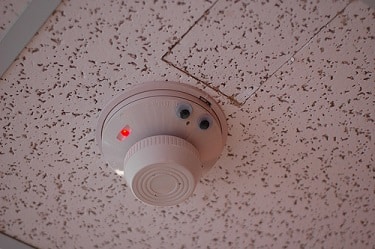 Any type of life-saving gadget installed in your place of business, or at home should always be monitored throughout. There have been cases of families suffocating from burning homes and most of them ended up dead since there were no detectors installed to detect the smoke, the fire or panic. If the detectors had been installed, chances are survival rate would have been hired. The only time a security firm gets to dispatch an emergency team is if there's detection of an ongoing activity at their central station that requires their attention. Therefore, it is very vital to have these detectors for your home and/or business.
Be guaranteed on a stellar installation
Before getting a company to install any of these alarm systems in your home, be sure to carry out comprehensive research on them. If you have an alarm system installed, the last thing you would anticipate happening is going on a business trip and when you come back you realize your 'alarm-protected house' was broken into but there was no response from your security firm. Getting more information on the security company is a guarantee that you are at peace wherever you go since you are sure that the security of your home is well taken care of. Therefore, get a company you trust fully to do any kind of security installations in your home.
Police response
In case the situation at hand requires the police' response, then you must ensure that the company carrying out the installation is an approved centre. That is the only way the police will be contacted to take any form of action.
Redirecting calls
In case your calls are not directed to an alarm receiving station which requires you to subscribe, you should opt for the system to call various telephone numbers while waiting for it to go through to anyone who will answer back. This gives you a chance to get back to the premises if you happen to be within the area. If that is not the case, then you can call someone who is within to do a check-up for you. If there is a reason for the police department to respond, then they will immediately do that as long as they have the resources they require.
Audibility for your alarm
Your alarm should be loud enough so that it even attracts your neighbour's attention and cause panic to the burglar. However, this kind of alarms should be set in a way that they switch off automatically to ensure that they are not a total bother within the neighbourhood.
Be ready to invest
Finally, in life almost everything is at a certain cost. However, as much as it might cost you for these installations, it is better to pay for them than having to deal with the loss of your property or even worse, the loss of your life or that of your loved ones. Whether you are required to pay an annual fee or a monthly fee, ensure that you do exactly that for your safety and the safety of those you are responsible for.
Comments Off

on How Do You Get The Best Out Of Alarm Response Security?