Have You Updated Your Business Security Measures Recently?
Business owners may find it hard to protect their businesses from criminals. A business owner is not only tasked with protecting their physical assets, but they also have to make certain that their online security measures are strong enough to protect against many different types of malware, viruses and hackers. Crimes against a business can result in anything from losing the private data of millions of clients to the loss of equipment and inventory. If a business owner experiences huge losses, it can lead to a business closing its doors for good. As a business owner, you need to think about how to protect your business from crime. We have outlined a few different methods of how a business owner can keep his or her physical assets as well as electronic ones safe.
Secure your work areas
While you are highly concerned with securing your electronic and network information, you also have to make sure that your physical equipment and inventory is secured too. There are still criminals who go for low-tech breaking and entering options to steal your expensive products, equipment, or cash. Always make sure that your doors and windows are tightly locked after work hours. Install good lighting around your building to ward off thieves. Also, you may need to install top notch cameras and upgrade your alarm systems along the fencing of your business premise. Additionally, you can hire security patrol services in Montreal to increase the surveillance of your business at all hours.
Keep an accurate inventory
Are you aware of how much inventory you currently have in your possession? If you are not very sure, take time to get an accurate count of your stock. This way, you will be aware when inventory is missing. Invest in a program that will automatically adjust when new stock comes in and when you sell a product. Take note of any excesses, credits or damage claims in your system. By doing this, you can easily find out if someone is creating fraudulent records or even embezzling funds.
Verify who you are hiring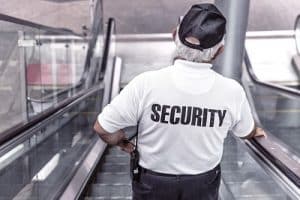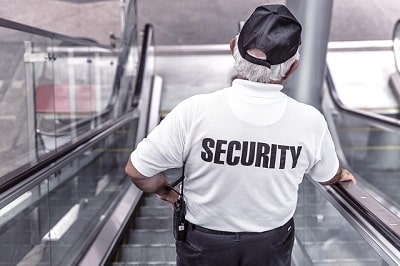 As you focus in protecting your business from external threats, you should also put the same amount of effort to keep your business safe from interior ones. A business is always as safe as the employees it has. You want to make sure that you hire trustworthy employees, especially if they are going to deal directly with money or sensitive data. Always call references and do thorough background checks before hiring new employees. Have clear written policies regarding employee theft and the consequences that follow.
As a business owner, if you have clear proof that an employee is stealing from you, take decisive and quick action. There are several ways you can monitor your employees. One, you can set up cameras where cash is kept. Install electronic threat detection devices to watch who is accessing your data. Limit the number of employees who can access sensitive data and be sure to remove all access from employees who no longer work for you.
Regularly check your security systems and policies
One mistake most business owners make is to put security measures in place and then walk away. You need to ensure that you continually check your security systems to make certain that they are functioning properly. If you find any faulty security equipment, make sure the problem is taken care of. Better still, you need to upgrade your security systems every now and then to protect your business from advanced security breaches. Bring in security experts to conduct a thorough evaluation of your security policies and make the necessary changes.
Comments Off

on Have You Updated Your Business Security Measures Recently?