Getting A Home Security System: Keeping Your Kids In Consideration
Most homeowners find it prudent to get quality security systems for their homes. This is a measure that is normally used to ensure that the property and the people living at home are much safer, especially in an area where crime is prevalent or on the rise. There are other benefits of using such security measures as well. For instance, most homeowners find that when they invest in such measures, they are more likely to end up spending less on home insurance, since their homes are less at risk then.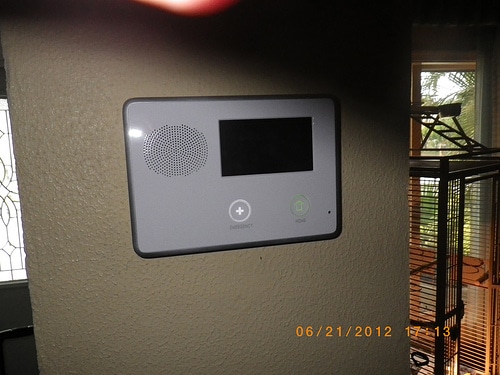 Though many people realize the benefits of investing in such systems, there are times when they may not end up implementing them in the right manner. For instance, if you have children, chances are that you will pay for such measures to protect them. However, you may not end up making sure that they understand what they need to do in case of a security threat, and this means that they might not make full use of the system when they need it. To avoid this, it's always important to have your kids understand a few issues about home security as soon as they are old enough to understand it. Some of the things you need to focus on when doing this include:
Making sure they understand how the system works
It is very important for your kids to learn how to use the security system in the house to protect themselves. For instance, it's always a good idea to teach them how to arm the alarm so that in case they ever don't have adult supervision, they can do this while on their own in the house. If you subscribe to an alarm response service, you need to teach them how to summon help when they need it, so that they will never delay when they detect a threat as far as security is concerned.
Installing a system that can be used by them
When you are getting an alarm system or any other security system in the house, it's also important to design it to accommodate your kids. In most cases, it's the very simple things that matter when doing this. For instance, panic buttons in their rooms need to be installed at a height where they can reach them with ease, to make it easier for them to press the button when they need to.
Going through security drills
In addition to that, it might also be a good idea to take your kids through security drills just in case they end up having to deal with some kind of threat. It's very important for you to teach them how to behave under different circumstances where the home's security might be compromised, since this is likely to make them much safer in such situations. This includes making sure that they lock themselves in safe rooms when they realize that the house is under some kind of threat such as a burglary.
Doing the above will make the home's security system more practical for you and your kids, but will most importantly keep them safe.
Comments Off

on Getting A Home Security System: Keeping Your Kids In Consideration