In-House Security vs. Contracted Security Services
Most companies looking for security services debate within themselves whether to have an in-house security team or contract external security staff. When a company is looking for security elements like loyalty, training, supervision and control, they have an option to either consider outsourced or in-house security officers. There are several benefits of outsourcing security companies in Montreal for all your safety and security needs.
Commitment
Before a security company can start working for a company, a contract has to be signed first. When the contract is signed, there is a trust and commitment which forms between the two companies over time. Both parties have to sign a contract which serves as a legal document and it states how each part will do their part. Security companies are upheld by contracts they sign and they understand that they are under the oath of these contracts. They are required to provide security and safety services that meet or/and exceed the expectations of the contract.
Convenient security officer reassignment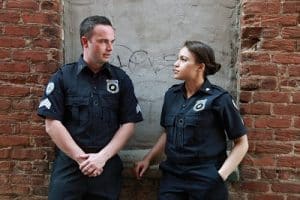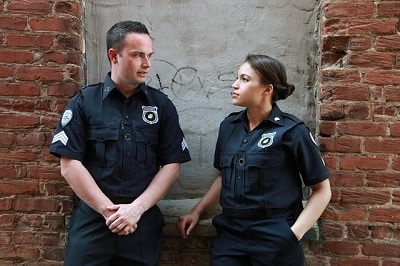 The main advantage of outsourcing security services is that a company can easily request a security company for a new officer and get one without delay. With in-house security, if company owners do not like the performance of certain security personnel, they have to relieve them of their duties. They then have to undergo through the daunting task of looking for a replacement to fill the vacancy. Private security companies always have security officers on standby specifically for such reasons.
Convenience
Putting together an in-house security personnel require time and resources. A company has to advertise for security positions within the company which costs money. Also, a company needs to acquire an insurance policy which prolongs the process. Before picking the right candidates, the company has to vet all these applicants and sometimes the information provided may not be accurate. It is easier to outsource security services from a private security company. All you have to do is pick your phone, make a few inquiries about the services offered by the security company and get the security personnel that you need within no time. Once a contract is signed, a company can rest assured that professionals are now handling the rest.
Legal liability
Having an in-house security personnel means that a company is liable for them and their actions. In extreme circumstances, this can be detrimental. As mentioned before, a company has to have an insurance policy to cover the in-house security program and this is expensive to maintain. Hiring private security firms means that a company does not have to take any liability on the security company. Security companies are required by law to be heavily insured. In case an incident happens where a security guard is held responsible and a lawsuit ensues, the security company is responsible to take care of all expenses incurred and any payments that may need to be made.
Other advantages include:
Minimize requirements to implement and track changing standards
Reduces costs required into internal infrastructure
Increase flexibility to meet changing security and business conditions
Access specific supplier benefits like operations, payroll, scheduling, post-orders, management, training, screening and recruiting
Enjoy economies of scale
Increase productivity and efficiency by concentrating on core business and security functions
What to look for in a private security company
The first thing a company should check for in a security company is experience. You can find out if the company is reliable by checking their track record and reviews from other clients who have worked with them. As mentioned earlier, every private security firm is required to have an insurance policy. You should ensure that the company is insured to rest assured that they are able to incur any costs caused by their actions during their tenure.
Comments Off

on In-House Security vs. Contracted Security Services