How To Effectively Look After Your Business Property To Ensure Better Security
As a business owner, one of the important things that you should pay attention to is risk management. You need to be in a position to determine where and when to take risks for your business. More often than not, business owners may find it hard to make decisions on matters revolving risks on security and insurance coverage.
That means you need to be more informed when it comes to business safety and security. With the right information, you will be able to take effective precautions to protect your business from theft loss or any other kind of loss. Here is more on recommendable tips that will help you enhance safety and security for your business.
Regular maintenance
Regular maintenance means ensuring you check up your premise frequently for any damage or potential hazard. Keep in mind that this involves checking both the exterior and interior of the business structure. The electrical system needs to be up-to-date. In case you have not upgraded your system, you should do so immediately to ensure new equipment are perfectly accommodated in your structure. Air conditioners, heaters and plumbing need to be checked regularly to ascertain safety in the building. Check the roofs as well to ensure there are no leaks. The drainage system needs to be effective.
Efficient security controls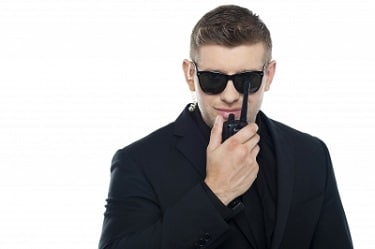 When it comes to security, you need to take personal responsibility. Before hiring professional security companies for services, you can make some difference by ensuring that the all the doors and windows of the business premise have reliable locks that work properly. Moreover, you should see to it that there are visible visitor signs. Security measures such as check-in and check-out as well as badges and escort need to be perfectly in place. Your employees should receive effective training on how to identify potential security risks and report to the relevant authority anonymously.
Fire standards
You need to adhere to all the regulations and standards of fire safety and prevention. Here, you need to ensure that your building has effective carbon dioxide detectors, fire extinguishers, hoses, sprinklers and smoke alarms. All these should be working effectively without any obstruction whatsoever. Employees also need effective training on how to respond well to fire emergencies. There should be well designated fire escape routes that allow easy access outside the building.
Hire the best security company
The truth of the matter is that you cannot effectively handle security for your business property because there are certain things that you do not know. Security companies offer the best services from mobile patrols, threat and safety assessment, uniformed guards and access control services among others. These are all aspects of security some of which you probably you do not know. Security companies have highly qualified personnel who deliver reliable safety and security solutions for your business from mobile patrols to close protection. If you have a small business, hiring a security guard in Montreal may be the best thing for your business. If you own a large business, you may have to resort to other packages offered security companies.
These are simply some of the things that will help you make the right decisions when it comes to business security. At some point, your business will face security threats. It is better to take precautions early enough to ensure that you are in position to deal with the threats effectively when they arise. One of the most effective ways of doing so is by hiring an effective security company. The other precautions are easily achievable because they involve taking a personal initiative to create a safe and secure environment for your staff and clients.
Comments Off

on How To Effectively Look After Your Business Property To Ensure Better Security