Canada's Policies That Ensure You Are Hiring The Security Guard That You Need
With the many companies offering security services all over Canada, you may be wondering how you can spot the people who can help ensure your safety at all times. Existing policies in Canada will actually be an assurance that you will be able to hire the security guard that you need. Get to know these policies better. Take note that some details of these policies may vary from one province to another but basically here are the rules that apply to all.
Policies on eligibility for the position
Security guards in Canada will only be hired once they reach the age of 18 which is the legal age of work in the country. Some provinces will require that the applicant will at least be 19 years old before they are hired for the job. Add to this, every applicant is screened in order to make sure that they do not have any criminal record. Criminal background checks are made to assure that you are hiring someone with a clean record.
Professional license is required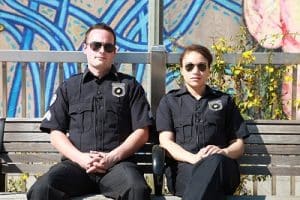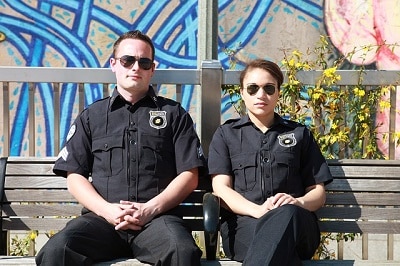 This will be issued only once the applicant passes an exam. The provincial ministry administers the exam. Before taking the written exam, applicants will be required to undergo training via a 40-hour course. Take note though that the exam is just one of the steps that these applicants undergo before they are offered employment as security guards. There are yet other requirements that will guarantee an applicant the license that they need.
Applicants are also required to submit documents to secure their security guard license
Securing a license as a security guard is not just about going through the 40-hour course and passing the exam. It will also require submitting some forms that need to be filled out. This is done through the provincial government. Basically, the form is available through them. Once the applicant secures a license he will be required to renew it yearly.
Personality is very important
Security guards are not just hired after meeting the above-mentioned requirements. Most of the time, an applicant should be able to balance his interests with those of the interests of people whom he will soon serve. As said, being a security guard is an interesting job considering the challenges that come with it. Every applicant will feel a sense of fulfillment once hired for employment.
Above these things, however, it is crucial to note that a certain kind of personality will make the applicant a better person fit for the job. In Canada, it is important for one to have a sense of responsibility, meaning, a security guard should be able to look after the welfare of people he will serve. Also, it will be good for one to have a keen eye for details. Being a security guard, after all, is not an easy job. One has to be alert at all times. Most of all, before a security guard is hired for the job, his love for others must always prevail.
Bottom line
Canada's policies will definitely ensure that you hire the best security guards that you need for your business or for any personal security matter. This will make it easier for you to make sure that your assets are safeguarded at all times. They go through rigid training that will make them physically fit for the job as well.
But of course, you should not just presume that every security guard in Canada have undergone these rudiments. You have to make sure you hire from companies who have checked on all these eligibilities themselves. If you want to be guaranteed the best service ever, you can hire security guards in Montreal from us.
Comments Off

on Canada's Policies That Ensure You Are Hiring The Security Guard That You Need