Posted on: In:
Blog
|
Comments Off

on How To Deal With Workplace Violence
The sad reality is that workplace violence is an increasing problem that affects many companies, even small businesses. Every employer should put measures to prevent such issues, and should also be aware of restrictions and legal responsibilities imposed on them concerning prevention of workplace violence.
The best approach to workplace violence is to prevent it. According to statistics, the number one cause of job-related deaths is homicide. It is said that each year, there are approximately two million victims of violence in the workplace which is a growing concern for both employees and employers nationwide.
What is workplace violence?
Violence in the workplace is the threat or violence against workers, which occurs outside or at the workplace. It ranges from verbal abuse and threats to homicide and physical assaults.
How can you identify vulnerable employees?
Workplace violence can happen to anyone and anywhere although some work environments and workers are at an increased risk. Employees who are at more risk include:
Those in direct contact with the public
Those who work in high-crime areas
Those who work during very early morning and late night hours
Those who work in small groups or alone
Those who deliver goods, services or passengers
Those who exchange money with the public
This group includes taxi drivers, retail workers, letter carriers, community workers, social service workers and health care, just to mention a few.
How can employers protect their employees from workplace violence?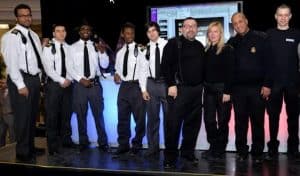 It is the responsibility of every employer to offer a policy that is zero-tolerance towards workplace violence. Also, a company should help each employee understand that any act of violence in a workplace is subject to dire consequences and subject to investigation. An employer is required to institute a workplace violence prevention policy/program and have it documented in an existing handbook for employees.
Other ways to protect employees against workplace violence
Emphasize respectful and humane treatment of all employees and pay more attention to those who are terminated
Install new security procedures after employees are fired
Ensure that you preserve an employee's dignity if you need to fire them and do so with sensitivity
Develop an environment in the workplace that fosters trust among existing management and employees
Avail a list of phone numbers in case of emergencies for local police and ambulance
Ensure that every reported threat is taken seriously and should be investigated thoroughly
Identify employees who are at high risk of workplace violence and establish procedures to control access to them
Use a screening system where appropriate
Check if you need to apply more stringent security measures
Hire a professional company who will take care of building security in Montreal
Review your hiring and recruiting procedures and institute background check where permitted
Accept the fact that workplace violence can take place in your workplace and be prepared
How to create a workplace violence policy
To prevent violence in the workplace, you should have a well written policy that explains in simple terms the company's stance on any form of violence in the workplace. An employer has the option to draft several policies that address workplace violence and fighting or have separate policy covering those kinds of situations. When addressing the issue of violence or fighting, ensure that disciplinary procedures are well communicated so that employees understand what will happen if they violate policy. An example of a statement addressing conduct that is specifically prohibited in a workplace should include behaviours such as:
Violation of safety rules
Harassment
Insubordination
Drunkenness
Possession or use of illegal drugs
Excessive tardiness or absenteeism
Sleeping on the job
Fighting
Sleeping
Bottom line
Before workplace violence can take place, sometimes there are warnings that employers need to take seriously. Always be on the lookout for employee behaviours that may be warnings like:
Posting or talking about violent incidents in another workplace
Recent acquisition of a weapon
Paranoid behaviour
Depressed behaviour
Posted on: In:
Blog
|
Comments Off

on Key Security Risks That The Management Should Consider Before Employee Termination
Companies terminate or fire employees for various reasons. However, if not handled appropriately, terminating employees has consequences – especially if an employee was holding a sensitive position or had access to critical data in the company. As an employer, you need to know how to handle the whole termination process to ensure that the departing employee does not take retaliatory action against the company's sensitive information and systems.
An employer should prepare for and conduct a termination of a key employee in a five-step process. In this article we will the discuss the five-step process a manager or employer should follow to ensure that a termination goes smoothly and also ensure the safety of the company's critical data and remaining employees.
Access analysis
The first step a manager or employer should take is access analysis. This process entails the manger or employer determining the departing employee's accessibility to sensitive company information. This includes physical and electronic access through safe combinations, ID cards, keys and access cards. The manager should also find out if the employee has the ability to remove or change controls to access vital information. If an employee worked in a sensitive department, say IT, the company should do further investigations to find out if the departing employee made any copies of documents that may put the company at risk if they are exposed. After the company verifies all these information, they can take the next step.
Motive analysis
After the employer has determined the employee's access, the next step is to consider whether the departing employee may have had any motive to harm the company before termination. At this point, the manager involved in the termination process should check the employee's personnel files and review it to uncover any prior conflicts with executives or co-workers. The manager should also check if the employee has any criminal record in the past or if he or she has made any threats. The manager can also find out if the employee had any plans to leave the company at some point.
Mitigation
If a company finds any exposures, the company can now take steps to mitigate them. This process allows managers to decide how to limit access to the employee or cut off access completely to resources. At this stage, the managers decide whether additional security is required on site. The manager should then retrieve all company property in the possession of the employee such as keys, computers and access cards at the time of the termination or before. If the employee has more company property in his home, these should also be retrieved. In order to encourage the employee to cooperate, the company should arrange that the employee get his severance check at home as they pick up any company property available.
Termination
The next step a manager should take is plan for the termination itself. The manager should establish how the employee will be terminated and by whom, the location and timing and the employee's departure from the premises after the matter has been concluded. You also need to brief your security guards in Montreal regarding the termination. This is very important since a company needs the security guards to protect other employees or key executives if the individual is prone to violence. A manager should not let the termination process drag on to minimize the risks involved.
Personal device data check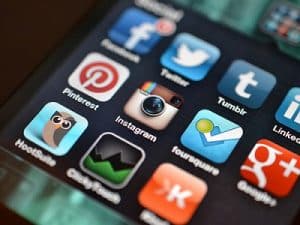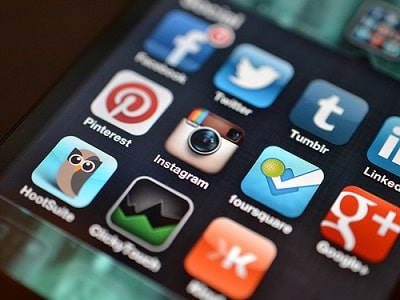 In case a company finds any company data stored in the employee's personal devices, the company should ensure that it gets erased before handing the gadget back to the owner. If there is any evidence of wrongdoing, a company can retain these devices as evidence to protect the company from any future charges by the employee.
By following these five steps, a company should be able to successfully process the termination of a key employee and minimize any potential harm.
Posted on: In:
Blog
|
Comments Off

on How To Use Security Cameras For More Than Just General Security
A company can use security cameras in more ways than just deterring criminals. Most business owners think that buying security cameras and having them installed gives them unparalleled protection from criminal activity. It is not enough to just install security cameras in place to prevent criminal activities. You need to work with a security company that can provide comprehensive security solutions in Montreal to ensure total safety.
The technology behind security camera continues to evolve and new cameras consistently hit the market that come with amazing features. As a business owner, it is important to know which type of security cameras you are buying and what you can use them for. Check if they have special features that can perform more than just providing general security. Can they be hidden? Where can you put them? Stop and know the facts before making a purchase.
Purchasing an advanced security camera for your business allows you to enjoy more uses than making sure your business remains safe. Some of other uses you can enjoy from security cameras include:
Neighbourhood safety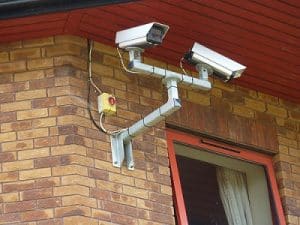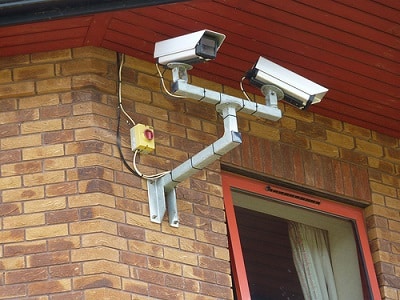 As a business owner, your security concern should not only be focused within your business premises, but should also extend to the exterior. Your business is as secure as the neighbourhood it is located and that is why you should play your part to ensure the neighbourhood remains safe as well. There are new security cameras that allow business owners to connect with nearby businesses and share security footages on an app. These cameras combine all participating outdoor camera footage to one shared hub to ensure safety in the neighbourhood.
Support emergency plans
Making insurance claims caused by natural disasters can be a headache. Installing a wireless security camera to document damages caused by natural disasters can help fasten the process of investigation so that a company gets compensated fast. Insurance companies can use the footages as evidence to process the claims faster. In case you are warned that there is a possibility of a natural disaster occurring, it helps to prepare before it happens so that your employees and investments are protected and also be prepared with a strategic emergency plan.
Business automation
With the right integration software, you can use smart security cameras to communicate with smart devices within your business premise even while you are away. These smart security cameras notice when no one is available in the office and they can automatically turn off lights or adjust temperatures once you leave your office.
Motion sensor notifications
To use your surveillance network effectively, you need to keep reviewing the recordings on a regular basis. You can have your security camera tweaked in a way that it notifies you when it detects something unusual. This saves you the time to check your network from time to time since it sends you an alert if something is amiss.
Live streaming
Some smart security cameras can be tweaked to allow people to tune in and peek at live social events. If you hold social events frequently and not all your guests can show up, you can use smart security cameras to stream your events live to them so that they can be part of the thrill and nobody misses out. This is also a great way to promote your business through the social media.
Supervising employees
You can also use your surveillance for supervision. One common use would be for new employees. Instead of having to be present at all times to supervise new employees, you could instead invest is security cameras that allow remote viewing. These security cameras also come in handy when you need to supervise off-limit areas. Having a security camera with night surveillance combined with motion detection notifications makes supervision more efficient.