Posted on: In:
Blog
|
Comments Off

on Know The Difference Between A Security Guard And A Security Enforcement Officer
There is a huge difference with the use of those terms to explain the backbone of the security industry. Many licensing and government bodies will tell you that if you are armed, you are a security officer, and if not, you are a security guard. That is absurd. Does somebody really get more professional recognition and credit simply because they have a weapon? It is not always the case.
The modern security guard, in many cases, can be tasked with the much more than simply the front door and fire watch. Guards keep an eye on fire, theft, hazardous chemical substances, heating/cooling, sensors, and CCTV. They make considerable patrols in dangerous areas, control the access to the property, offer customer support, and remain continuously observant.
Based on where the security guard is working, they may be entrusted to keep hundreds of millions of dollars' worth of property secure. That is why security guards can also work as specialist officers who can think, act and behave act like a pro.
Why Security Guards Are Worthy The Respect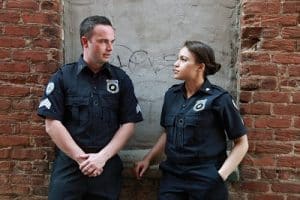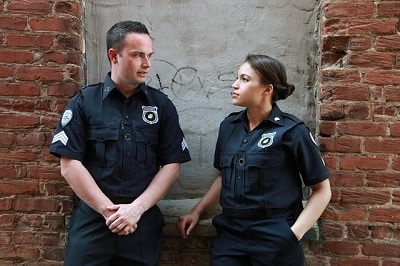 What makes security guards different than security enforcement officers? How many people can navigate dark areas just to make sure everything is okay in a room filled with chemical substances that may actually kill them if that there is leaking or if they were inhaled? The security guards get it done as part of their duties and rarely worry about it. For what reason? Because it is their work and sacrifices are a must.
Modern security officers are, at the least, senior high school graduates. In some instances, they must have a college-level education. They are intelligent, smart, able of thinking proactively, and they manage crises all the time the right way. They are taught to work with their mind to defuse a situation rather than use weapons.
They would like to improve themselves, even if many professionals would not want to think about it. They are most times reading magazines, and they do more training if the company supports the idea or not. They are also professionally dressed. Also as much more is expected from them, they are all times more alert and observant.
It is time to start to acknowledge the men and women who work as guards, no matter what the certification requirements might say. You also have to treat them right if you want the best for the officer. Not to mention that this means the officers themselves have to boost their job performance on top of that.
Why Security Guards And Security Services Are Important?
Many security companies hire the right people and provide enough training to ensure they offer their customers with experienced security personnel. These officials are trained in customer support, risk management, and risk awareness, anti-terrorism and have experience in many areas and are what makes them capable to offer outstanding security services in Montreal.
Knowing that both your home and family are guarded against all sorts of risky situations unquestionably provides you with peace of mind. If you want to keep your kids or older parents in your home, this level of comfort is priceless. The experts also help in the installation of the right security systems to make sure that every single part of the home is supervised and they can alert the authorities when necessary. Homeowners won't have to be worried about being away from home.
Monitoring Your Home Remotely
Having an update of what is going on in your home even when you are away is one of the greatest benefits that modern security service technology gives. Homeowners can link the system to their smartphones and track what is going on back at home any time. Actually, some systems even enable control of appliances for the home from remote control locations, enabling you to turn lights on or off, lock and unlock doors or windows and the list goes on and on. With real-time live updates, you will know or control what is entering or leaving your house.
Posted on: In:
Blog
|
Comments Off

on How Can Security Experts Help With Home Security?
Many homeowners think that a swift response time is important to stop a criminal activity. However, did you know that a security expert performs a more important role in forcing intruders away when compared to a fast response from the law enforcement officers?
Even though many people think that their home is secure, it is essential to note that safety of the building or home is still at stake. Home security risk assessment is the process of analyzing the security of the residential place and detecting the interstice that may possibly be dangerous to everyone. The purpose of security risk evaluation is to strengthen home security to prevent any criminal activities.
It is best to seek the services of professionals who provide alarm response security in Montreal for risk evaluation. Below is a quick look at how security experts can help with home security:
Detecting Entry Points That May Have Been Compromised
Before implementing a security system, it is essential to examine the locations that criminals may have access to your premises. A good approach to reduce the security risk is always to limit the number of entrances.
Enhance Entrance Security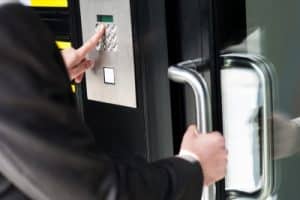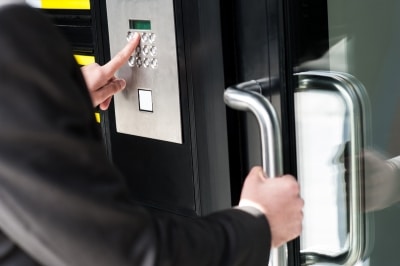 The entrances, mostly the main entrance, must have security cameras. Faulty equipment and damaged hinges pose security risks. The front gate must be well-lit and well-maintained.
Visitor Logging System
Visitor logging system is a very useful way to keep the record of individuals who come and leave from your property. Also, it assists in deterring trespassers. An electronic visitor management system that tracks visitor details and identification is a must have for multi-home residential homes. Apart from secure gates, you also include the visitor logging system as well.
Safety for Valuable Items 
Costly items are attractive to burglars. They include your car parked in front of the building or maybe the fancy lamps installed in the front or back side of the wall. To avoid this problem, you can have your recreation area built close to your garage or within the building, or transform the basement into a parking place for multi-home properties.
Safety Exit
Any home without guards is often at the risk of being attacked, despite more security steps to make sure everything is okay. It is important to construct an emergency exit from the building so that the family can escape common types of security breaches.
How Alarm Response Experts Can Help With Home Security

By implementing an alert system on your property, you are able to protect your people and belongings inside the property. But it is essential to also reflect on the options available for alarm performance. Here is what you can get from alarm response security services.
• 24-Hour Response Advantage
Security alarm system companies work throughout the day. When choosing an alarm response company, make sure that you select a company that provides 24-hour service. The company must be able to react to an alert in the day or night in order to protect the property and ensure that any breaches are analyzed. Choose a company that has been offering the services has years of experience in the industry.
• Reporting a Valuable Asset
Whether you are a homeowner or you have an industrial property, it is important to get access to the latest information about what is going in the building. Working with security alarm response professionals who offers reporting services is an advantage to ensure for property owners. Make sure the company you choose to work with is committed to protecting your property and be sure you will be regularly updated on what is happening and why it has happened.
Security systems have been in use for a long time now, and with the noticeable advancements in technology, these systems are now providing a heightened sense of peace and security both at home and at the office. With security guards and alarm response security services, both workers and families can certainly feel safer.
Posted on: In:
Blog
|
Comments Off

on How To Protect Your Property As A Landlord
More and more people are now depending on rented housing. With this, landlords have a responsibility to ensure that their tenants are protected at all times. Below are some of fundamental things property owners and renters can do to keep their property safe. Let's find out more about boosting safety in a leased property or home.
Change The Locks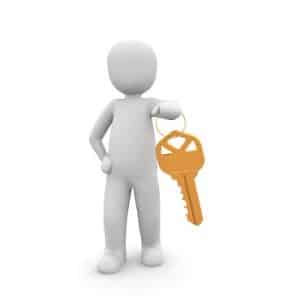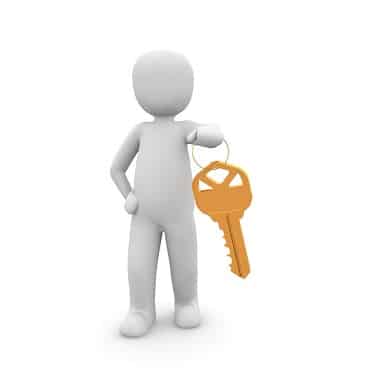 From the time you get the keys to your property, you should make some changes to make sure it is safe to stay in, without delay. If this is not done, it might mean that previous property agents or builders have access to the home without your knowledge.
In case you have tenants, make an extra set of keys. You should not wait until tenants ask you for an extra set of keys. Rather than providing them the master keys, give them keys to rooms that they have specific access to. This is necessary to mitigate the risk of them misplacing their key. It would be a hassle if you need make a replacement. Losing one's keys also increases the risk of criminals stealing the lost set of keys. There is a chance that they may know where the keys lead to.
Lighting Positions 
Whether or not your property is leased by renters or for commercial use, correct lighting is a highly dependable way to safeguard your place and make tenants feel protected.
A light positioned near pavements, gates, or in the back of the building may deter potential criminals from committing a crime. Those with ill intentions are more unlikely to break into a property in a well-lit area. You could also install lights that come with motion detectors. This will boost the security of properties that may be empty for an extended period of time.
Open Fire Risks 
Every year property owners have to make sure gas checks are performed. If you are renting a property out, make it clear in the tenancy agreement that smoking is prohibited inside the industrial building.
CCTV
It is important for landlords to install CCTV systems. Cameras are an excellent way to monitor suspicious activity around your property and detecting crime before it happens. Try to put up signs that alert people that they are being monitored.
Hire Security Guards
Safety is an issue no matter where you are.  Therefore, it is beneficial to hire security guard and patrol services in Montreal as a noticeable deterrent is the most efficient protection against criminals. Security guards provide your property with human presence that helps disrupt the plans of burglars. In contrast to security equipment that is usually expected, guards have different tactics to make it harder for criminals to forecast where they will be at any time.  Security guards are smart and well-trained also identify potential risks and security dangers, allowing you to cope with all these issues in advance. A guard reports anything wrong and can fix many simple complications while on duty.
Security guards also possess the ability to detain anyone who trespasses your property. They also make sure that your security systems are in working order. Security system maintenance is definitely part of the guard's work.
Using Guards Efficiently
If you choose to use security guards for your property or business, here are some tips to help you maximize your budget:
Make sure the guards are licensed to offer security if you reside in a state where licensing is a must. If you would like your guards armed, you need to acquire additional licenses.
Consider putting digital sensors around your home that your guards can use to keep your home secure. The system can also help you keep an eye on your guard's actions to make sure they are patrolling the property efficiently.
Do enough research about the companies you are want to use. Speak with other customers that have used that organization in the past and see how pleased they are with the company's performance.