Posted on: In:
Blog
|
Comments Off

on Qualities To Look For When Hiring Security Guards For A Hospital
Security is one of the major concerns of many kinds of public organisations. Hospitals, forming part of these public organisations, are presented with distinct security challenges that they have to deal with. Their number one function is to make sure that their patients and employees are safe. Apart from that, they also need to secure those expensive medical equipment and machines. It is therefore important for anyone in the hospital industry to look for security guards who can help them safeguard people and assets. When you own a hospital, here are qualities to look for when hiring security guards.
Good work attendance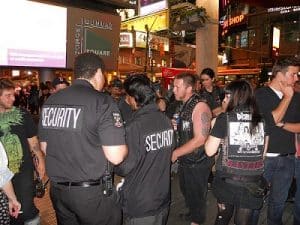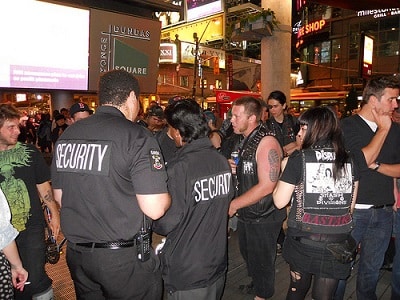 A high work attendance rate is a qualification that security guards should meet when applying for a hospital-related security job. Their attendance is important to make sure that your hospital will have the people they trust to perform security functions in order to keep the hospital premises and those inside it safe at all times. Their previous record must be able to provide proof that they show up every day.
Willing to learn
This might not be the first job for the security guard you are hiring. Even if it is his first time to work in a hospital, he might have worked for other industries in the past. Since safeguarding a hospital is entirely new to him, you have to make sure he is willing to learn the different jobs related to his post. He must be able to answer telephone calls whenever needed but must stay alert for any incident. This quality shows that he is willing to gain from a valuable experience by keeping you, your employees and your patients safe always.
Good to have a variety of skill sets
Apart from a person's willingness to learn, it is also important to hire a hospital security guard who has acquired various skills from previous jobs he has attended to in the past. Yes, he must have been with various industries and you can expect him to have performed a variety of other jobs. He must have acquired special skills too during his tenure with these industries. Amongst these skills are technical skills when operating the computer and the physical ability to deliver security-related jobs.
Emphasis on soft skills
Soft skills involve a person's capability to communicate with others. In the hospital setting, a security guard should be qualified only if he has these soft skills. This is his tool to be able to communicate successfully with patients as well as with coworkers. Often referred to as people skills, security staff should be able to exercise this too in instances where criminals seem to take advantage of a given situation.
Has a set of reliable references
Having different people written in the reference section of the applicant's resume will give you a better chance to assess if he is indeed capable of delivering the job expected from him. These references must be reliable enough – preferably someone the applicant has worked for in the past. Be prepared to ask questions relevant to the security work he has performed with his previous employers.
Comes to interview on time
One of the qualities you want for a person who is applying for a security position in your hospital is punctuality. If the applicant comes to the interview on time then it means you can rely upon him during emergency situations within your premises. Make sure though that he gives the answers you want from you interview with him. He must be honest enough to elaborate about other things you want to know about his skills and his past employment.
Do you need a hospital security guard? Hire an expert security guard in Montreal and you can have peace of mind to focus on your core objectives at your hospital without compromising the safety of your employees and patients.
Posted on: In:
Blog
|
Comments Off

on How To Keep Your Business Safe During Winter
Once the nights become longer and the days become colder, expect that businesses across the country will feel the need to close their shops earlier than usual. This will be a challenge they need to face also because burglars will have more time to look for their next target. As the opportunity of intruders become higher during this season, it is but important for you to be aware of safe practices for your business during winter. Here are a few of the most important things to bear in mind.
Use monitoring systems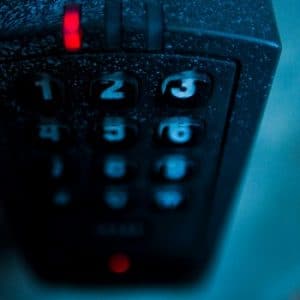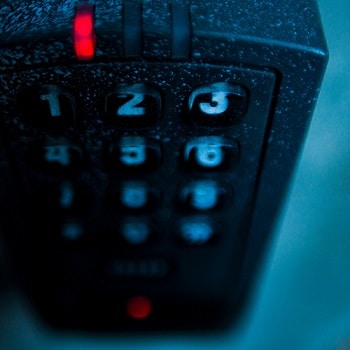 The coming holiday is that time of the year when people frequently come and do their business with their chosen establishments. While this is the case, expect too that more employees will have to take their leave in order to spend time with their families. You may need to employ some people to help you deliver your tasks during these peak months. Since you have to hire new people at least for this season, you must be prepared to monitor the way they work.
Employee theft can be rampant during winter because of this. In order to get rid of this problem, make sure that your business is equipped with CCTV. Choose one that covers key areas of your business premises. It may not be able to safeguard you from theft but it can give you clear evidence on how to deal with the intruder in a more effective manner.
Perform a security audit
A security audit is somehow neglected by a lot of business owners. Take this time of year as the perfect period to refresh your knowledge regarding your business security needs. You must also be able to instruct your employees about how to secure sensitive areas making sure that these are locked down accordingly. You must also have a strict handover policy for temporary staff that you are going to employ during this season. Since they are new to your place, they may not have the same intuition as permanent employees when it comes to checking any suspicious movement within your premises.
Install security lighting
Security lighting will include motion-censored lighting that can be a useful tool to give burglars some second thoughts when intruding into your building. This tool can help detect intrusions through the movement made by any person. They can make employees safer during these dark and chilly winter days.
Check your locks
One great way of keeping your business safe during the winter is to make sure that all possible entrances for intruders are locked before you leave your premises. This will include every window and door within the establishment. This is a very simple step that is easily forgotten and can be the cause of loss for your property. Hold someone responsible in performing this task.
Hire experts in building security
Whether you have to deal with new employees to perform tasks of permanent employees who are out for the holidays or you need someone who will double check your locks at the end of the day, nothing beats the expertise of professionals in building security. These experts have been trained to do all sorts of security-related jobs to give you the peace of mind not only during winter but at any given day of the year. They can take charge of observing what happens within your premises through an installed CCTV or through checking the security lighting when everyone else has to go home and sleep after a day's work.
For building security in Montreal, you can simply contact us. Our experts know how to make you feel secure not only during winter but for the rest of the year.
Posted on: In:
Blog
|
Comments Off

on Top Roles Played By Airport Security Patrol
The need for first class airport security officers have increased in this fast and changing world. Since many people have been using airports to reach their next destination then it is also crucial to make it a point that these people are given the security that they need. Hiring an airport security patrol is essential since they can fulfill a lot of roles that will surely make people feel safer with their choice of airlines. Amongst these roles are the following:
Main roles played by airport security patrol
One of the main roles of an airport security patrol is to provide passengers with a safe environment as they start their travel through air. They are also expected to meet security requirements in a professional way. Patrols can roam around the airport premises to make sure it is free from danger and, on the other hand, they can be assigned to different posts within the operations of the airport. This will entail them to perform tasks like checking passenger luggage, searching passengers and even operating airport X-ray equipment. They are also expected to interact with people from different cultures and countries.
Secondary roles played by airport security patrol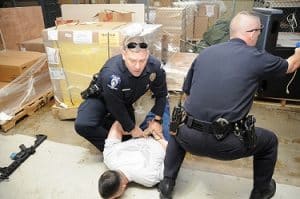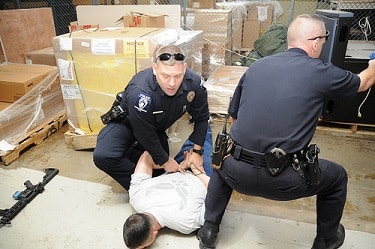 The roles played by airport security patrol may vary from day to day. With this, they are expected to be aware of their surroundings and to be prompt when it comes to dealing with different situations as they arise. Typical secondary responsibilities of airport security patrol will include ensuring that airport premises are patrolled in an efficient and a timely manner. They are also tasked to monitor all activities inside and outside the airport premises by making observations and also through the use of a closed circuit television. They are also responsible for signing visitors in and out of the building as the case may be.
Airport security patrol is also given the responsibility to check any suspicious packages that come in the airport. They should also ensure that only authorised personnel are given access to relevant buildings inside the airport. They should login the traffic within these buildings regularly so they can easily countercheck in case any problems arise later on. Some will be entrusted to safeguard cash or other valuables using a secure vehicle. There are those who will need to guard entrances and exits. They must also be prepared to communicate with other security officers using handheld radio equipment or mobile phones.
Other relevant roles of airport security officers
Besides the main and secondary roles mentioned above, airport security patrol can also be involved in the following roles:
Dispensing information to visitors of the airport;
Writing reports for the police or airport management whenever any untoward incidents happen within the airport premises under their watch;
Answer the telephone and perform other general reception duties;
Take charge of ensuring security in the car park;
Creating building access cards and distributing them to authorised personnel after.
Skills required to specifically perform these roles
Since airport security patrol officers are expected to perform a wide variety of roles on a day to day basis, they must also be equipped with proper skills in the performance of these duties. They should be very well-versed with communicating and must have the ability to do their jobs even under stressful situations. They should also be aware of what is taking place and be able to exercise their assertiveness as the need arises. They must be able to lead people and follow directions. They must be able to work well with the entire team and must pay attention to details. They should also be mentally alert to recall any needed information.
If you are looking for security patrol services in Montreal, you should look for a security team who has the skills to play a variety of roles when securing people and property within airport premises. Our team is more than willing to extend a hand in this regard.