Posted on: In:
Blog
|
Comments Off

on Industries Commonly Served By Security Guards
Security guards generally facilitate situations where security and control is needed. They can also help prevent crimes before they even arise. Their presence is highly important in a lot of situations and with that, many industries have seen the need to hire these individuals in their firms. Here are some examples of industries that depend on security guards.
Construction
In Canada, constructions can fall prey to those who have ulterior motives. Some criminals access construction sites to steal expensive equipment, cables, tools, supplies and even vehicles. In order to ensure safety in these sites, you will need to hire security guards. They can likewise help you make sure that safety protocols are respected by visitors and suppliers at all times. They can even help prevent fire at the site.
Event specialists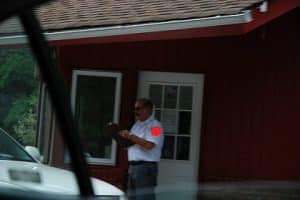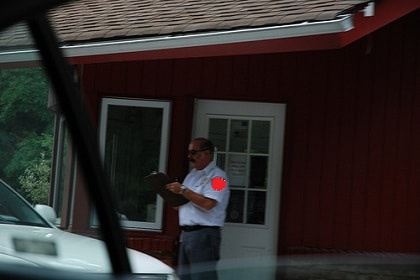 Event specialists will also experience the advantage of hiring security guards for their events. Remember that event security must be carefully planned and professionally executed. This applies to all events, whether large or mall, indoors or outdoors, private or corporate. Security guards will work with you in your endeavour no matter the size of the event and where it is held.
Healthcare industry
The purpose of healthcare industries is to provide the public with the best healthcare service possible. Alongside this however, these providers also want to make sure that there is a safe environment for employees, visitors and patients. Since the needs of the healthcare industry in terms of security is complex, it will help to hire security guards who will be designated specific posts within the building. They can help with any risk or threat assessment in the building and in monitoring parking areas as well.
Mining sites
Canada's mining industry requires careful and close security checks. With the help of security guards, controlling accountability in mining sites can be easily performed. They take charge of access control as well as supplier, visitor and contractor supervision. They can also help with load verifications and provide emergency responses.
Ports
Canadian harbours, seaports and airports need specialised security services because risks in these areas can be higher than in any other industry. Security guards can help with traffic flow by controlling what happens in arrival and departure areas. They can also be of much use when it comes to screening passengers. They will also ensure that all vehicles coming in and out of the premises are monitored accordingly.
Business
There are several businesses that can actually get a lot of help from security guards. Examples of these businesses are banks, art galleries, museums, universities, colleges, schools and manufacturing plants. Security guards working in these industries are expected to act professionally making sure that they always exercise their power in a courteous manner. They should also be able to resolve conflicts as the need arises.
Condominium management
Security guards are also considered to be a lot of help when it comes to securing a condominium and those who live there. He safeguards the property by ensuring that it is protected not just from thieves and intruders but also from vandals. They also help monitor those who gain access to the building ensuring that no one will be able to barge into the building without proper identification.
These are but just a few of the industries that can get help from the presence of security guards. Always remember that whether you have a small or large business, security guard companies in Montreal have the solutions that can help safeguard your assets and your employees. If you want to find out what security guards can do for you or your organization, do call us today for more information!
Posted on: In:
Blog
|
Comments Off

on How To Make Sure You Have A Stellar Commercial Property Security System
In order to justify that a commercial property security system is good, you have to make sure your security system is not outdated, and there is a strong security team operating it. In line with this, you have to think of factors that may affect the use of these security services. Note whether the building is designated as a private or public area, and think of where the property is located. Consider operating hours as well as the goods or products stored in it. How can you specifically make sure you have a good commercial property security system? Here are things to consider in this regard.
Undergo a security risk assessment
The initial phase of the entire process is to make sure that there is a security risk assessment that will help you identify your need for a security system. Make sure that this assessment will look into the level of protection your commercial structure needs. This assessment should most preferably be conducted before construction of the building starts.
Alongside this, you also have to evaluate the perimeter, interior and exterior of the building. Each part must be assessed depending on the kind of operation that will be done in it. Ask if the place is private or public and know the demographics of employees that will come and work in it. The answers to all these concerns will dictate how much security you will need – just enough to qualify it as a good commercial security system.
Set security standards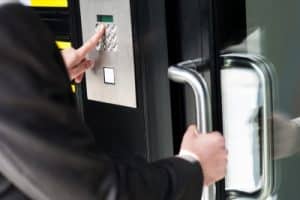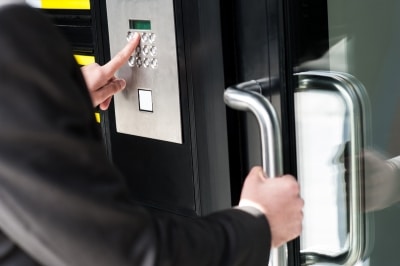 As mentioned, the amount of security you will use will depend upon the risk factors associated with the structure. Make sure that standards are set for all security measures including access control, security systems, designated parking area, security guards and visitor control amongst others. Adjust security according to whether the spot is high risk or not. The rule of thumb is you will need greater security for higher risk areas.
Stress on the importance of visitor control systems
It is highly important to record visitor entry into your space. Visitor control programs will help you monitor who comes in and out of the building thus allowing you to track irregularities in line with their visits. Learning who comes in a building at a specific time can be of much help should you carry on any investigation for emergency situations later on.
Utilise assigned parking for visitors
Many commercial business owners have already seen the advantage of assigning particular parking areas exclusive for visitors and separate from the parking areas they use. Make sure that maximum surveillance is practised in visitor parking areas. Security guards must ensure that everyone gets to park only in their designated areas.
Combine security hardware with physical security elements
It will be good to have several security systems under one roof. It will not be enough to have CCTV cameras then miss out on hiring security services. Alongside installing people and hardware in your commercial area, you must also devise security planning strategies that will benefit your tenants or even your visitors. These systems and services should be monitored at all times to ensure that no security gaps are present.
Reinforce security procedures accordingly
Good commercial security systems can be measured by the fact that security procedures are reinforced at all times. Make sure you are never too lenient in enforcing any security procedure. Ensure that everyone gets the level of security they expect to have in your property.
Partnering with an expert can help you enforce a stellar commercial security system that, and you can also hire security services in Montreal to further your cause.
Posted on: In:
Blog
|
Comments Off

on Building Security Mistakes You Must Avoid
Building security is crucial as it is not only about protecting just the property, but the occupants within the building as well. Many a times, however, security can be compromised especially when important elements are forgotten. If you want to make sure building security is enhanced while ensuring complete peace of mind for everyone, you should avoid the following building security mistakes.
Being lax when it comes to enforcing ID requirements
It does not really matter if you are protecting a residential or commercial building. What matters is you make sure that you strictly enforce the ID requirements before anyone can gain access to the property.  Many times, you may just allow friends to come in without surrendering their IDs at the guard house. This is because of the fact that as your friends, you already trust them. Security guards, on the other hand, may be very shy to ask an ID from an executive or those in higher authority. This may sound tempting to do but make sure you enforce the requirements to keep the integrity of the security measure.
Lack of security on all entry and exit points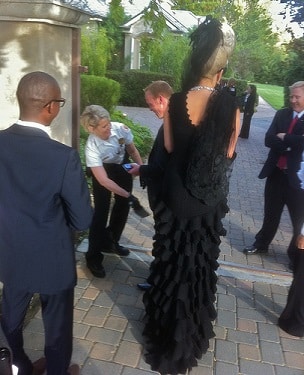 Many buildings have several entrances and exits. Failure to secure any of these entrance or exit points will put the building at risk. In line with the presence of a security personnel on each spot, make sure there is a surveillance system or monitoring device in each. Make sure also that there are fewer entrances in the building to control access from intruders or outsiders.
Don't trade security for aesthetics
Oftentimes, building or infrastructure owners will always want to make the place look clean and beautiful enough to attract consumers. Some of you may think that it will be good to place security cameras and other monitoring devices in spots where the overall look of the building will not be compromised. You have to admit though that there are instances when situations call for security system installation in odd areas. Forget about whether the camera will look odd on that spot. Always think of how to secure your assets and your visitors instead.
Failing to understand how security systems work
Investing in security systems can be very expensive. If you want to get the most out of it, you have to make it a point that you understand how each component of the system functions. You also have to make sure that everyone who makes use of it understands it. Nothing can go worse than an underutilised security system. Make sure that security personnel gets training on how to handle these devices. They have to undergo such training to keep the building safe at all times.
Forgetting to enhance security in most important rooms in the building
Sometimes, it is not enough to just secure entry and exit points in the building. There are certain rooms requiring the same attention you give these points. Examples of rooms requiring extra security are those where you keep important and confidential documents in. Using biometric access systems will be a good strategy to start with.
Don't go overboard with security measures
Some of you may presume that the more security systems you install, the better it will be for your building's protection. The truth is that this will cost you more and it will not really work to your advantage. If you want to achieve better building security then you only need to cover the most important aspects of your business when it comes to security system installation or else the one operating the system will just get confused.
If you want to achieve stellar building security in Montreal, do feel free to contact us. We can help you make sure that all your assets and patrons are safeguarded with our services and products.