A business is one of the most reliable ways of generating income, creating employment opportunities and impacting the society in a positive way. In that case, it is paramount to ensure that it runs smoothly. When the business runs smoothly, it increases the chances of achieving organizational objectives. One of the surest ways of ensuring that the business runs smoothly is working on security.
In light of that, there are a number of factors that determine whether security services are incumbent in your business. Here is a look at some of these indicators.
Problematic access control systems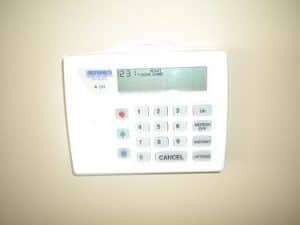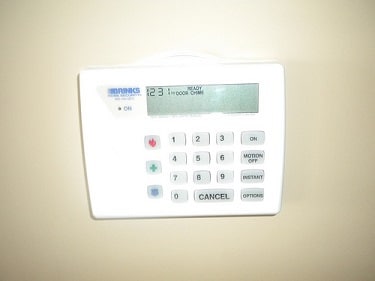 If your business is having problematic access control systems, you should probably consider getting security guards. This is because in as much as the access control systems help with monitoring traffic in the business, they are expensive in terms of maintenance and upkeep. Essentially, access control systems require regular maintenance. Without proper maintenance and upkeep, they tend to be ineffective and less reliable.
On the other hand, security guards can offer protection at the entrance and exits points of your business without any problems. All you need to do is simply get in touch with a company that offers security services in Montreal.
Cases of crime in parking lots
There is no doubt that unattended parking lots can be a perfect spot for criminal activities. Therefore, if you are worried about the possibilities of vandalism and crime in your parking lot, you should go ahead and hire security professionals to monitor potential breeding grounds for unlawful activities.
With the aid of security guards, you can effectively keep track of the activities that occur at the parking lot. The security guards will patrol the parking lot ensuring people, property and cars are safe. A safer business environment gives you the advantage of getting more potential clients.
Number of visitors
You may also require a visitation plan depending on the number of visitors that come to your business premise on a regular basis.  If the number of visitors is significantly high, your best bet to boost security is finding the best security company that offers a variety of services such as creating an effective visitation plan for a business.
The visitation system will help you to effectively monitor people who are coming into your business and leaving. It is one of the most efficient ways that minimizes cases of intellectual or even property theft in your business.
Dealing with staff theft
Apparently, staff theft and vendor mischief are some of the most serious threats that many businesses face. According to research by organizations specializing on security matters, employee theft really costs a business. Billions of dollars are lost annually by big corporations due to employee theft. Therefore, it is definitely a matter worth giving your attention. Security companies basically help ensure that both your employees and vendors are honest when handling various tasks.
Rise in level of violence
You may notice that the level of violence is on the rise around your business area. This is also a good reason to pick up your phone and call the security experts. Rise in crime rate around your business is a serious menace. You could lose potential clients and even get employee turnover problems. Therefore, you can simply hire a security company to not only avoid these issues but also minimize robberies, vandalisms and other criminal activities.
It is always good to have an effective security system in your business. However, a security system is simply not enough for your business. Adding security personnel to your business makes a huge difference because it puts you in a position to address some of the issues that machines cannot effectively handle and produce the best outcome.
Although the cases of home break-ins have been on the rise, you can actually take a few steps to beef up security at your home. Mostly, people pay more attention to the inside of their homes when working on security. However, it is equally important to consider the home exterior. In particular, the backyard is one of the prime targets. By making your backyard burglar-proof, you will be one a step ahead when it comes to home security. Here are useful tips to help you make your backyard more secure.
Install sensor lighting
You can always count on motion sensor lighting to keep your backyard secure.  Lighting works particularly well in a backyard that is intensively foliaged. The minute the motion sensor detects movement, the lights will come on and stay on for around 15-20 seconds. Keep in mind that this actually relies on the preset timer.
That means that you can set the motion sensor lighting to actually stay on for 1 second, 10 seconds or even 25 seconds depending on your preferences.  The best part about sensor lights is that they are not really expensive to install. Moreover, they are the ideal deterrents for burglars.
Keeping back property secure
People keep a number of items in their backyards. Some of these items are actually lie in the backyard all year round. It is important to ensure that these items are protected. They include BBQs, ladders, tools and patio furniture among others. A few simple ideas can help you prevent the sudden disappearance of any of these items in your backyard.
First, ensure that your ladders are properly secured by padlocking or chaining them. Secondly, ensure that all the tools that may be used by burglars against you are safely kept away. Lastly, chain your patio furniture to ensure you do not lose them to burglary.
Fence installation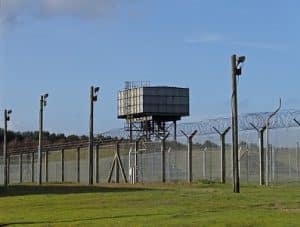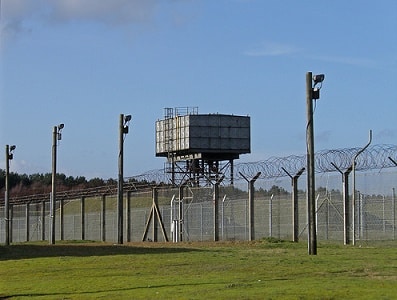 A backyard needs a strong fence to be more secure. The fence ought to be too high to climb through and too hard to break making it hard to access the backyard. A chain-link fence or a picket fence (containing sharp points) are some of the options that you may work with to keep your backyard safer and secure.
You should pay attention to the locking mechanism of your fence. Always go with a latching or lock that self closes. Do not settle for latches that have latch holes that allow access to your backyard from the outside. This is because even though it may be easier for you to get into your backyard from the outside, your backyard will be more susceptible to burglars.  Therefore, ensure you work with the right locking mechanism when it comes to backyard fencing.
An effective alarm system
Your best bet for preventing theft and all burglary-related cases is installing an effective security system. A good alarm is a very effective way of deterring burglars from breaking into your home. Burglars basically like going for easy targets. Installing a good alarm system serves as the perfect deterrent. Even though you may not have alarms in the backyard, it is good to always make it clear to would-be burglars that your home has an effective alarm system in place. You can use signs or stickers of security companies that provide security guard and patrol services in Montreal among other services. In addition, you can make your cameras more visible and ensure there are clear watch signs.
If you want a safer and secure backyard, you can use these tips to make things better. Motion sensor lighting is a great and cost-effective option so you should get it right away. The property in your backyard needs to be protected. It is advisable to take pictures of the items in your backyard so you can have something to refer to when dealing with insurance companies.
Nothing can be as annoying as getting a false alarm. First, if you were in the middle something important, you really get distracted and disoriented because of the resulting anxiety and heightened stress level. Moreover, it can be a bit costly as the cost rises depending on the frequency of the false alarm.
Therefore, it is good to know some of the effective measures that can help you deal with false alarms. That way, you will be able to peacefully resume your normal activities even after a moment of distraction. Here are useful tips to help you manage your alarm systems and ensure there are as fewer cases of false alarms as possible.
Fully understand your security system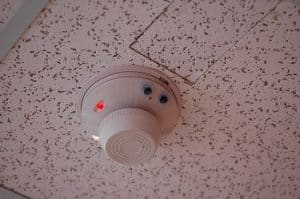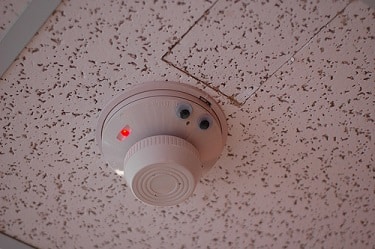 If you are unfamiliar with your security system, there is a high likelihood of getting false alarms. This is actually one of the common reasons why most people get false alarms at their homes or business premises. Alarms can be triggered off accidentally. The only way to address the problem is by ensuring that you fully understand how the security system functions. Of course, you do not have to know everything about the system to the core.
A basic knowledge on the functionality of the security system will suffice. This entails carrying out routine tests to understand how activation and deactivation works. However, you should always call the monitoring station or even a security consultant in Montreal to let them be aware that you are testing their security system.
Handling sensors and detectors
Sensors need to be installed on all the entries and exits of your home. Moreover, they should be properly installed for effective performance. Essentially, sensors carry out the primary function of detecting unexpected movements. This means that if you fail to attach them properly to the walls, you are more likely to get false alarm at home.
In addition, you should refrain from putting or hanging moving objects near the sensors as these also increase the chances of a false alarm. In particular, when handling both smoke and temperature sensors, ensure that they are far from stoves, thermostats or even a fireplace. These can confuse the sensors.
Regular monitoring of the system
It is highly recommendable to monitor your security system from time to time to assess its functionality and effectiveness. For instance, it is good to ensure that the batteries are perfectly alright. If they are drained, you will have to replace them. There are quite a number of factors that may result to quick drainage of the battery power. You should also know the lifespan of your security system. As in the case of smoke detectors, they are expected to function for up to 10 years at most.
High-tech systems
It is also advisable to invest in high-tech security systems. For instance, a conventional sensor may be able to keep track of unexpected movements at home. However, it may lack the intelligence to distinguish between your dog and an intruder who is a real threat in this scenario. This simply implies that investing in a security system that is pet-immune will do you more justice. High-tech security systems will give accurate results on many occasions.
You can address the issue of false alarms at home by using some of these guidelines. In fact, if you want to be totally in control of your security system, you may consider getting surveillance cameras. Surveillance cameras go a long way to help you monitor your home while you are away. If you are working closely with security companies that provide remote monitoring services, you can be in a better position to determine if an alarm is false or genuine.
Many communities have been facing a lot of challenges with respect to deciding if dedicated security guards are better than security patrol services. Which is the right one to choose from? Perhaps as a company or home owner, you are facing, vandalism, automobile break-in's or other activities that are undesirable. Something has to be done to straighten out these security lapses. Keeping this in view, a reputable security company in Montreal will usually offer these two main services to its clients. The final decision lays on the client to choose the one that suits him the most.
Your location can be a factor when comparing these two security services. You have to realize the fact that they are totally different in many ways. Overall, effectiveness and cost are the key factors that differentiate these two security options. Before taking any decision, it is better to first look at the options of each security service.
Patrol services
There are many companies that provide security patrol services. The cost of this service is reasonably low. In this kind of security service, the security company sets up a contract with their client to visit for a number of days and is often limited to a few nights. This is dependent on the clients' agreement with the provider. This cost in this case may vary. The security patrol service is relatively less expensive. The wages and expenses of a single patrol company officer can be divided to almost thirty or more clients.
But what does this signify in terms of value of service and your property? In case a vehicle is broken, tenant needs assistance or a door is left unlocked, it will take some time before the security patrol is available. This may not be acceptable for some clients. No doubt, it is a useful security measure, but has its own limitations and is dependent on the client's objectives, security goals and the problems they are facing.
There are two things you need to consider with respect to patrol service:
Will there be a dedicated communication or phone line provided by the patrol company?
What will be the outcome if patrol team is attending another client while you need assistance?
An infrequent and random patrol doesn't allow the security guard the necessary time to take note of loiterers or distinguish between residents, customers and criminals. The drive through of the patrols is normally done on a high speed and with little observation of any suspicious activity. Due to the nature of this high speed drive through, suspicious groups aren't confronted and with minimal contacts from customers.
One of the flaws of this security service is the issue of supervision of the officers or guards. If they are not properly supervised, the patrol might not be done effectively. Another problem common to this service is the issue of being overbooked and assigned to many clients. To overcome this issue, you can have an additional patrol supervisor, but it comes with an extra cost.
Dedicated security guards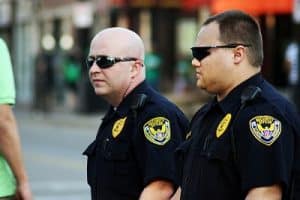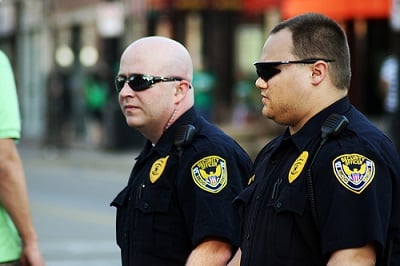 Instead of the security patrol guards, dedicated security guards that are allocated to your property offer a totally different value to your property, community and tenants. A dedicated security guard's duty is to ensure that your property is fully secured. They look over your safety and assets. The guard in charge does this by leading preemptive foot patrols, making constant observation, interacting with people on site, investigating issues and answering to calls for service. The dedicated security guard is skilled to the specific needs of the property. For properties with high worth, this kind of security service may be the best to choose from.
Keeping the security needs in mind, patrol services are getting quite common these days. People prefer to live in those areas where such service is offered. No doubt this service ensures complete peace of mind and the residents feel that their property is safe from any kind of vandalism. There are a lot of security firms that are offering this service. These security patrol services in Montreal are not just affordable, but come in handy for increasing the worth and safety of your home. This is one of the reasons why many investors employ patrol services for keeping their properties safe. For those who are still thinking of the benefit of patrol services, no need to go far. The three major ways a patrol service can increase the worth of your property are:
The physical presence they create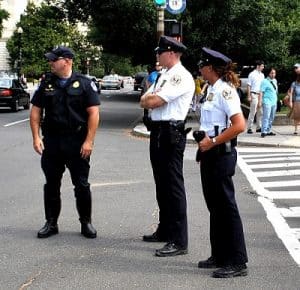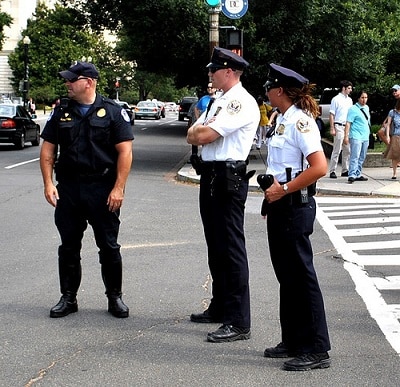 When it comes to the mitigating illegal activity on your property, passive and signage security measures seem to be the best possible solution. The establishment of a physical presence by seeking a patrol service sets the tone that you are ready for any unforeseen circumstance. This will give you a form of real intervention in the situation where criminals are trying to compromise with the security and safety of your property. Every suburban neighborhood has a "No Soliciting" sign. The presence of patrol service would signify this to intruders that the property is heavily secured.
They are the first point of contact
A security guard is the person one meets whenever he visits an office or a building. Under this case, you would never want such person to be someone who harass people or loiter around the vicinity. Over the period of time, these security officers become the face of the property. The moment a patrol service or security guard has been hired for the property, the person's face automatically reflects safety, professionalism and courtesy. However, it is important to know that standard differs from each private security agencies and therefore you should be vigilant at the time of making a contract with any of them.
You can look for agencies that usually hire from law enforcement and military background.  Ask the agencies what other certifications, apart from the state license they look for when they hire security guards. For instance, First Aid Certifications can be a plus point for the guards who would be in charge of ensuring security and safety of your property. There are times when security agencies hire quality officers for getting high margin. Therefore, make sure you look for the agencies that have good customer care, ensure elite training and do not compromise on officer quality.
Service accountability
If you have decided to seek patrol service for your property, then make sure that the service provider is accountable to you. All security companies do not offer the same quality of service and therefore you need to be very careful in this regard. Always prefer to contact security companies that use patrol and security guard accountability systems. There are some patrol service companies that offer reports to their clients stating time, date and location. This enables the customer to know that the company is upholding its terms and conditions which they have agreed with you. On the other hand, the company too remains active and efficient and ensures good service.
Don't underrate the importance of a patrol service in carrying out safety measures. While you may think of seeking traditional safety measures for the security, don't forget to upgrade. These upgrades don't necessarily have to be high-tech. Just like home automation and security systems; there may be other options that you might consider investing to increase the worth of your property.
The crime rate is steadily increasing in different cities and areas, emphasizing on the importance of security systems and services. Commercial, residential and industrial sectors have their own specific needs and look for specialized security systems and security solutions in Montreal. These days, the trend of outsourcing the security needs to a reputable company is also increasing. Following benefits can be obtained by doing so:
Transfer of risk

Profitable and cost effective solution

Increases the quality of security

Enhances management flexibility

Improves focus
Those who have availed this service will agree to the fact that outsourcing your security matters gives a complete peace of mind. Once the contract is made, it becomes the responsibility of the security agency to look for the security guards and personnel having sound experience and training in their respective fields. Each industry has its own specification and requirements. For instance, when it comes to entertainment industry, people look for agencies that have experience in securing the venues, are licensed and have affiliates in every state. The staff provided by the security agencies knows how to control and manage their work efficiently and smoothly.
Following are some other benefits of outsourcing the task to the security agency:
Quality of staffing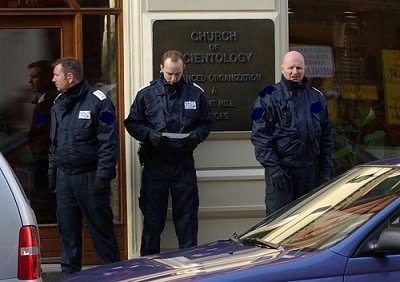 There are some reputable security agencies operating in the market that are well known for their field personnel and managers. These two areas are considered as the most critical determinant of the quality of the security product. The market for security agencies has become quite competitive and therefore these companies adopt rigorous standards when it comes to training, hiring, motivating and reviewing their personnel. Some of the most common protocols that are always followed include:
State license of the guards

Relevant experience of the security staff

Physical abilities are tested

Intelligence measured

Integrity evaluated
Management process
Whether you have a grand corporate event coming up or you need security guards for your commercial property, these security agencies have a complete solution to your needs. Their management and processes are quite organized and also align with the company's vision and are in accordance with the federal and state laws. They are known for maintaining tight controls over daily operations through proper defined procedural protocol, management reporting system, frequent performance reviews etc. The best part about these companies is that that always maintain regular liaison with their client and respond to their changing needs.
Detailed security program
When hiring any security agency, always look for the one that offers the most reliable and comprehensive security guard services. The security program of these companies must cover the following:
Evaluations and risk assessment of prior to deployment

Enforcement of management objectives and policies with respect to access, decorum and acceptable conduct.

Intervene to protect, abort and prevent all sorts of threats to the property and people.
As you sign a contract with any of these companies, a security manual is given to the client that contains the following:
Point of contact and emergency numbers

Security officers' rules and regulations with respect to their appearance and rules of conduct.

Overview of their duties

Station specific duties

Usage of security equipment and procedures
Well-equipped and trained resources
There are a few security agencies that provide the required security equipment to the staff as well. These one-stop-shop security agencies are a blessing indeed. The most common equipment offered by these companies includes:
Radios

Sensors

Hand metal detectors

Video
The outsourcing of your security services helps your business too stay profitable and remain competitive in the business world. When outsourcing for a security company, always remember to carry out a proper investigation from previous clients.