Posted on: In:
Blog
|
Comments Off

on Simple Errors That Can Make Your Home Vulnerable To Security Threats
It is important to be security conscious at all times. The same applies for your home. Most people expose their homes to security threats because they fail to do certain things. Failure to take corrective actions to handle home security mistakes can really cost you and your family a lot. A burglary attempt is not a good experience. In fact, it completely alters your sense of security and affects your family as well. You need to look out for these subtle mistakes that really jeopardize home security and ensure that they are totally avoided. Here is a look at them.
Failing to secure the windows
It is easier for burglars to use windows than doors to gain access. On many occasions, people easily go out and forget to lock their windows. As simple as it may sound, it increases the chances of a successful burglary attempt. The good news is that you can correct these mistakes. At home, such windows that are not being used to provide fresh air on a daily basis need to be closed at night or during the day when you are away. This is a necessity that goes a long way to minimize security threats at home.
Failure to account for home keys
Another common mistake that homeowners make is failure to account for their house keys. Anyone who comes across your keys can easily have access to your home and get away with just about anything. This means you should refrain from the hiding your keys anywhere near your home. Most experienced burglars know that the oldest security measure taken by most homeowners is hiding the keys somewhere near the house. They can wait to see where you hide the keys and come later to break into your home. Account for all the copies of your keys and your home will be safe and secure.
Lack of home alarm system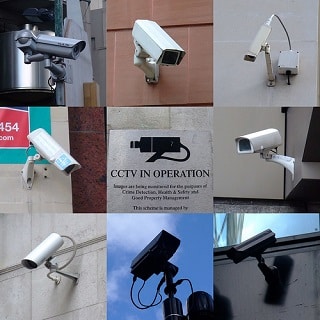 You need an alarm system at home to deter potential burglars. A home without an effective alarm system is an easy target for burglars. Security companies offer effective security alarms that immediately detect unauthorized intrusion. You can work hand in hand with security companies to ensure your home not only has effective security alarms but also effective good lighting system that ensures little room for darkness. Burglars love darkness because it is hard to identify them in it. Adequate lighting is a good way of keeping them off.
Failure to maintain the security system
A reliable security system is a vital requirement for your home. However, failing to maintain the security system can really increase insecurity. You should get in touch with professional security companies that offer safety and threat assessment services to come help you out with maintenance. Security companies can also help you with system upgrade to ensure that your home is more secure. Since they specialize in both residential and commercial building security in Montreal, they can help you determine all factors that compromise security at home. A well-maintained security system is one of the key factors that enhances home security.
The next time you get the feeling that someone can easily access your home when you are asleep at night or away during the day, check to see if you are missing on any of these factors. All windows and doors need to be properly locked. Take account of your home keys, including the copies. Do not hide them anywhere near your home because anyone can stumble on them and easily access your home. Most importantly, you need to consult security companies that offer a wide range of services from mobile patrol to foot patrol to ensure your home is safe and secure.
Posted on: In:
Blog
|
Comments Off

on How To Effectively Look After Your Business Property To Ensure Better Security
As a business owner, one of the important things that you should pay attention to is risk management. You need to be in a position to determine where and when to take risks for your business. More often than not, business owners may find it hard to make decisions on matters revolving risks on security and insurance coverage.
That means you need to be more informed when it comes to business safety and security. With the right information, you will be able to take effective precautions to protect your business from theft loss or any other kind of loss. Here is more on recommendable tips that will help you enhance safety and security for your business.
Regular maintenance
Regular maintenance means ensuring you check up your premise frequently for any damage or potential hazard. Keep in mind that this involves checking both the exterior and interior of the business structure. The electrical system needs to be up-to-date. In case you have not upgraded your system, you should do so immediately to ensure new equipment are perfectly accommodated in your structure. Air conditioners, heaters and plumbing need to be checked regularly to ascertain safety in the building. Check the roofs as well to ensure there are no leaks. The drainage system needs to be effective.
Efficient security controls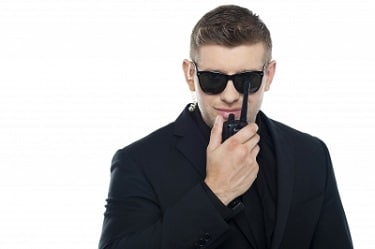 When it comes to security, you need to take personal responsibility. Before hiring professional security companies for services, you can make some difference by ensuring that the all the doors and windows of the business premise have reliable locks that work properly. Moreover, you should see to it that there are visible visitor signs. Security measures such as check-in and check-out as well as badges and escort need to be perfectly in place. Your employees should receive effective training on how to identify potential security risks and report to the relevant authority anonymously.
Fire standards
You need to adhere to all the regulations and standards of fire safety and prevention. Here, you need to ensure that your building has effective carbon dioxide detectors, fire extinguishers, hoses, sprinklers and smoke alarms. All these should be working effectively without any obstruction whatsoever. Employees also need effective training on how to respond well to fire emergencies. There should be well designated fire escape routes that allow easy access outside the building.
Hire the best security company
The truth of the matter is that you cannot effectively handle security for your business property because there are certain things that you do not know. Security companies offer the best services from mobile patrols, threat and safety assessment, uniformed guards and access control services among others. These are all aspects of security some of which you probably you do not know. Security companies have highly qualified personnel who deliver reliable safety and security solutions for your business from mobile patrols to close protection. If you have a small business, hiring a security guard in Montreal may be the best thing for your business. If you own a large business, you may have to resort to other packages offered security companies.
These are simply some of the things that will help you make the right decisions when it comes to business security. At some point, your business will face security threats. It is better to take precautions early enough to ensure that you are in position to deal with the threats effectively when they arise. One of the most effective ways of doing so is by hiring an effective security company. The other precautions are easily achievable because they involve taking a personal initiative to create a safe and secure environment for your staff and clients.
Posted on: In:
Blog
|
Comments Off

on What Can You Do When An Intruder Gets Into Your Home?
There is nothing scary than waking up to a shadowy figure in your bedroom. At this time, a person is not able to think straight and the first instinct is usually to scream or run away. Nobody ever wishes to find themselves in these positions and therefore it is important to educate yourself on how to handle such situations in case they arise. The following are tips on how to deal with an intrusion in your house.
Hide from the intruder
The first thing to do when you notice that you have an intruder in your house is to find a safe place you and your family can hide. You can come up with a safe word as a family where you can alert each other in case of intrusion. For example, you can use the code word "ESCAPE" to let everyone know that danger is lurking and they need to hide.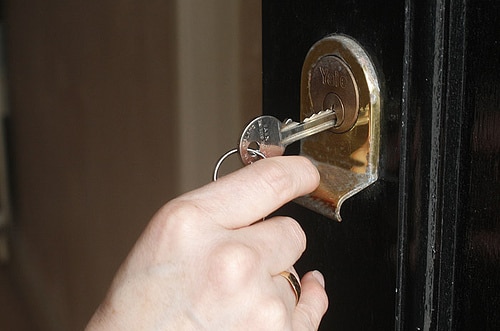 Come up with a safe place to hide where all of you can run into and lock yourselves in. If you choose one room to be the safe place, stock it with the necessary items to handle emergency cases. Make sure you have a phone in the safe room to contact the security personnel. It is safe to have a weapon in the safe room such as a gun or even a bat. This way in case the intruder comes in you can try to fight him. If you hear the intruder trying to break the safe room door, shout that you have already called the police and they are on their way. This may scare the intruder away.
How to handle the intruder if you can't hide
There are cases where the intruder may find you unawares and you find yourself face to face with him or her. Check if you can reach your car keys and set off the alarm. This can make the intruder panic and run. If you are not in a position to do anything, it usually helps to cooperate with the intruder.
This gives you a chance to survive before you find an opportunity to defend yourself. If you have a security panic button in your room, press it and wait for a phone call from the security office. You can pre-arrange for a security phrase with the security company to alert them that you are in danger. This helps if the intruder is there with you and you don't want to alert them of who has called.
How to defend yourself from an intruder
There are times where you will be forced to fight your intruder. Check if the intruder has a weapon in his hands before attacking. If he is holding a gun it is best not to engage him but cross your arms and hold your neck to show the intruder that you are being submissive to him. This position prepares you to attack in case you get a chance to fight.
If the intruder is unarmed, try to hit him as hard as possible on the neck, groin, nose or mouth using your hand. Scan the room for objects that you can turn into weapons like pens and car keys and use them to stab the intruder. If he is standing far from your arms reach, try to kick him as hard as you can on his knees enough to bring him down. Run as fast as you can when you get the chance.
Of course, the above tips may or may not work, depending on your unique situation surrounding the intrusion. If you really want to ensure that you and your family are well protected and that security is tight around you, then precautionary measures are warranted. You can seek advice from a security consultant in Montreal to help you set up a strong security system in your home, so that the chances of you encountering a home intrusion are reduced greatly.