Posted on: In:
Blog
|
Comments Off

on How To Educate Your Kids About Stranger Dangers
In the recent past, cases of children being abducted by strangers have been on the rise. Parents need to make their children aware of the dangers out there and educate them on how to handle such situations. Children under 7 years should never be left unattended. However, older children need to be allowed some level of independence if they are to grow up become street smart. You should let your children know where the nearest security guard and patrol services in Montreal are located in case they need to run to safety.
Who is a stranger?
You should be clear what you mean when you ask your children not to talk to strangers. Unfortunately, many kids are led to think that strangers with a bad intent usually wear shades and have beards. It is important to let them know that anyone they are not familiar with can pose a threat to them. That they can be women, men, young or old and that they should never engage in a conversation with anyone they do not know.
Let them know that these strangers can even be smartly dressed and may look friendly. Does this mean that your child should be afraid of everyone? Well, this may seem like the case but they need to understand that not everyone who is around is a threat.
Basic rules your children should know about stranger danger
They should never accept gifts of any kind from strangers or accept car lifts. Kids need to understand the importance of telling their parents or guardians where they are off to every time they step out of the door. They should never go near a vehicle to give directions to a stranger or go anywhere with someone they do not know.
Encourage your children to tell when they have had an encounter with a stranger whether he posed a danger or not. Ask your children to play in groups and that they need to steer clear of dark and lonely places. You should teach them the YELL, RUN, TELL rule to help them in a time of danger and that they should always run towards the direction where there are many people.
How to ensure your children's safety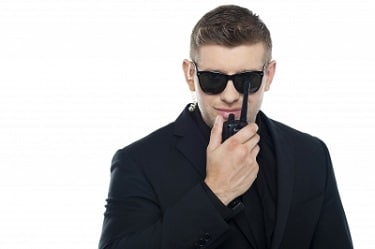 Parents or guardians may not always be available to pick their children from school. They should agree on a code word which the person picking them from school should say first before kids agree to go with them. Parents should also be wary of close relatives and should make sure that their children hang out with trusted family members. There have been cases where abductions have been facilitated by people children know.
Sometimes parents have a bad instinct about a person and they should learn to trust them and keep their children away from these people as far as possible.  If you notice your child is not comfortable around a certain person, you should try to find out why.
Online stranger dangers
At this age and era, children are getting access to the internet at a very tender age. Your job as a parent is to ensure that you set parental controls on the sites your child visits. Tell your kids about the dangers of meeting people online and engaging with them. That they should never agree to meet a person they met online under any circumstance.
Parents should take an interest in what their kids do when they visit online sites and should never allow them to lock themselves in the bedroom when online. You should consider enrolling your children in self-defense classes. This not only keeps them fit but also prepares your children on how to protect themselves from dangerous strangers.
Posted on: In:
Blog
|
Comments Off

on Need To Get The Right Security System For Your Business?
A security system can greatly help to determine the security of a business. Nowadays, even small business owners are installing security cameras in their place of business to monitor security issues. If you own a startup business and looking for the best security solutions, you should consult security services in Montreal to help you set up a security system that meets your business needs. There are several factors one should consider before setting up a security system and some of them include:
Type of business and location
Different business setups require different security systems. If your business is set up in a neighborhood that is known for vandalism, you should think of installing security cameras in your store. You can have the security company install panic buttons under your counter to alert them when you are under attack by robbers. Security companies respond to panic buttons very fast. Businesses like jewelry shops need advanced security systems compared to office buildings. The nature and location of the business greatly influence the type of security system to be installed.
Installation fees
Talk to the security company and let them give you different offers available and the price for each package. Check which security system package can work for you and see if your business is able to afford these services. Ensure that there are no hidden charges before you sign the contract. When it comes to your investment, you should never really put a price tag on the safety of your business but then again, you should never allow yourself to be extorted by security companies. You can shop around to check on the best prices being offered before you settle on an offer.
Work with reputable security companies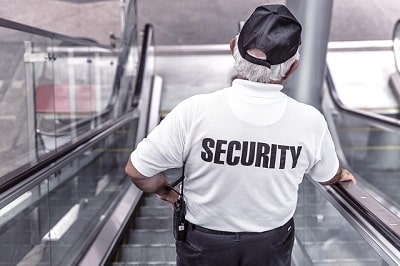 You can be tempted to hire security services from back door companies who offer to give their services at a cheap price. Have a background check on the company before you trust them with the safety of your business. There have been cases of quack security companies who pose as service providers who later on facilitate in the robbery of businesses. It is always safer to go with a business that is well known and has offered quality services for long.
System flexibility
A business owner should choose a security system that comes with a variety of options. For example, he can choose to get live feeds from the security cameras from his phone which he can access anytime he chooses to. This enables him to check on feeds and choose to decide whether they are a possible threat or not. The system also allows him to be aware when the alarm security goes off and checks the cause of the disturbance.
Training
A business owner should inquire whether his staff will undergo some training so that they can handle the security system. This task should be left to a selected number of staff who the owner trusts to handle such systems. The upside of this training is to help the staff to handle these systems when they are mistakenly set off. Some security companies charge extra every time they respond to an alarm regardless whether it's false or real.
Other factors
Other factors like lighting should influence the kind of security system to be set up. A business in a well-lit area is at a lower risk of being burglarized compared to one in a dark alley. A business should pay close attention to points of entry where they need to install security cameras to determine who goes out and who comes in. This is particularly crucial for businesses like Forex bureaus and businesses that handle huge amounts of money.
Posted on: In:
Blog
|
Comments Off

on Concierge Duties Offered By Security Companies
Concierge duties differ from place to place depending where the concierge services are needed. Concierge services are provided at resorts and hotels and these services are extended to apartment complexes and even private homes. So this means that duties of a concierge will vary depending on where the services are needed. If you are looking to hire concierge services with security backgrounds, check with a security company in Montreal that offers these services.
The duties of a concierge in a hotel or resort will include welcoming guests and answering any initial queries asked. So that means that concierge services have to be well conversed with the resort routines, enough to help guests before other hotel staff can take over. A concierge in a residential environment is required to offer personalized services to tenants and they need to form a close relationship with people around. It is vital that a residential concierge should be able to know all the tenants in a complex. The following are general duties of a concierge in any setting.