After investing a fortune and exerting much effort to make your business profitable, you definitely would not welcome the idea of having robbers sprawling in your area. Remember that a business that is prosperous is a target for crooks. Though it is sometimes unavoidable to fall into the hands of intruders, it is always best to be prepared so that loss and damages can be minimised.
This form of crime is often done in a quick and violent way. Be informed that unlike burglary and theft, robbery is a crime against people because it puts you, your employees and customers in danger. Here are some effective measures for business owners and employees to follow in order to avoid being an easy prey for robbers.
Have sufficient lighting along all entrances
Install and maintain good exterior lighting as this often deters robbers and burglars. Leave the lights on outside the building during the night. Exterior lighting should be able to illuminate dark areas around the building and parking lots whilst interior lights should also be adequate to allow people outside to see who and what is happening inside. Keep the vicinity well-lighted at all times.
Use an alarm system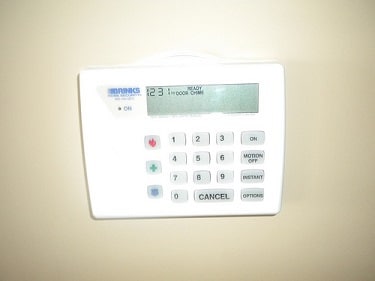 Don't hesitate to purchase high quality alarm systems. These are more costly than regular devices but will be more efficient in giving warnings whenever a forcible entry will occur. To ward off robbers, clearly post a warning on the outside door of the facility. Some establishments opt to install silent alarms as these enable the cops to have a better chance of catching the perpetrators.
Install security cameras
Again, purchase high-end CCTV cameras as these can function better. Opt for wide-angled cameras and install them in every door, and near the cash register. It is also suggested to have one where documents and other equipment are stored. Remember that security cameras do not only serve as a robbery prevention tactic, but it also helps in identifying the robber after the crime has been committed.
Control access to the building
This can be done by keeping all doors locked except the main entrance. Tell employees to enter the business premises through the main gate all the time. Have a master key or a keyless system wherein you have the flexibility to change passwords as often as you want. This also allows you to restrict people in certain areas of the building. Having this kind of key system prevents unauthorized personnel from having your keys duplicated.
Use drop mechanism
Having a lot of bills in your safe is not recommended. It is therefore suggested to use a cash control method and one way to do this is by using a safe with a drop mechanism that allows you to make regular drops during the day. This will enable you to get bills on a timed basis so as to prevent bills accumulation. Leaving 50 to a hundred dollars only in your cash register is a clever idea. Avoid flashing your cash.
Make regular deposits
Money should be deposited in the bank as often as possible better yet never less than daily. Deposit cash on a regular basis by utilising an armoured vehicle. Take a different route each time you make your bank trips and bring a trusted person with you.
Be wary all the time
Be watchful of suspicious looking customers who standby within the business premises for a long time. Observe customers who pretend to be reading magazines for long durations. Monitor parked vehicles that stay unreasonably long near your business area. If this happens, notify the cops immediately. It will also be best if you use the help of security companies in Montreal.
Burglary and theft are a big issue in the commercial world. After having invested a huge amount in a business, keeping it safe and secure is a top priority. After following basic security and safety measures, you can never be complacent on this matter as criminals are also updated on how to decode even the most expensive security locks. Have in mind that advanced technology is not limited to straight individuals.
Being in a fast-paced community with a prospering business establishment, you may wonder how you can protect your property, manpower, data and other business related resources. It is important that the building is free from danger including people who are in it. Safe storage of company information must also be ensured. Besides all these, you should also include the following in your commercial security checklist.
Hire a security professional
Before designing a security system for your building, hire a professional to study possible risks to your assets. Physical and electronic measures should be integrated to achieve maximum benefit. Security assessments should be conducted on a regular basis. A monthly evaluation will be helpful.
The use of security systems
A basic physical security measure is to make sure that all doors and window locks are functional. Keyless system and internal locks should be constantly checked to make sure that they are operational. Use a restricted master key system as this method gives you the flexibility to restrict access of people to certain areas. Duplication of keys will also be prevented thus giving you a more confident control over your property. Fire alarm devices, smoke detectors, fire extinguishers and hydrants are a necessity and must be tested regularly. Check for escape routes or exit plans and see to it that emergency exits are not obstructed. Installing lights at all entrances and throughout the entire facility helps a lot in emergency cases as well as in discouraging criminal activity.
Investing in surveillance cameras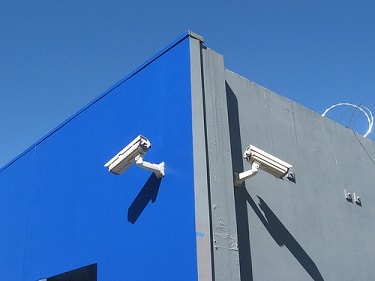 A good way to provide security to your commercial establishment is through monitoring and this can be done by investing top of the line surveillance cameras. This allows you to check who goes in and out of the building as well as the activities of employees even if you are not around. This should be installed in areas where cash and documents are kept. A weekly checking of these devices is suggested to make sure that they are functioning well. See to it that data is clearly taken, recorded and stored properly. Archived surveillance footages should be stored away from unauthorised people.
Monitored alarm system
A good item to include in your checklist is a monitored alarm system. When an intruder enters the premises , the alarm is activated followed by a series of events which includes activation of a siren and a call back to a monitoring center who will then call for a security patrol. You should have a monitoring form at the front desk wherein all guests can sign in. This should include the person's name, date, time and purpose of the visit, all of which should be written clearly.
Methods for computer security
Since commercial data is a target for many thieves and company rivals, methods for computer security should also be included in your checklist. This can be done by updating firewall and computer security software especially when new releases are made. Change passwords at least once a month and track those who have an access in each computer system. Offline archives should be stored offsite. If you cannot do this, assign a trusted and capable information security officer to implement computer security policies. However, this does not mean that you rely solely on this security officer. Do your part by making a background check and by making unannounced monitoring.
Always invest in commercial building security
Commercial building security is not just all about the systems that you invest in but the people you will hire to help secure your place as a combined strategy. It will be wise to read our pages to find out about the services we can offer to keep your infrastructure safe from intruders.
Events give spice to a lifestyle that is based on routine activities. Admit it or not, most if not all, often look forward to events whether you will just be an attendee, a host or an event planner. Regardless of the affair, careful planning is a must to ensure a smooth flow of things that should take place during the activity.
Inasmuch as you want to make a mark on the event, disasters in any form may occur and these could be inevitable. It may be caused by accidents, overlooked loop holes or from threats planned by intruders. Whatever the causes may be, the key is not to be caught off guard. Unforeseeable crisis should always be anticipated. In view of this you have to be familiar with the most common threats that may disrupt or ruin any event. You should be well-informed as this will help you identify the vulnerabilities and what should be included in your must-do list.
Equipment and personal property theft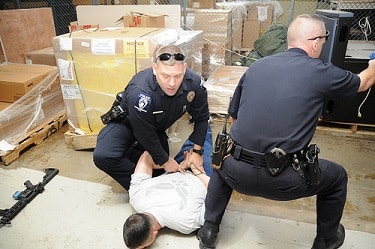 This is the most common security threat in almost all events because the culprit may be from the crowd itself. You cannot disregard even the most trusted staff or high esteemed guests for this matter. Security may be at optimum level but an inside job is quite hard to control.
Gate crashers
These are uninvited individuals who usually come in a group and barge through party doors. They may mean trouble as these gate crashers are raucous people who find enjoyment in trespassing events and may definitely break the fun you are expecting in an activity.
Violent crimes
Event planners and hosts should pay particular attention to this as attacks may be from the invited guests list or from intruders. Though this is more common in occasions wherein celebrities and top brass people are present, mini events are not excluded from this possibility.
Calamities
Situations like earthquakes and fires should be included in your list of threats as these too are beyond your control. A lot of important events have been disrupted due to these factors.
How to deal with these threats
Now that you have additional information on possible security threats, here are some suggestions that may help you cope with the listed untoward incidents. Before you send out the invitations for the event, do perform a background check on your listed guests. Don't be hindered by their status in society. This may not be easy but it is always best to be cautious.
Hold the event in a reputable venue. Don't take the risk of having it in secluded areas where help cannot be readily obtained. It should be well-lighted and equipped with security cameras. Fire exits and holding areas must be visible as well as escape routes. Entry to access points should also be well-guarded and under control.
Have in mind that a good host or event planner does not only focus on the gathering but also on unexpected incidents that may occur during then affair. Crisis may seem inevitable but the key to be noted in order to achieve its least ill effects is preparedness. As in any other undertakings, being prepared for the whole event as well as situations beyond your control and authority, may save the day. Make plans in case security condition may thwart. This may seem as a huge and impossible task but remember that being equipped is always better than being caught off guard. Who knows, the life you may be saving is yours.
Hiring a sufficient number of competent security staff helps a lot. But then again, do your assignment by making a background check on the agency where you will be hiring the team. Once you have hired them, they should be visible in strategic points as well as in conspicuous areas. Do also ensure you hire security solutions that have built a good reputation and track record over the years.
A lot of people these days live in gated communities for the protection and exclusivity that the always guarded gates provide. Having experienced and reliable security guards at the gatehouse makes the gates even more functional and secure. They also add a feeling of instant safety to your community. So if you truly want to keep your gated community safe from intruders, then make sure to hire the services of professional security guards in Montreal.
Apart from greeting everyone that uses the gates, these guards also patrol the area, making sure that everything always looks the way it should. Here are some notable merits of hiring a security greeter or guard for your gated community.